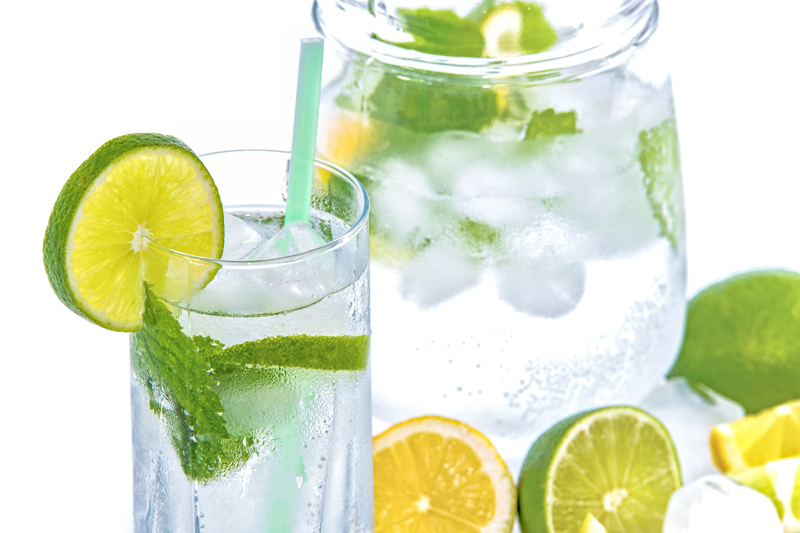 BLACK EYED PEAS
Serves 8

1 teaspoon oil
1 cup finely chopped onion
2 cloves of garlic, minced
3 cups frozen black-eyed peas (this equals about one pound)
1 teaspoon salt
1 teaspoon thyme
1 teaspoon black pepper
1/2 teaspoon crushed red chili
2 cups chicken broth

Heat oil in a medium saucepan to medium-high heat. Add onion and garlic; cook 2 minutes, stirring constantly. The onions will be transluscent. Add peas, salt, thyme, black pepper, chilies, and chicken broth. Stir to combine. Bring to a boil. Cover and reduce heat to simmer. Simmer for 20-30 minutes. These are served with an onion chutney for some variety.

WHITE AND FLUFFY CORNBREAD
Serves 10

2/3 cup self-rising flour (Buy the best quality self-rising flour you can find)
1 1/3 cups white cornmeal
2 tablespoons sugar
2 teaspoons baking powder
1/2 teaspoon salt
1 1/4 cups fat free half-and-half
3 large eggs, separated
3 tablespoons butter, melted, cooled

Preheat the oven to 400 degrees. Grease a large cast iron skillet with lard, or shortening. Place in the oven 5 minutes before your dough is prepared. This is essential for the crisp crust on Southern Cornbread.
In a clean, dry bowl; whip egg whites until soft peaks form. Set aside. In a large bowl, combine flour, cornmeal, sugar, baking powder, and salt. Whisk to combine. In a medium bowl, combine half-and-half, egg yolks, and melted butter. Add this to the dry ingredients. Stir just until moistened. Add one-half of the egg whites to the cornbread mixture. Fold in gently, by stroking with a rubber spatula. (Down from the outside of the bowl and up through the center of the bowl.) Once the first one-half of the egg whites are incorporated, continue with the second half of the egg whites. Remove the skillet from the oven. Pour the batter into the hot skillet. It will sizzle. Immediately place the skillet back into the oven and bake for 20 minutes or until a pick inserted in the center comes out clean. Remove from oven and let cool for 10 minutes in the pan. Remove from pan; cool completely on a wire rack.

YELLOW STONEGROUND GRITS CASSEROLE
Serves 10

4 cups chicken stock
1 cup yellow stoneground grits
1 teaspoon salt
1 tablespoon oil
1/2 cup each yellow, red, and green bell peppers, chopped
1/2 cup onion, diced
2 eggs
1 cup heavy cream
4 teaspoons butter, melted
4 cups frozen, white sweet corn
2 cups grated monterey jack cheese with peppers
2 cups grated cheddar cheese

In a saucepan, combine chicken stock and salt. Bring to a boil. Once at a boil, whisk in the grits. Bring back to a boil, and reduce heat to a slow simmer. Cover and cook for 10 to 15 minutes. This will become a thick mixture. Set aside to cool slightly. Heat a large skillet over medium-high heat. Add the oil with the bell peppers and onion. Saute for about 3 to 4 minutes. Remove from heat and stir into the grits. Preheat the oven to 350 degrees. In a large bowl, combine the eggs, and heavy cream. Stir in the corn and monterey jack cheese. Slowly add the grit mixture, stirring constantly. If you add all the hot grit mixture at a time you will end up with curdled eggs. Prepare a 9-13 pan by greasing with the butter. Thoroughly coat the bottom and sides of the pan. Add the grit mixture. Sprinkle with the cheddar cheese. Bake for 30 to 40 minutes. This will set up during the cooking process. Serve with sour cream on the side.

SOUTHERN SYTLE GREENS with POT LI'KER
Serves 8

Go to the store and buy 1 plastic shoppin' bag of collard, kale or mustard greens. (The kind of bag you get when they bag your groceries) Take them home and soak in a sink full of water for 10 minutes. Take the green out of the water. Drain the sink. Fill the sink with water again and soak the greens in the water for another 10 minutes. Repeat this procedure until there is not more grit in the bottom of your sink water. This will remove the soil, sand and grit. Now add the greens to a large stock pot. Cover with just enough water and add 2 tablespoons sugar, 1/8 cup white vinegar and 2 smoked ham hocks. Bring to a boil and cover. Reduce the heat to medium-high and simmer for 1 hour and 30 minutes. Do not take the lid off the pot. After the time has past. Open the pot. Remove the ham hocks and take the meat off the bone. Add back to the pot. Simmer uncovered for another 20 minutes. season with salt and black pepper to taste. Pot Li'ker is the juice in the bottom of the pot. In the south we dip our cornbread into the juices to lick the pot clean. This wouldn't be the same without hot pepper sauce.

HOT PEPPER SAUCE
Makes 1 bottle

1 clean and sterilized mason jar with lid and ring
1/2 pound serano, tabasco, or jalapeno peppers, washed and dried
1 1/2 cups white vinegar, brought to a boil

Bring the vinegar to a full rolling boil. In the meantime, stuff as many peppers into the clean and sterilized jar as you can. Slowly pour the boiling vinegar over the peppers in the jar. Seal with a clean sterilized lid and ring. Invert the peppers sauce until cool. This helps to seal the lid. When cool, this can be stored on the pantry shelf for about 6 months or almost indefinately in the refrigerator, but I don't think it's ever lasted that long.
This mixture needs to set to cure for about 2 weeks to a month. This will allow the maximum flavor.




Related Articles
Editor's Picks Articles
Top Ten Articles
Previous Features
Site Map





Content copyright © 2023 by Monica Talley. All rights reserved.
This content was written by Monica Talley. If you wish to use this content in any manner, you need written permission. Contact Cati Arcuri for details.