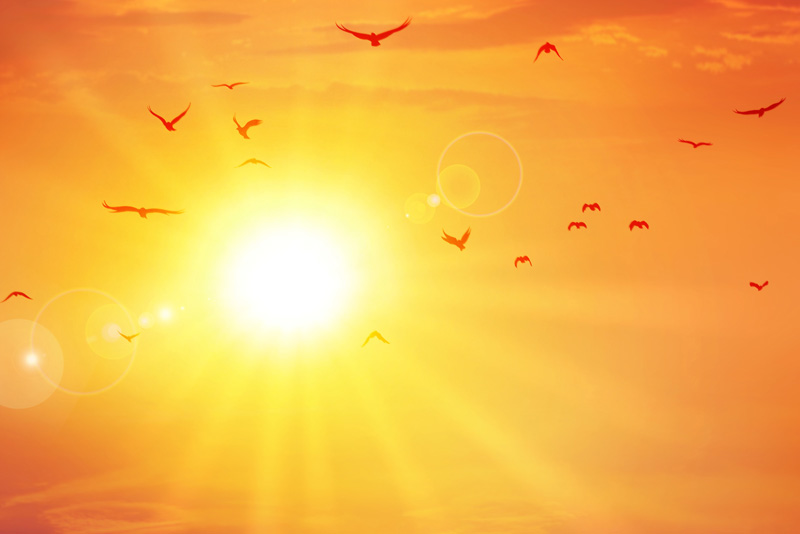 Will you make a New Year's Resolution, determining to make the next year a better one? Did you know that you can transform an ordinary life to one of excitement with one simple habit? A joyful life comes from recognizing the joy God sends our way every day and expressing gratitude to Him.
Take charge of changing an ordinary existence to a life of joy and expectation of good things to come. Do this by making a daily habit of acknowledging God's gifts.
An Exercise for the New Year
Find or create an attractive box, something that blends with the surroundings or stands out as an accent piece. It can be as simple as a decorated cardboard box or as unique as a rare antique. Place it in a prominent or private location where you will see it everyday. Place a small pad of paper and a pen near the box.
Begin: Name your blessings. A blessing can be your child's smile, your spouse, a loyal friend, or your church. It is also a special moment with family or friends, a job, enough food, or your health. Your belief in your eternal home, is a blessing. Think of the best things in your life. Write each one down on a slip of paper, date it, thank God for it, and place it in the box.

"Ralph Waldo Emerson observed that if the constellations appeared only once in a thousand years, what an exciting event it would be. Because they're there every night, we barely look." On This Day (Robert J. Morgan)
Every Morning or Evening: Think over the previous day and put at least one new blessing into the box; dated. These can be answered prayers, funny things that happened, pleasant moments, surprises, the kindness of a stranger, a Bible verse that spoke to you, etc. You may have to think hard to find a blessing to put into the box but, with each day, it will become easier, because it is God's will for you!
Always be full of joy in the Lord. I say it again - rejoice! Philippians 4:4

No matter what happens, always be thankful, for this is God's will for you who belong to Christ Jesus. 1 Thessalonians 5:18

And whatever you do or say, let it be as a representative of the Lord Jesus, all the while giving thanks through him to God the Father. Colossians 3:17
The most important role of your Blessing Box: On those days when you are down, depressed, disappointed, let down, sad, PMS, etc. open the Blessing Box and read through your many blessings. Remember to express your thankfulness to God for each one. Watch your mood and your life improve.
Find out how women can share prayers, wisdom and the blessings of God.
You Should Also Read:
Stress Relief
Great Power
In God We Trust


Related Articles
Editor's Picks Articles
Top Ten Articles
Previous Features
Site Map



Follow @LynneChapman
Tweet





Content copyright © 2022 by Lynne Chapman. All rights reserved.
This content was written by Lynne Chapman. If you wish to use this content in any manner, you need written permission. Contact Lynne Chapman for details.