Mystic Heroes - Gauntlet Clone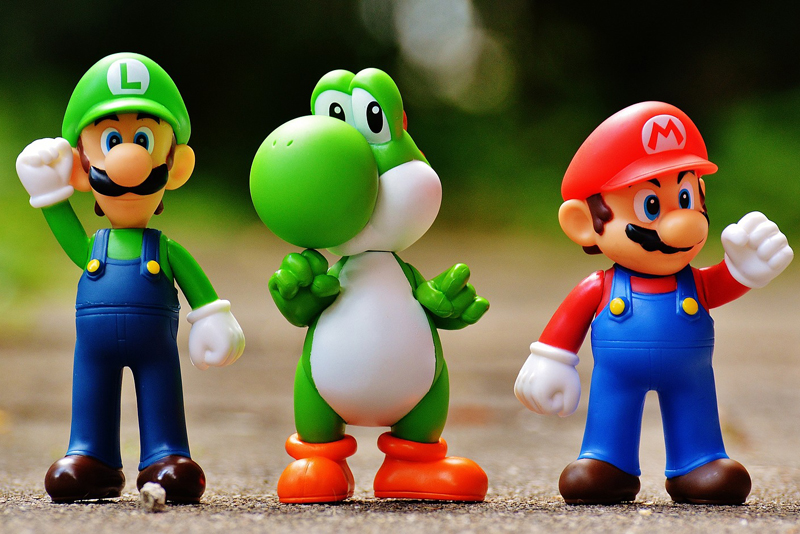 "Mystic Heroes" is a game in the style of Gauntlet for the Gamecube. You can choose to be one of four kids (2 boys, 2 girls), and you take them through the game, fighting nasties, beating bosses, and collecting treasure. Each character has a "preferred element", and each uses a different weapon.
| | |
| --- | --- |
| | The single player mode of this game is pretty good. Most of the levels involve you being alone and fighting enemies, but some levels feature teams that are on your side. Each team has its own leader and soldier style. You can look at the team's status (fighting, healing, running away), and you can look at the health of the various soldiers. |
Where this game shines is Multiplayer Cooperative mode. If you have more than one person, you can go through a special mode with monster-filled levels and, of course, bosses at the end of them. The bosses and soldiers are all drawn from single player mode, which is pretty cool. Even if you don't have all four people, you can set computer players to be in the remaining slots. It's a lot of fun to do this.
Graphics in this game are pretty good, although it seems kind of like it belongs on a PS2 (boring rock backgrounds, clothing effects, etc). The sound, however, is EVIL. All the characters have about 1 or 2 annoying little phrases they say over and over again. One of the most annoying ones is one of the boys who keeps saying "Hey, leave some for me!" over and over and over and over ... you get the picture.
The enemies, thankfully, don't talk as much, but they DO look cool.
Anyone who has played Gauntlet will understand the attraction of the game in general. You run around bashing things. You get to play cooperatively with a friend and enjoy the time together. It's simple to learn and addictive.
Overall this game is good, except for (*Gah*) the sound. So overall it gets a 5/10.
Buy Mystic Heroes on Amazon


Related Articles
Editor's Picks Articles
Top Ten Articles
Previous Features
Site Map





Content copyright © 2022 by James Shea. All rights reserved.
This content was written by James Shea. If you wish to use this content in any manner, you need written permission. Contact Lisa Shea for details.