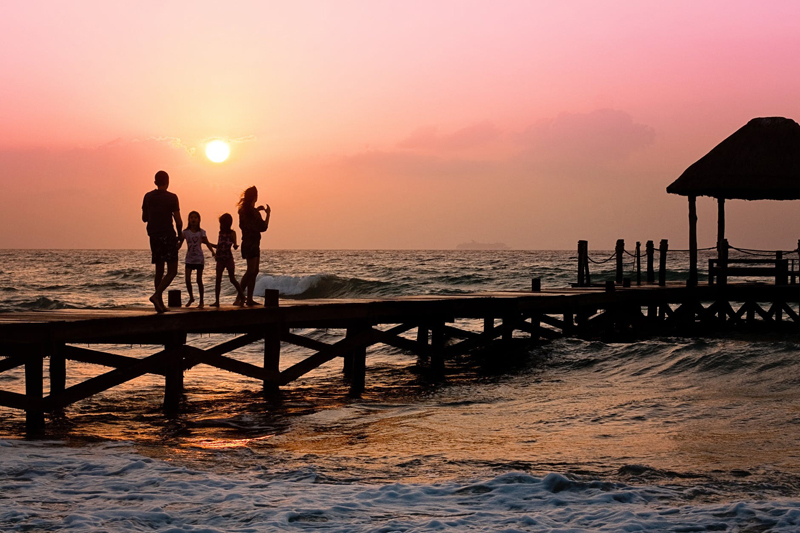 "Organize yourselves; prepare every needful thing; and establish a house, even a house of prayer, a house of fasting, a house of faith, a house of learning, a house of glory, a house of order, a house of God." D&C 99:119

You know the woman...the sister in your ward who's house is always immaculate. There are no papers sitting on the counter waiting to be sorted. There are no dishes in the sink waiting to be washed. Every bed is made and every pillow is fluffed. Even the shoes in the closets are lined up in neat rows, pair by perfect pair.

It's enough to make you want to disorganize a few of her drawers and politely scream, "does anyone really live here?!!!"

While I love a clean house, when my children were younger I often felt I was running several steps behind them. Countless mornings I awoke to a baby crying because the diaper leaked, soaking baby and bedding; or a child was sick. Forget regular morning prayers or scripture study. Motherhood demanded me right then.

So how do real women keep their homes clean with real jobs and real children? How do they seem to stay one step ahead of chaos? I interviewed a few of those women. (I may have even talked with 'that' sister in your ward!) Here are their tips.

1. Have a cleaning schedule. One mother (who runs a daycare in her home) keeps a deep-cleaning routine posted on the kitchen bulletin board.

Monday: living room
Tuesday: kitchen
Wednesday: bathrooms
Thursday: laundry room, pantry
Friday: bedrooms
Saturday: patio and yard

Each day, after regular chores she then deep cleans the area(s) listed. For example, her living room gets dusted, the furniture vacuumed (including under the cushions) the afghan throws washed, the hardwood floor swept and mopped. Even the large window and sill are washed each week. Weekly kitchen deep-cleaning includes the oven, cupboards and refrigerator-both inside and out; chairs wiped, sink scrubbed and floor mopped. It sounds like a lot of work yet she deep-cleans her kitchen in an hour and a half ("forty-five minutes if I'm really on a role") because nothing builds up for more than a week.

2. Assign chores. One mother of eight (who also works part-time) lets her children do a lot of the cleaning. In addition to their own rooms, each child is assigned two chores per day. That's it. "But with eight children that's sixteen chores getting done every day." Chores include wiping down a bathroom, taking out the trash, vacuuming the living room, etc. The children are not allowed to play, talk on the phone, use any electronics (including stereos), etc. until their chores are done. The chores are broken down so they only take a few minutes each. Some children can be done with both their chores in ten minutes. The longest chore (fixing dinner) is shared by two children and the mom and it is actually the favorite one.

This family used to rotate chores each week but it was too difficult so now their children do the same two chores for an entire month.

3. Clean by the clock One mother has her chores on a written time schedule. She starts her first load of laundry by 6 a.m., is dressed and has the master bedroom clean by 6:30, the masterbath by 6:45, etc. "Somedays the schedule is broken and that's okay. I accept that but I do like to race so, when I can, I use the clock to motivate me." Sometimes, when tackling big jobs, she sets the timer and tries to finish the chore before the timer ends. For her competitive spirit, cleaning her house by 'minutes' works.

4. Clean for company. Company is a good motivator. Every day one mother makes sure each room is 'company clean' at least once. With several young children she knows the bathroom won't stay spotless for long, but "I can at least tell my husband it was cleaned once today!"

Actually, by getting each room "company clean" at least once each day it only takes a few minutes to get it back to that level again.

5. Throw things away. One mother I know keeps her house clean by intentionally owning very little, despite their good income. "If I don't need it, I throw it or give it away," she said. "If I find I really need it later, I'll get one."

The only thing on her gleaming kitchen countertop is a microwave. Her kitchen drawers are equally as bare. She has two wooden spoons, one spatula, a set of tongs, one whisk and one ladle. ("If I need more than that, I'm cooking entirely too much food for that meal," she laughed.)

She doesn't have a closet full of extra linens, tubs of toys, or boxes of clothes waiting to be handed down to the next child. Her most shocking confession? "I don't have a single Cool Whip container or butter tub anywhere in my house. If I need one, I go buy some Cool Whip or get an empty container from a neighbor. They all have them."

"I've found that the less 'stuff' I have, the less cleaning I do. I like that."

6. Do not go for spotless A wise Relief Society counselor once said homes have to be lived in. She felt sorry for families in immaculate homes. It told her there was stress in that house. Family members have to be able to relax and put some things down and come back to it later.

"But there is a difference between 'lived in' and dirty," she said. "If it takes more than 45 minutes to clean your home and get it ready for unexpected overnight company than your home is not lived in. It's dirty." She then smiled and said, "Of course that's assuming they don't call in the middle of dinner. If they do you've got to give yourself an extra 45 minutes just to finish eating and do the dishes."

I like her forty-five minute rule. That means you haven't let things pile up and get out of hand.

With a little planning, determination and effort, everyone can improve the cleanliness of their home.




Related Articles
Editor's Picks Articles
Top Ten Articles
Previous Features
Site Map





Content copyright © 2021 by T. Lynn Adams. All rights reserved.
This content was written by T. Lynn Adams. If you wish to use this content in any manner, you need written permission. Contact Jamie Rose for details.