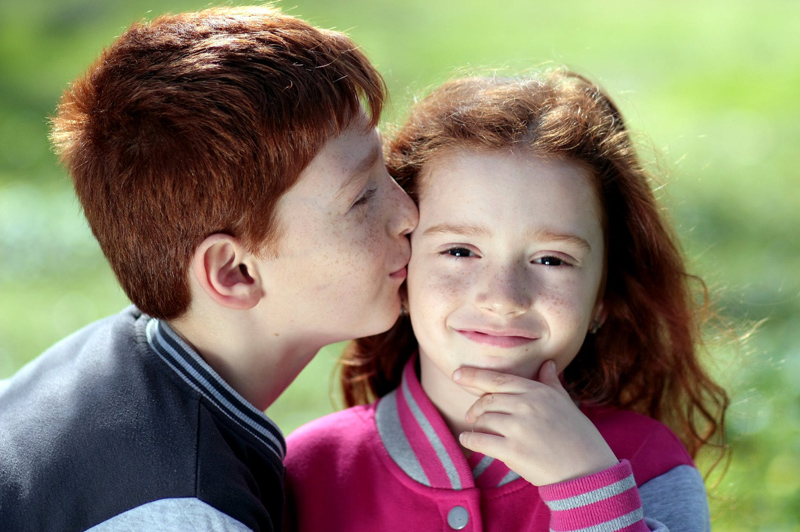 I've always been the talkative sort with my children and I'm very big on communication. Whenever they would ask questions I would happily share with them appropriate personal information about what I thought, what I've done and therefore how I came to be who I am. In our many talks, there were times I felt like they were conducting an interview and then it hit me. They were interviewing me. How else would they really get to know me?

Through the years, I think they have learned to understand me as an individual and not just as an authoritative parent in the household. That understanding has been great for our parent – sibling relationship. I decided to conduct my own interview of my parents and what a revelation it turned out to be.

I learned about happy childhood memories and wishes that I had never known. Not only was it a great bonding experience but I realized that I had made assumptions about my parents that lasted well into my adulthood. I found out a lot of things in my purposeful interviews and I believe every child should conduct ongoing interviews with their parents. I also believe that as parents, we should encourage them to do so.

Here are a few tips to show your support as a willing participant:

• Take advantage of opportunities given by events in your child's life. For instance, if they are having a hard time in school, you can share your story and how you handled similar difficulties.

• Have them help you come up with questions to ask your parents. It's a good chance they'll be interested in knowing what your answers will be to those same questions. Answer a couple of the sample questions, opening up a new dialog in your relationship.

• Every child loves to hear about their beginnings so tell them! Describe how you felt when they first came into your life. This is a topic that most children find intriguing. They will feel comfortable taking control of the conversation and asking the questions that most interest them.

• Begin writing a memoir. The idea that you have decided to write down great stories about your life for others to read, indicates your willingness to open up. It can also peak the curiosity of the intended party for interesting discussions.

• Brooch the subject honestly and tell your children that you are willing to do these interviews in an effort to help the relationship. Set ground rules for appropriate questioning, but honesty is the key if you really want to connect.

Also, when I say every child, I do mean every child, even if you're an adult with children of your own. If your parents are willing, then it should at least be considered. You might be surprised to find out how little you really know your parents as individuals. However, opening yourself up to the interview process can not only be informative and fun but the kind of experience that you'll remember for a lifetime.



Related Articles
Editor's Picks Articles
Top Ten Articles
Previous Features
Site Map





Content copyright © 2022 by Nina Guilbeau. All rights reserved.
This content was written by Nina Guilbeau. If you wish to use this content in any manner, you need written permission. Contact Nina Guilbeau for details.