Tennis - Nintendo Wii Sports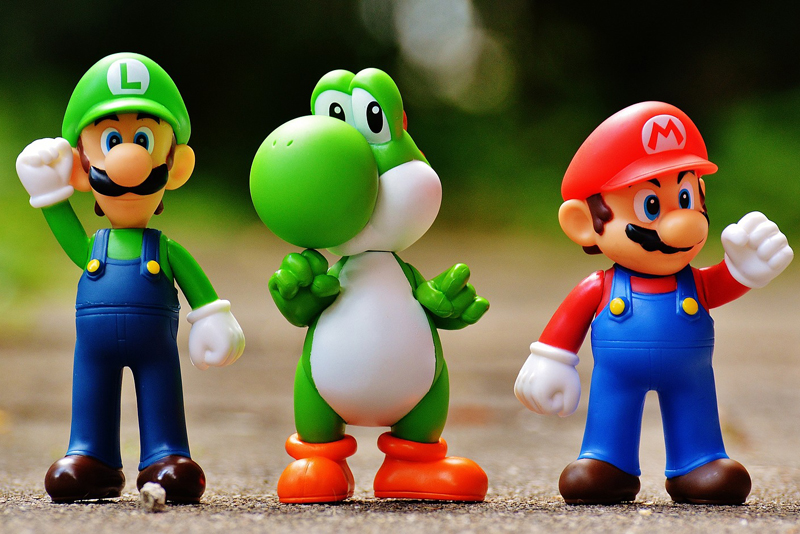 Tennis, part of the Wii sports game, is a game that works rather well with the Wii remote control. You just swing your arm, and your character swings the racquet. It works great for up to four players! The nunchuck isn't used at all for this game.
The graphics are very straightforward - your screen always looks like the above image. If you are playing alone, then you control both players "near you". If the ball is near the player in front and you swing, that is the player who will swing at the ball. The same goes for the person in back.
To serve, you first move your hand upwards quickly to toss the ball into the air. Then you swing at the "ball" to serve it. The opponent will lob it back to you, and on you go. Backhand and forehand are done by moving the controller to the appropriate site of your body, exactly as you would do with a racquet.
There aren't any button presses or odd movements involved. It's all a matter of timing. Hit the ball well, and it goes to the appropriate spot. It it early or late and the ball goes awry.
I wish the tennis game came with difficulty settings. You can get into a situation where you just volley eternally because you keep hitting the ball and your opponent keeps hitting it back. This is fine for an adult, but can get tricky for a younger player. If they make just one mistake, they lose, because the opponent isn't making any.
There isn't any "audience" - only colored blocks around you. You do still hear cheers if you do well, though. On the down side, if you make a mistake, you get grumpy anger clouds over your two players. I'm not sure that is really necessary. If I'm just starting out in tennis, I can make mistakes without getting furious at myself. It's part of the learning process. We don't have to be the John McEnroe of tennis ...
So, out of the sports games, tennis isn't my favorite. For future versions I would like to see levels of difficulty and a bit of anger management :)
Nintendo Wii Sports Game Main Listing


Related Articles
Editor's Picks Articles
Top Ten Articles
Previous Features
Site Map





Content copyright © 2022 by Lisa Shea. All rights reserved.
This content was written by Lisa Shea. If you wish to use this content in any manner, you need written permission. Contact Lisa Shea for details.