Fighting Siblings Can Become Friends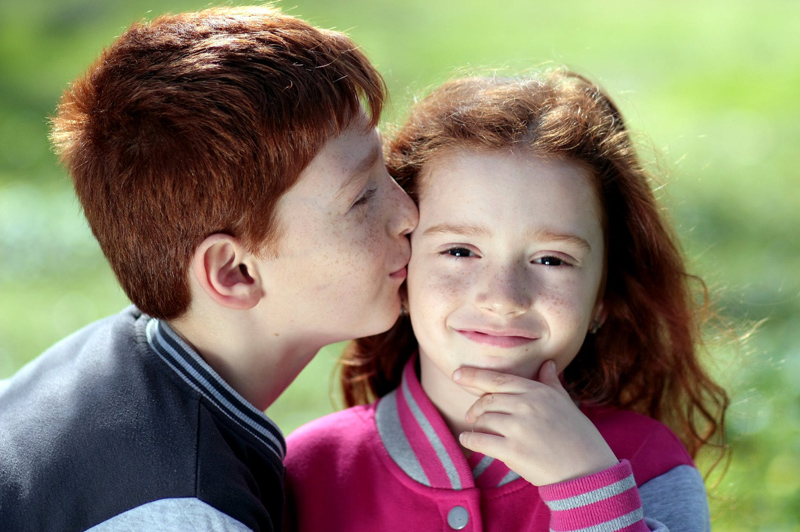 For many parents of young siblings you wonder if they will ever get along. Well, take heart because the little fighters of today can turn into big friends of tomorrow. I spoke with a few sisters to describe how their relationships have changed for the better and the common theme was that they felt they had more appreciation for each other.

Eighteen year old Britney is just starting college and calls her sister all the time for advice. "My sister's nine years older than me and even with the age difference we fought a lot because she was so bossy. I wasn't going to take that!" she says laughing. "But now I look up to her because she's so independent and she's helping me learn how to be independent too." Britney can't put her finger on when the change occurred between them but she remembers being happy when her sister moved out and now she's quite sad that they are far apart. "I call her all the time for advice about life. My parents won't listen because they want to do things for me, but my sister listens and don't try to take over my life."

Amanda who is also eighteen can relate to having a sudden change in her relationship with her older sister. With less than two years apart, their fighting was extremely intense, but now even though she can't understand it, she feels closer to her.

"It just seems like we can relate to the same things now and that allowed us to bond. I can't explain it but it seems like we have more in common. We even laugh at the same silly things." Amanda acknowledges they still have disagreements but not like before since they're both older and in college. "She's nicer than before, I think. But maybe I am too."

Parents try for years to foster the kind of togetherness Britney and Amanda now have with their sisters. It seems that once siblings reach a level of maturity, their focus turns away from the inner workings of the home to the direction of their lives outside the home. Perhaps this is why they no longer have the interest, time or energy to constantly fight with each other. Whatever the reasons, it's a welcome change for the parents.

However, not all siblings evolve from foe to friend and parents do recognize there are no guarantees when attempting to orchestrate sibling friendships. This is something that is truly beyond their control. On the other hand, in the interest of encouraging sibling friendship, parents can take note of what doesn't work:

Favoritism – Take measures to be even handed in praise, your time and punishment. Even perceived favoritism can be a wedge issue for siblings.

Forcing Togetherness – Using your power as parents to force siblings into each other's space can backfire. For some children, resentment sets in when a parent forces sibling inclusion in their every activity.

Children parenting their siblings – In some households it's a necessity to have older siblings care for their younger counterparts but parents should try to alleviate this duty whenever possible. In addition, showing appreciation for the help in words and deeds is always helpful. Too often we underestimate the positive power of genuine gratitude.




Related Articles
Editor's Picks Articles
Top Ten Articles
Previous Features
Site Map





Content copyright © 2022 by Nina Guilbeau. All rights reserved.
This content was written by Nina Guilbeau. If you wish to use this content in any manner, you need written permission. Contact Nina Guilbeau for details.