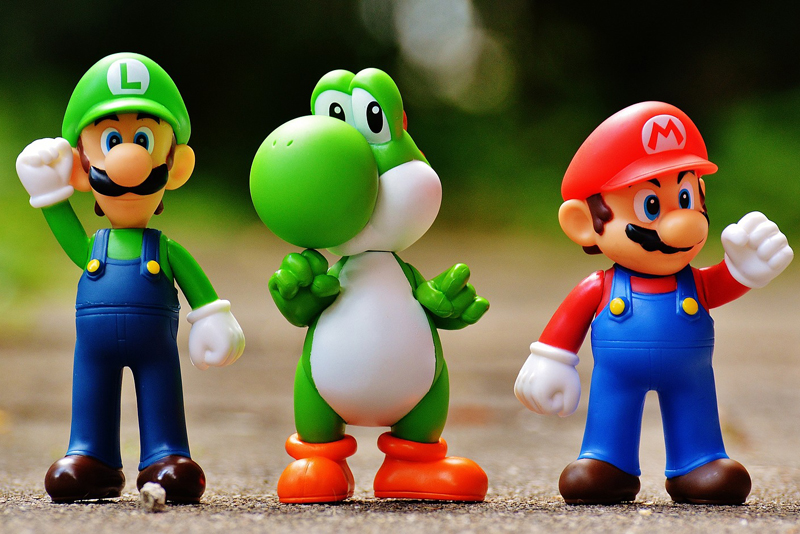 Naruto Clash of Ninja 2 features the same voice actors as in the cartoon show dub. You can immerse yourself in the Naruto world in this fighting game.
The graphics are cel shaded and 3D, integrating well into the traditional Naruto style landscapes. The voices are the same as the cartoon series' dub - which you can either really appreciate, because you love the series in English - or which you can really be annoyed by, because the characters constantly mis-pronounce many simple Japanese names.
Where many cartoon fighting games are extremely easy, this one actually has some challenge to it. There are multiple characters, and you can have up to 4 people on the screen at any given time. The combos for a given character can be relatively tricky.
All of the characters are supposed to know the basic ninja techniques that they have learned in their training. However, for some reason, only certain characters can use certain basic moves, all depending on which happened to use that move in an episode. It would have been more realistic and interesting if everyone knew the basic moves but then differed on advanced moves.
The arenas you fight in are interesting - there are temples, outdoor areas, and other environments. The backgrounds are slightly animated, with crowds of cheering people going through the same one-second-long loop continuously. However, they aren't as advanced as most other fighting games out right now. You can't interact with your environment, you can't move from area to area or watch weather or movement of the world you're in. A lot of this is because of the GameCube's inherent limitations, but it does stand out when you've been playing other fighting games on other systems.
I found several of the comments made by certain characters to be incredibly repetitive. It was fine the first time, or the tenth time ... but after 100 times of hearing the exact same statement, it wears on you. It's also a little odd that the main menu shows Sakura (a female) looking at you, but all of the voice you hear is Naruto (a male).
Still, for Naruto fans who have a GameCube at home, this is a great way to immerse yourself in the Naruto world and enjoy it for hours on end. There are numerous characters, lots of battles to play and replay, and a variety of ways to upgrade while you learn all of the combos. As a small bonus, you get a collectable card as part of the set.
Well recommended for Naruto fans.
Buy Naruto Clash of Ninja 2 from Amazon.com


Related Articles
Editor's Picks Articles
Top Ten Articles
Previous Features
Site Map





Content copyright © 2022 by Lisa Shea. All rights reserved.
This content was written by Lisa Shea. If you wish to use this content in any manner, you need written permission. Contact Lisa Shea for details.