Super Monkey Ball 2: Good, odd fun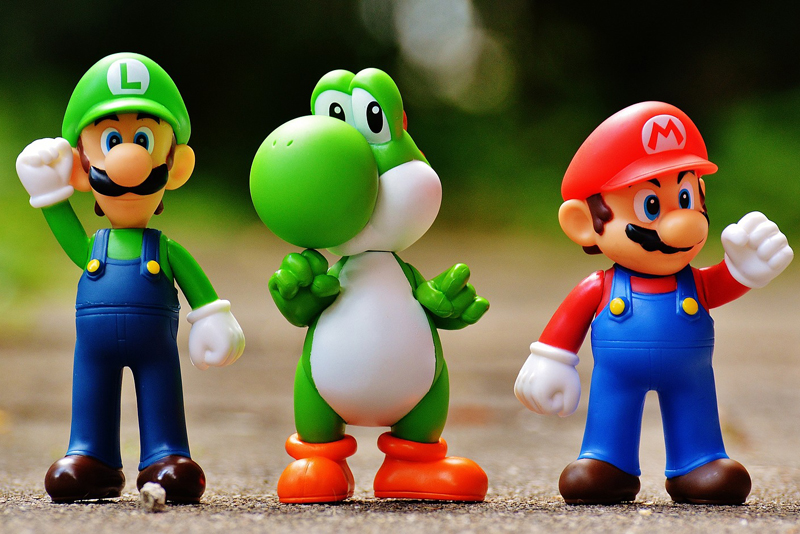 Super Monkey Ball 2, for the Gamecube, is a puzzle/action/party game that takes the engine of old games like Marble Madness, Labyrinth, and (to a lesser extent) the Game Boy Color game "Kirby's Tilt n' Tumble", and adds new graphics and sound. There isn't really a plot; there are no princesses to save, no victories to win, just you and your Monkey trapped in a plastic ball. Fun for everybody!
The basic idea of this game is that you have a monkey (in a ball) and it rolls around each level, gaining valuable Dole bananas (some levels even have the Dole logo in the center of them) and rolling your way to VICTORY! And more bananas! There are several monkeys for you to choose from: A basic male monkey, an only slightly different girl monkey, a baby girl monkey, and a big tough guy monkey. They all have their own statistics (the baby is light and fast, the tough guy is bigger and has more traction), but they do not move from you controlling them. You tilt the level to make them roll, which gives you slightly less control than controlling them directly. As the levels get higher, they get more challenging. An easy "roll this way, roll that way" might turn into a "wait for the platform to come, and time your roll completely perfectly, or else you fall". It goes until you run out of lives, at which time you get a Point tally. You can use these to buy a few extra mini-games, but you need quite a few.
Another feature of this game is the party game system. There are 3 party games at the start to choose from. The games you can choose from are a Race game, a Target game, and a Punching game. In the Race game, you roll your little monkey against other players' monkeys, and you try to get to the goal. In the Target game, each monkey takes turns going off a ramp and trying to land on a target. In the Punching game, there is a small arena, and all four Monkey Balls are equipped with spring-powered boxing gloves. The goal is to knock your opponents off the edge of the arena.
The sound and graphics in this game are so-so. There is nothing that's spectacular or new. The monkeys make little squeaky noises, and the announcer-guy speaks in Japanese-English Bad Translation (if you fly out of the stage, he announces, "Fall out!"). The graphics aren't super, and they don't need to be. It's at least good they didn't just throw in a ball. It IS definitely much better with monkeys.
Overall, this game earned a 8/10.
Buy Super Monkey Ball 2 on Amazon!


Editor's Picks Articles
Top Ten Articles
Previous Features
Site Map





Content copyright © 2022 by James Shea. All rights reserved.
This content was written by James Shea. If you wish to use this content in any manner, you need written permission. Contact Lisa Shea for details.