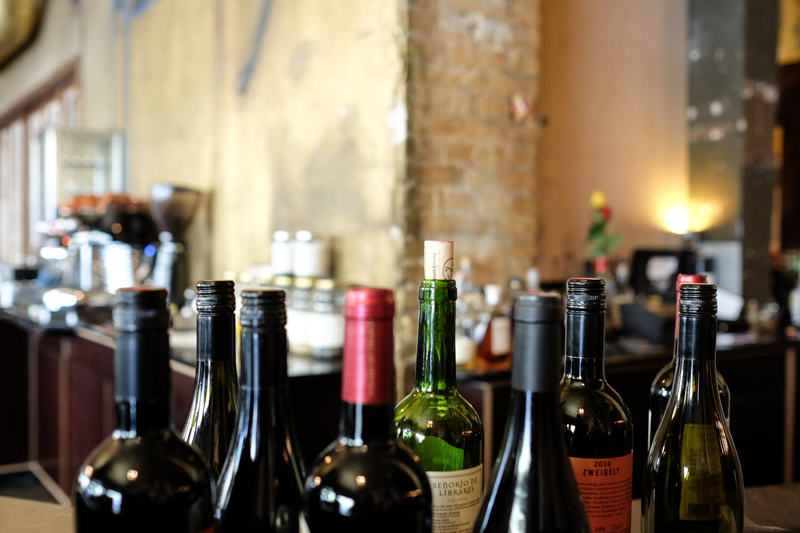 Wine tastings fall into two categories. Tutored tastings are led by someone who talks about the wines to be tasted and there are a limited number available. At walk-around tastings there are many wines on tables grouped often by producer, importer, region or style and tasters move around selecting which wines they want to taste. At most tastings the wines are poured by people manning that table. Some trade tastings are self-pour, but otherwise in many locations it is illegal for anyone other than licensed staff to pour tasting wines and the amount that can be poured is controlled.
The following tips are mostly appropriate for walk-around tastings.
1 - Travel – even in the unlikely case you don't swallow but spit every time, you will still feel affected by the alcohol as some will be absorbed through your palate so don't rely on driving yourself home.
2 - Plan – there will be too many wines to taste them all so prioritise. It could be a variety, blend, region or winery. If you want to information or to quiz a particular winemaker and their winery is present plan to visit that stand first.
3 – Manners – remember to acknowledge and thank pourers.
4 - Notebook – take a small notebook and pen to make notes. It's better than writing on winery handouts and keeps all your notes in one place.
5 - Camera – use the camera on your phone to snap wine labels of interest and handouts with info. Photos work as a good aide-memoire and allow you to avoid carrying around lots of glossy handouts.
6 - Spit – It's easy to forget. Know where the spittoon is before taking a taste and if you can see one, ask the pourer.
7 – Shoes – wear comfortable shoes. You'll be on your feet for a long time.
8 – Cloakroom - You'll need one hand for a glass and another to write notes. Check bags, outer coats and leave yourself unencumbered as much as possible.
9 – Water - Water will cleanse the palate and refresh you for the next taste. Don't get thirsty as you'll be tempted to drink wine.
10 – Icons - Expensive and iconic wines tend to run out first. If you want to taste them go earlier rather than late. Sometimes a winery will keep their top wine under the table for pouring only to selected visitors. A friendly approach and knowledgeable attitude may just get you a pour, so if you don't see what you want on the table, ask.
Ask questions on our
forum
.
Peter F May is the author of
Marilyn Merlot and the Naked Grape: Odd Wines from Around the World
which features more than 100 wine labels and the stories behind them, and
PINOTAGE: Behind the Legends of South Africa's Own Wine
which tells the story behind the Pinotage wine and grape.
You Should Also Read:
Tp 10 Tasting No-Nos


Related Articles
Editor's Picks Articles
Top Ten Articles
Previous Features
Site Map





Content copyright © 2023 by Peter F May. All rights reserved.
This content was written by Peter F May. If you wish to use this content in any manner, you need written permission. Contact Peter F May for details.