The Color Yellow and the Spirit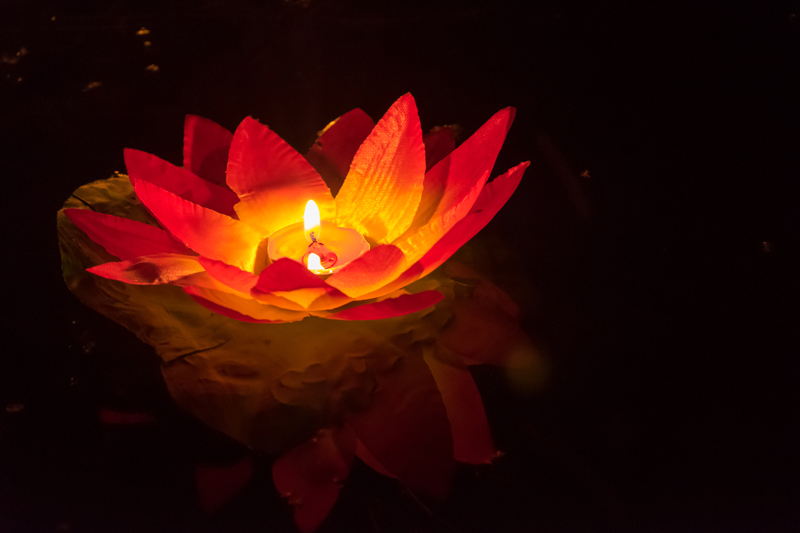 Yellow is a vibrant, attention getting color worthy of respect. If yellow is used on too large a scale, such as in a brightly painted room, the color can provoke feelings of frustration, anxiety, and anger. However, when used in smaller applications or in a paler shade in the room, yellow can be nurturing, warm, joyful, and mentally stimulating.

Yellow is generally viewed as a happy color, reminding us of the life giving sun. Many a picture has been drawn or painted with a bright yellow sun illuminating the sky. The sun is essential for plants to thrive and for every living being to be healthy. The sun's rays radiate heat and light. Waking up to the sun gives our spirits a lift and encourages us to make the most of our day.

Being an inspirational color, people will often use pale yellow as a base color in their kitchens to welcome guests and to give an amiable feeling to the heart of the home. Bright yellow accessories in various rooms in the form of pillows, vases, and other decorative objects inspire cheerful feelings reminiscent of a summer day. Yellow encourages optimism and creativity, giving rise to increased self expression. Decorating with yellow is a fun way to add light to our interior spaces while stimulating our mind.

There is a great deal of yellow in nature if we take the time to look around us. Autumn leaves can come in shades of yellow and gold, and the beauty of yellow flowers is always heartwarming. Taking in the sight of a field of tall sunflowers will bring on a smile. Other lovely yellow flowers include the rose, gerbera daisy, dandelion, daffodil, evening primrose, lily, coreopsis, pansy, broom flower, chrysanthemum, tulip, dahlia, buttercup, mustard, strawflower, and iris. Having these flowers around the yard or in our homes can brighten up even the cloudiest of days. Being around yellow flowers with their lively aura makes us feel good, and having them indoors to appreciate links us to the outside world.

Other gifts of nature that come in yellow packages are fruits and vegetables. Not only are they pretty to look at, but they are nutritious and tasty. Lemons are bright yellow with a fresh smell and bright flavor when added to the foods we cook. When squeezed into cold water and sugar, lemons make a refreshing drink to enjoy on a hot day. Yellow apples, pears, and bananas are sweet, as well as the yellow flesh of the pineapple. Yellow peppers, squash, tomatoes, and corn add color and vibrancy to our meals, as well as necessary vitamins for good health. We are sustained physically and mentally when we eat fresh produce.

Yellow living things exist all around us. Birds in shades of yellow include the goldfinch, warbler, and meadowlark. Not only beautiful, these songbirds bring a melodic sound to the outdoors that will relax you while you are sitting in the sun or enjoying a nice walk. Some birds are only yellow as babies, such as fuzzy and endearing chicks and ducklings. Butterflies and other insects can be yellow, as well as frogs, snakes, crabs, fish, and other sea creatures. Animal life is fascinating indeed, especially the brightly colored creatures such as these.

The color yellow is uplifting, fun, and joyful. It reminds us of many wonderful beings in nature and also the impressive energy of the sun. Yellow inspires confidence and enthusiasm for life, while giving us a connection to the natural world around us. We could all raise our spirits by using a little splash of this very pleasant color in our surroundings.



Related Articles
Editor's Picks Articles
Top Ten Articles
Previous Features
Site Map





Content copyright © 2022 by Debbie Grejdus. All rights reserved.
This content was written by Debbie Grejdus. If you wish to use this content in any manner, you need written permission. Contact Debbie Grejdus for details.