How to Remove Wine Stains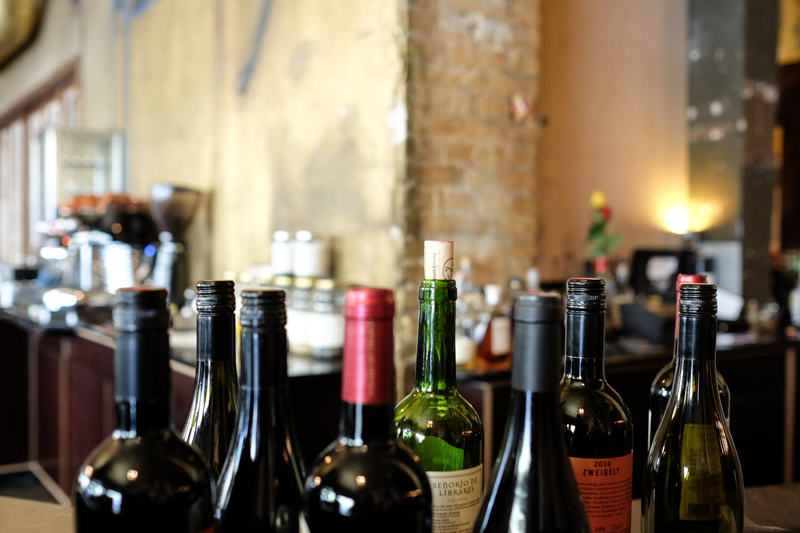 What is the most effective way to remove wine stains?
Red wine stains are a bain to wine drinkers. How do you effectively remove stains from clothing, carpet, tablecloths, or napkins? Spilt wine has ruined many a cocktail dress. Fear no more! There is good news.
In 2001 a study was conducted by the University of California, Davis, on wine stain removal. The Red Wine Stain Removal study was conducted by Natalie Ramirez, a participant in a special summer high school research program supported on campus by the College of Agricultural and Environmental Sciences. The study compared eight cleaners, from commercial wine-stain removal products to folk remedies. These included:
3% hydrogen peroxide mixed with an equal volume of Dawn liquid soap
Camco's Erado-sol laboratory cleaning solution
Gonzo "Wine Out" Red Wine Stain Remover
"Wine Away" Red Wine Stain Remover
Salt (applied only to 2 minute-stains, as it was used to absorb the liquid out of the fabric)
Sauvignon blanc white wine
A solution of vinegar and Dawn liquid followed by rubbing alcohol
Spray 'n Wash, a pre-laundry spot remover made by Dow Corning
These cleaners were tested on cotton, a polyester-cotton blend, nylon, and silk. They were applied at two different times after "spill." One testing at two minutes after and the other 24 hours later. After the fabrics were washed the residual stain was precisely measured with a colorimeter.
Silk was the hardest fabric to clean, with none of the cleaners completely removing the stains. Cotton was the easiest to clean. Some cleaners worked better on different types of fabric. Many of the cleaners just didn't work as promised. The commercial wine stain removers were among the least effective on any type of fabric. White wine or salt didn't work at all, with the exception of white wine on nylon.
The best stain remover? It was an equal blend of hydrogen peroxide and Dawn liquid soap. The next best was Erado-sol, it was the most effective on silk. Erado-sol is a commerical cleaner, mostly sold to health-care facilities.
While red wine stains remain a problem, if you wear cotton, there is hope.
Bella Wine Recommends
Breaking Away to Virginia and Maryland Wineries
The first in the new Washington Weekends series Breaking Away to the Virginia and Maryland Wineries describes the lush, green splendor of the countryside, the charm and beauty of the vineyards and wineries, and the history and personalities of the industry in this up-and-coming wine region. Two colorfully written pages are dedicated to each of about 60 wineries in Virginia and 10 in Maryland, including information about the owners of the winery, directions, hours of operation, and the wines offered. Sprinkled throughout are sidebars on interesting topics that enrich the reader's wine experience and highlight special places and activities in the area including barrel tasting, the cheeses of Virginia, horseback riding, historic inns, and more. Also included are useful maps, the best winery wedding sides, and an aroma wheel that enhances the tasting experience.

Bella Wine Newsletter<
If you enjoyed this article, you will enjoy the weekly wine newsletter. The newsletter is delivered to your inbox every week. It will bring wine news and reviews. The sign-up box is on the right hand side of the page
You Should Also Read:
Drinking Wine
Red Wines
Wine Buying Tips


Editor's Picks Articles
Top Ten Articles
Previous Features
Site Map





Content copyright © 2023 by Paula S.W. Laurita. All rights reserved.
This content was written by Paula S.W. Laurita. If you wish to use this content in any manner, you need written permission. Contact Peter F May for details.