When Will Christ Come Again?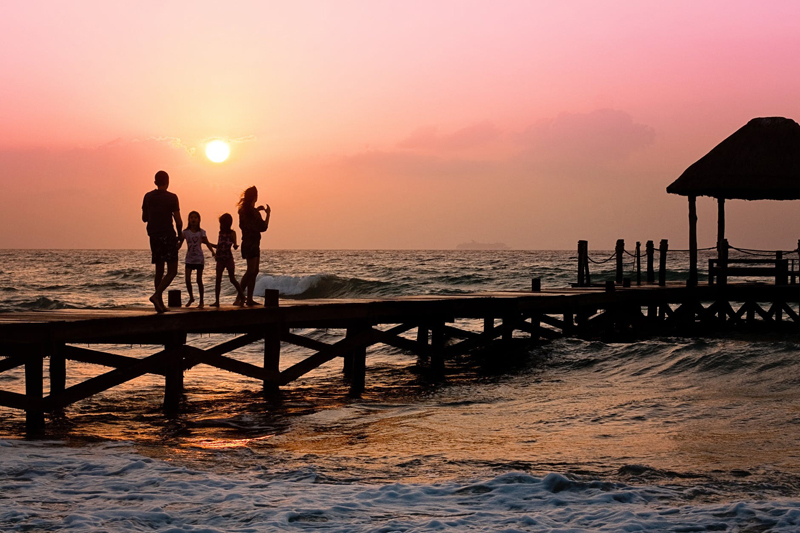 As a teenager I remember feeling frustrated with the imminent coming of the Lord. With all the upheaval in the world I was sure He would arrive before I'd had a chance to marry and have children. I thought the timing was unfair and lamented my woes to my mother. "Aren't you bothered by it?" I asked.

"No," she replied. "I think it will be wonderful to see prophecies being fulfilled."

Well, that response took the wind right out of my sails.

She went on to explain that she didn't want to see the destruction and suffering but she finds great strength is knowing the Lord still reveals His will to His servants the prophets (see Amos 3:7).

Though that conversation happened three decades ago, I still remember its strong impact on me. Since then I've had time to finish high school, attend college, go on a mission, marry and have children. Over the years, As my understanding of His divine law grows, I have learned to hold my gaze more steadily on the prophets. This has brought me great understanding and hope even as I have seen latter-day prophecies fulfilled. As I've watched them unfold--despite the anguish--I have felt a similar peace and gratitude.

Now, however, my teenagers sometimes express the same fears I did. How can we talk to our youth and help them understand His coming?


When Will He Come?
Let your teenagers know they are not alone in their concerns. In fact, fear that the Second Coming will happen soon is part of every generation. The week before the Savior was crucified his apostles asked him "Master, but when shall these things be?" (Luke 21:7) They were worried about what Christ had told them and wanted to know how soon it would happen.

During Joseph Smith's day the Saints wanted to know the timing of His coming. Later those who fled to Utah to escape persecution asked about the Second Coming. Elder Richard L. Evans said, "Some of the brethren…approached (President Wilford Woodruff) and…inquired of him as to when he felt the end would be—when would be the coming of the Master?"

But President Woodruff did not tell them a time. Neither have we been told. In fact, M. Russell Ballard spoke on this topic in the December Ensign of 1996. "I am called as one of the Apostles to be a special witness of Christ in these exciting, trying times, and I do not know when He is going to come again. As far as I know, none of my brethren in the Quorum of the Twelve or even in the First Presidency knows. And I would humbly suggest that if we do not know, then nobody knows, no matter how compelling their arguments or how reasonable their calculations. The Savior said that "of that day, and hour, no one knoweth; no, not the angels of God in heaven, but my Father only" (JST, Matt. 1:40). I believe that when the Lord says "no one" knows, He really means that no one knows. We should be extremely wary of anyone who claims to be an exception to divine decree."

Points to discuss together: Read D&C 45:26 and ask your teenager what they think the phrase, "and men's hearts shall fail them," could mean; also the phrase "and they shall say that Christ delayeth his coming"?


Plan for the Future:
Remember the brethren who asked President Woodruff about His coming? According to Elder Evans, President Woodruff answered this way. "These, I think, are not his exact words, but they convey the spirit of his reported reply: 'I would live as if it were to be tomorrow—but I am still planting cherry trees!' I think we may well take this as a page for our own book and live as if the end might be tomorrow—and still plant cherry trees!" (Conf. Report, April 1950)

So do we have time to plant cherry trees and plan for a future? Do our children?

The answer is a resounding yes!

When the Jews had been decimated, their lands destroyed and their families and armies annihilated, they were carried captive into Babylon. Left to die as slaves, they despaired—for real reasons--over their future. The prophet Jeremiah wrote to them in their anguish and gave this counsel from the Lord. "Build ye houses, and dwell in them; and plant gardens, and eat the fruit of them;

"Take we wives, and beget sons and daughters…that ye may be increased there, and not diminished.

"And seek the peace of the city whither I have caused you to be carried away captives, and pray unto the Lord for it: for in the peace thereof shall ye have peace." (Jeremiah 29:5-7)

Jeremiah knew it is always the Lord's desire that we continue to plan, prepare and progress, even if we feel our future is short. By living life filled with actions of righteous hope and work, we are increased. By giving up, we are diminished.

Understanding that the youth of today feel the same 'end-of-days' concerns as other generations, Elder Boyd K. Packer, of the Quorum of the Twelve gave the following counsel: "Teenagers also sometimes think, 'What's the use? The world will soon be blown all apart and come to an end.' That feeling comes from fear, not from faith. No one knows the hour or the day (see D&C 49:7), but the end cannot come until all of the purposes of the Lord are fulfilled. Everything that I have learned from the revelations and from life convinces me that there is time and to spare for you to carefully prepare for a long life.

"One day you will cope with teenage children of your own. That will serve you right. Later, you will spoil your grandchildren, and they in turn spoil theirs. If an earlier end should happen to come to one, that is more reason to do things right" (in Conference Report, Apr. 1989, 72; or Ensign, May 1989, 59).

Points to discuss: Discuss why it is important to plan for the future, both physically and spiritually. Help your teenager decide on future plans. These may include reading the Book of Mormon, becoming more Christ-like, serving a mission, going to college, or preparing for marriage. Help them create an actual plan that will bring them closer to their goals.






You Should Also Read:
Signs of His Coming




Related Articles
Editor's Picks Articles
Top Ten Articles
Previous Features
Site Map





Content copyright © 2022 by T. Lynn Adams. All rights reserved.
This content was written by T. Lynn Adams. If you wish to use this content in any manner, you need written permission. Contact Jamie Rose for details.