Atkins Advantage Chocolate Chip Granola Bar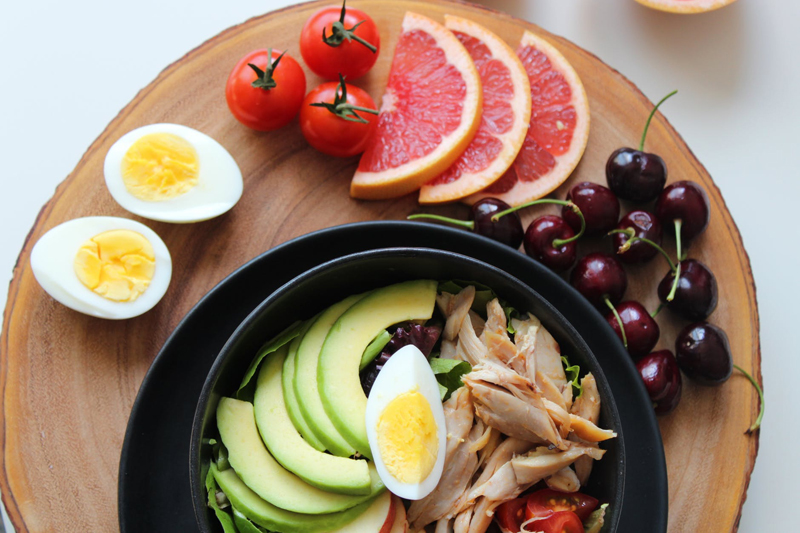 I normally try to avoid bars unless it's a needed snack when I'm out on a drive. However, the Atkins Advantage granola bar really is tasty for a dessert or snack.
The bar has no trans fat at all, at 3g of net carbs. It also has 17g of protein which is over a third of your daily protein requirements! It's got zero cholesterol, and 170mg of sodium which is pretty low for a bar of this type. It only has 2g of sugar alcohols, which is also really low. For those counting calories, it has 220 calories.
There is a TON of nutrition in this bar. You get:
Vitamin A - 25%
Vitamin C - 25%
Calcium - 50%
Iron - 15%
Vitamin E - 15%
VItamin K - 15%
Thiamin - 15%
Riboflavin - 15%
Niacin - 15%
Vitamin B-6 - 15%
Folate - 15%
Vitamin B-12 - 15%
Biotin - 15%
Pahthothenic Acid - 15%
Phosphorus - 15%
Magnesium - 10%
Zinc - 15%
Selenium - 15%
Chromium - 10%
Normally I don't list all the vitamins, but this is really impressive! Of course you should still take your daily vitamins, but heck, you don't get this kind of stuff from a chocolate bar!
Plus, this is just really tasty. I'm normally not a huge fan of soy flavor. It can taste cardboardy and gritty. This isn't! This actually tastes light, crisp, and just good. The chocolate layer is just enough to add a chocolate flavor without being overpowering. The little chocolate chips in it are great, too.
Now, of course, there's always a down side to these things. It tastes good - and you pay for it. Atkins is not known for making cheap products. I imagine it's a main reason that the world at large doesn't buy them. They are relatively good for you (compared to most candy bars on the market) but they cost extra.
Still, in general, I really liked these bars. I don't recommend eating them hourly, but as something in your car to keep your metabolism going in between meals, this is perfect. It provides protein, it provides vitamins, it's low in carbohydrates, and it's tasty. In the world of bars, I'm not sure what more you'd want!
Lisa Shea's Library of Low Carb Books


Related Articles
Editor's Picks Articles
Top Ten Articles
Previous Features
Site Map



Follow @LisaLowCarb
Tweet





Content copyright © 2019 by Lisa Shea. All rights reserved.
This content was written by Lisa Shea. If you wish to use this content in any manner, you need written permission. Contact Lisa Shea for details.