Homeschooling in LDS Homes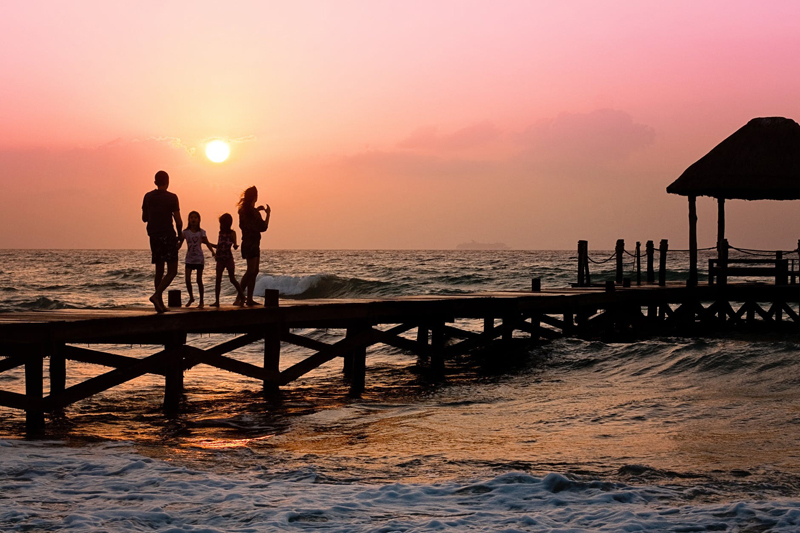 A homeschool is the ultimate house of learning. It pulls together everything discussed in the previous articles, allowing parents and children to pursue knowledge and discovery together. It is a wonderful option for building a forever family, but it is not for everyone. There are both benefits and drawbacks that should be considered before choosing to homeschool. In this article, we will discuss both and then look at what a "typical" homeschooling day might consist of.

When God placed us here in families, he commanded us to make our families a priority and to build a bond of unity. Homeschooling parents spend a great deal of time with their children and this is a tremendous benefit to parents who want to create a family worthy of eternity. When my children were in public school, they often left early in the morning and returned home on a very
late bus from their school across town. Then we rushed through homework, church meetings and perhaps a lesson or two and family time was a challenge. Unlike many parents, I thrived on vacations and weekends, when I could spend more time with my children. I enjoyed their company. As a homeschooling parent, I was with my children most of every day. For some parents, this is a blessing. For others, it is a challenge. This aspect of homeschooling is really the most important issue to consider. As a homeschooling parent, you will never have those five or more hours all alone. If you are losing your mind three days into summer vacation, you may not be ready to homeschool.

Most people worry about being intelligent or knowledgeable enough to teach their children. What about trig or physics or Spanish? This is actually not a problem. We discussed in the first article in this series the blessings of learning with your children. Homeschool parents are also homeschool students. Your child's public school teacher probably has to look up much of what she teaches as well. No one knows everything. When you want to teach something you don't know, you find books, videos, web sites and experts to help you. Every church ward is filled with people who know things. We have borrowed heavily on the expertise of friends. This year, I am fortunate to have on hand a scientist who can answer my daughter's confusing questions about physics and
who can explain to her why chemistry matters. In past years, we have known authors, archaeologists, immigrants, and others who can teach our children. A simple invitation to dinner is often all it takes to pump them for information. Homeschooling parents sometimes learn the material and then teach it. Other times, they learn right along with their children, the entire family
searching for resources, reading, and sharing what they learned. This is fun and exciting and lets your children be the experts who teach you.

There is some cost involved in homeschooling, but this is flexible. The newer you are, the more money you are likely to spend as you build the basics, and as you try to figure out what works. The more time you have, the less money you will need to spend, since you can make or find inexpensive materials. Some of the school-related costs, however, will disappear when your children are no longer a part of PTA and don't need a large school wardrobe.

Time is always an issue. While you no longer have school activities to cope with, you will be teaching, grading papers and planning lessons. Your children will be home more and you will spend more time planning interesting and exciting things to do until they learn to entertain themselves profitably. You should consider this a full or part-time job and be able to adapt accordingly.

What do homeschoolers do all day? There are as many answers to this as there are families. The traditional picture is of children sitting around the kitchen table while Mom teaches. There are homeschooling families who work this way, but there are also families who are all over the house. They do a science experiment in the kitchen, an art project in the family room, a lesson on stop watches in the backyard (because they are timing themselves doing crazy things), a reading lesson curled up in a big chair and math sprawled on their stomachs on the living room floor. Older teens might be hanging upside down from their beds as they read about Albert Einstein, who was also a homeschooler, or may not even be home because their morning is spent volunteering at a local grade school. They may be dressed in trendy clothing or they may stay in their pajamas until recess. Formal schooling may only last three or four hours, but much of the day is spent in worthwhile activities–learning to measure by doubling a recipe as they cook, making a giant paper doll for science class showing their inner bodies, or playing a board game about life in the Middle Ages. This undercover learning is also part of school, even though the children may not know it.

Homeschooling can be a wonderful opportunity for parents who enjoy learning with their children. It is not, however, for every family. For many families, a house of learning is best conducted after school. If you are not sure, talk to some homeschooling parents and perhaps do a trial run by having a summer day camp or teaching a preschooler. This is a tremendous commitment and should not be taken lightly.

You Should Also Read:
Homeschooling@BellaOnline
Treasured Time for Homeschooling
House of Learning


Related Articles
Editor's Picks Articles
Top Ten Articles
Previous Features
Site Map





Content copyright © 2021 by Terrie Lynn Bittner. All rights reserved.
This content was written by Terrie Lynn Bittner. If you wish to use this content in any manner, you need written permission. Contact Jamie Rose for details.