Spooky Halloween Supper Ideas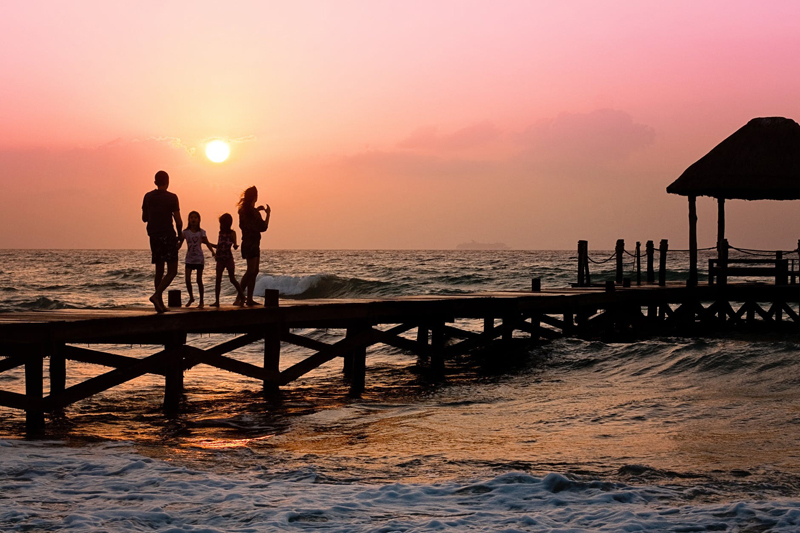 As a child I remember watching out the kitchen window while a pot pie cooled on my plate for dinner. It was the first time I was going to go Trick-or-Treating and I could see pirates and goblins running up and down our street. I wanted to be outside with them. Dinner was the last thing I wanted to endure.

Even now, forty+ years later, I clearly remember how I did not want to eat dinner that night. So, when I became a mother I started a Halloween tradition…a Black and Orange Feast. Everything for dinner has to be black or orange in color or relate to Halloween. It works and my children, even the very youngest, eat dinner with enthusiasm.

I thought I would share with you some of the foods we have had over the years and how you can make your own spooky Halloween Super.

DRINKS: For us, these are easy. Orange pop or root beer. Since our children rarely drink soda, they look forward to this special treat. If you want a more healthy drink there are lots of orange fruit juices you can use. Then float a black plastic spider in each cup for effect.

MAIN DISHES: We've had the classic hamburgers with topped with cheese cut out in the shape of jack-o-lanterns.

Mummy Hotdogs. Take a strip of dough about 1 inch wide and 18 inches long. (You can use refrigerator biscuits dough for this or make your own.) Wrap the dough around the hot dog leaving a place toward the top where the plain hotdog peeks through for the face. Bake these in the oven at 375 for 10-12 minutes or until golden brown. When cool use tiny drops of mustard to make two yellow eyes on the hotdog face and serve with catsup.

Mummy Meatloaf. In a bread pan cook your favorite meatloaf until done. Remove and place on a plate. Frost with mashed potatoes to make it look like a mummy wrapped in bandages. Sliced olives make great eyes.

We've decorated pizzas to look like jack-o-lanterns, even made Witch's Finger chicken strips. (Bread and cook long, slender pieces of chicken, place a cut olive on one end to look like a black fingernail and serve them with red barbecue sauce.)

A favorite, however, is spaghetti and eyeballs. Make meatball 'eyeballs' by forming meatballs around green olives (the kind that are stuffed with red pimento). Bake the meatballs in the oven at 400 degrees until done. (This depends on the size of your meatballs but usually about 20-25 minutes.) While the meatballs are baking, make your favorite spaghetti sauce and cook the noodles. To serve simply add the eyeballs at the last minute. (If you stir the eyeballs into the sauce they lose the 'effect' and look like regular meatballs. Dish up the spaghetti and set a few on top of the sauce.)

SIDE DISHES: Depending on what we are having, these can include orange-colored chips or snack foods.

Other side dishes include Monster Finger breadsticks (Shape dough into a monster finger shape with knuckles. Add a sliced almond for a fingernail, let rise and bake.)

Deviled Eyeballs. These are deviled eggs. Color the yolk filling green, fill the egg halves with the green mixture and press an olive into the center of the green 'iris'. For added effect, dip a toothpick into red food coloring and drag it through the green mixture four or five times to give the eyeball a bloodshot look.

Spider Olives. These look great on a salad! Drain a can of jumbo olives. On each side of the olive carefully insert four Chinese noodles for legs (a total of eight legs for each olive). Six legs work fine if the olive isn't large enough for 8. Into the olive hole, press a small piece of orange cheese and place them on top of your tossed salad.

Red Eyes: Cut large cherry tomatoes in half and scoop out the seeds. Fill it with cream cheese and press an olive slice into the center so it looks like an iris.

DESSERTS: Even though they are going out after candy, eating something sweet before hand actually reduces the amount of candy they will eat later that night.

Make a pumpkin-shaped cake by using a pumpkin mold. If you don't have one, bake a round, domed cake in a metal or pyrex mixing bowl. When cool frost and decorate like a pumpkin.

Spider cookies: Make a small amount of white frosting. Open chocolate sandwich cookies and lay 4 black licorice strings on each side for legs. Add some of your homemade frosting to hold the licorice strings in place. (The manufactured filling in the center is too stiff to hold the licorice strings.) Replace the cookie top. You can make two eyes on each cookie by frosting two red M&Ms onto the cookie.

Another version of spider cookies uses peanut butter, Ritz crackers and 8 pretzel sticks. Spread a cracker with peanut butter, press 4 pretzel sticks on each side for the legs. Top with a second Ritz cracker. For eyes, use peanut butter to adhere two brown M&M to the top or two chocolate chips.

I've included a recipe for our favorite Halloween dessert. You can change the pudding flavors and use it at other times throughout the year, too.

Halloween Dessert
Nut Crust
½ c. butter
1 c. nuts, chopped
1 ¼ c. flour

Layer #1
1 c. powdered sugar
8 oz. cream cheese
½ of an 8 oz carton of Cool Whip

Layer #2
1 small box of instant chocolate pudding
1 ½ c. milk

Layer #3
1 small box of butterscotch pudding or vanilla, colored orange
1 ½ c. milk

Mix the nut crust ingredients together and press firmly into a 9x13 pan. Bake 350 until light brown around the edges, about 15 minutes. Let cool

Combine all ingredients for Layer #1 and spread onto cooled crust.

Mix chocolate pudding with milk and carefully pour over the cream cheese later. Let set up in refrigerator.

Mix butterscotch or orange-colored vanilla pudding with milk and carefully pour over the chocolate layer. Let set up in refrigerator.

Spread remaining Cool Whip on top and decorate with candy corns, candy pumpkins or marshmallow ghosts. You can even add chocolate sprinkles, too, if you'd like.


You Should Also Read:
What To Do If You Don't Trick or Treat
Make Soup Inside A Pumpkin


Related Articles
Editor's Picks Articles
Top Ten Articles
Previous Features
Site Map





Content copyright © 2019 by T. Lynn Adams. All rights reserved.
This content was written by T. Lynn Adams. If you wish to use this content in any manner, you need written permission. Contact Jamie Rose for details.