Developing Organizing Habits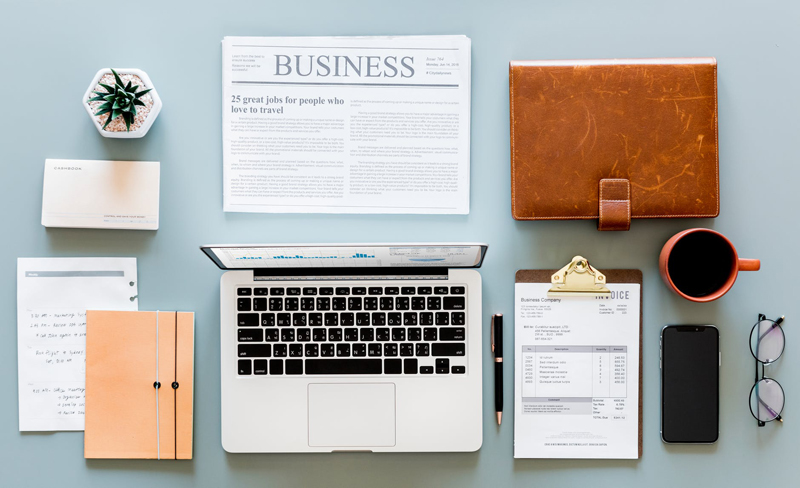 Are congratulations in order? If you've worked hard, weeded out the excess and put some organizing systems in place, they certainly are. High five yourself and do the happy dance - you deserve to celebrate! You're feeling good, right? And I bet you'd you'd like to keep feeling good. Well you can, but it won't happen without a bit of effort. I bet you knew that though, but you may be wondering what that effort entails. I can distill it down to one word - habit.
Habits, they can propel you forward or keep you stuck in that same old rut. Habits shape our lives, positively or negatively.  The good news is you can choose your habits, but that means you need to be aware, you can't become complacent.  
Why am I going on about habit? Because staying organized only happens when supportive habits are in place. I won't sugar coat the truth - creating new habits takes work. However, the return on your investment will be huge, exponentially so. Are you ready to embark on habit creation? I hope so, it would be shame to waste the effort of getting organized. Remember this, there is a big difference between getting organized and being organized - it's habit!
Here we go - these tips will help you create habits that will keep you organized:
Envision The Benefits
This goes to your why - why you got organized to begin with. Was it to save time? Was it to save money? Was it because you were tired of the stress of frantic searches for lost items? Maybe it was a bit of all three. Whatever the reason, there will be clear benefits that go along with it. Maybe now that you're organized you have more time to play with your kids, indulge in a hobby, or just plain relax. What does that mean to you? How does that make you feel? This is the feeling you need to hold onto, this is what will keep you motivated as you create the critical new habits.
Here's an example of what I mean: Let's say you've decided to take control over your paperwork and you've created a really nice paper management system. You've done the hard work; you've purged the unwanted and unneeded papers, you've identified categories, and you've even set up files. Your desk is clear and you've vowed to keep it that way.
But a few days go by, new mail arrives, school papers show up and soon you have random piles scattered about your space. Now no one I know loves to deal with paper, filing isn't high on the list of fun activities. So how will you motivate yourself to deal with the necessary paper management tasks? The answer is simple, focus on the benefits. When you are clear on why you are doing something, doing it becomes so much easier.
You Must Persevere
Developing a habit takes repeated practice over time. Some experts say 21 days, some say 28 and some say as many as 40. I know that can seem daunting, but if you take it one day at time it will be less overwhelming. You can do anything for one day, right? Keep on keepin' on - that's what you need to do. After a few weeks it will get easier, you will still have to think about it and really put forth the effort, but because you have been consistent in practicing the new habit you will find it less burdensome. Along about week four it should start feeling like the thing you do. Unfortunately, there's no shortcut, you have to be diligent. When the going gets tough refer to the tip above and envision the benefit; that should give you the boost you need to keep moving forward.
Be Realistic
The average person can manage one or two habit changes at a time. More than that and you are setting yourself up for failure. So if you have decided to manage your paperwork, focus just on that. The act of sorting your mail as it comes in is one new habit. Filing on a regular basis is a separate habit. You are already up to a minimum of two new habits. Now you may also have ambitions to plan menus in advance and start working out on a regular basis, but it's best not to try to do all three things in the same time period. If you do it's highly likely your energy will be spread far too thin to give serious focus to any one area, this means you're not likely to be successful in any area. So be smart, be realistic; it's slow and steady that wins the race.
Creating supportive habits takes a bit of time and effort, but the return on investment is tremendous. You'll be able maintain your organizing systems with ease and you'll have more time to engage in the things you really want to do. Think of it like this, good habits lead to good times.
<
Recommended Resource
Get your free
Clear Clutter and Learn How To Organize E-Course
. It takes you through the clutter clearing and organizing process in six simple steps!


Related Articles
Editor's Picks Articles
Top Ten Articles
Previous Features
Site Map





Content copyright © 2018 by Kelly Jayne McCann. All rights reserved.
This content was written by Kelly Jayne McCann. If you wish to use this content in any manner, you need written permission. Contact Kelly Jayne McCann for details.