How to Taste Wine - Smelling the Wine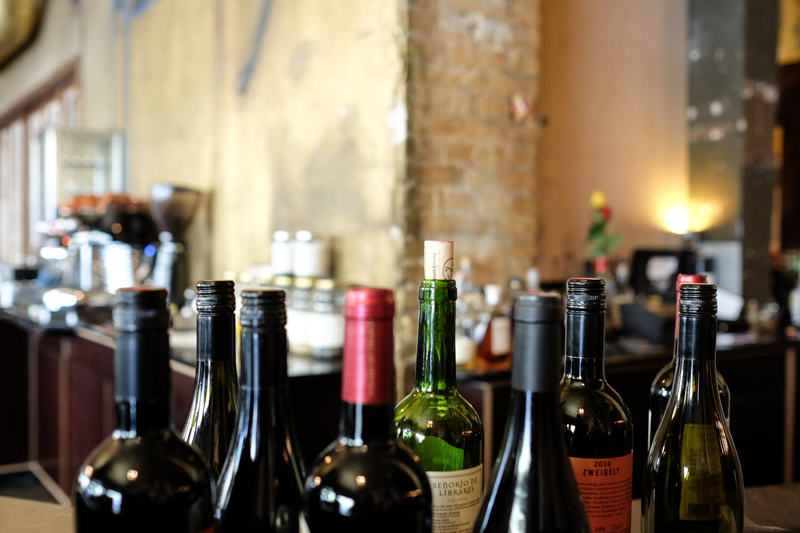 When you stop swirling it's time to take the next step--smelling.
Stop and look around you. You will find great variation in technique for smelling wine. Some people put their noses into their glasses and inhale. Some advocate two or three quick inhalations; others prefer one deep, sharp sniff. Develop your own personal style that works for you. I will share my preferences.
Right after swirling your wine bring the rim of the glass to one inch below your nose. Take a an easy, comfortable inhalation. A bit deeper than normal, but not excessively long. Smell the wine.
What do you smell?
How would you describe it?
Do you like the smell?
The emphasis is important. Smells are complex and evocative. Don't worry about smelling the "right" things. Wine tasters love to identify smells. Pepper and soil are two that you may not immediately associate with wine. You may hear, "Tea, tobacco, and mushrooms" intoned by an enophile.
Don't be afraid of not smelling these scents right away. Americans spend a great deal of time eliminating odors from body, car, and home. We then add other odors to mask or replace the odors we want to remove. We have not trained ourselves to discriminate the subtleties of smell.
Ask yourself these questions:
Does the wine smell fresh or old?
Is it fruity or floral?
Can you smell smoke?
Can you smell wood?
If it smells like fruit what fruit does it remind you of?
Does it smell like more than one fruit?
Does it have an earthy smell (e.g., hay, soil, mushrooms, etc.)?
Do you smell garlic or glue?
Does it smell too woody?
The smell could be one or all of these things. It's based on your perceptions. although there is no absolute right or wrong to smelling wine there are similarities. As noted in the second article a good way to gauge these similarities is by smelling wines of the same varietal. Gather a selection of three award winning Chardonnays. When you smell each one you will begin to notice commonalities. Many Chardonnays have an apple scent.
A good exercize in understanding the place of proper glassware is to pour an ounce of the same wine into three different types of wine glasses. Sniff, swirl, smell, and taste. How does the glass effect the wine?
Some Smell Descriptors
Good

Apple
Cherry
Strawberry
Raspberry
Vanilla
Wood
Smoke
Bacon
Soil
Mushrooms
Chocolate
Nuts
Cassis
Coffee
Apricot
Cinnamon
Pepper
Lemon
Melon
Flowers
Bad
Glue
Chemicals
Nail Polish
Cork
Vinegar
Sulfur
Garlic
Bitter Almond
Too Much Wood
Banana
Garbage
Leaves
Sauerkraut
Skunk
Gas
Take time to smell your wine and discover how many of these scents you can detect.
Next: The Tasting Lesson! How to Taste Wine V
Have you read the previous parts of this series?
How to Taste Wine I
How to Taste Wine II--Sniffing
How to Taste Wine III--Swirling
You Should Also Read:
How to Taste Wine III
How to Taste Wine II
How to Taste Wine V


Editor's Picks Articles
Top Ten Articles
Previous Features
Site Map





Content copyright © 2023 by Paula S.W. Laurita. All rights reserved.
This content was written by Paula S.W. Laurita. If you wish to use this content in any manner, you need written permission. Contact Peter F May for details.