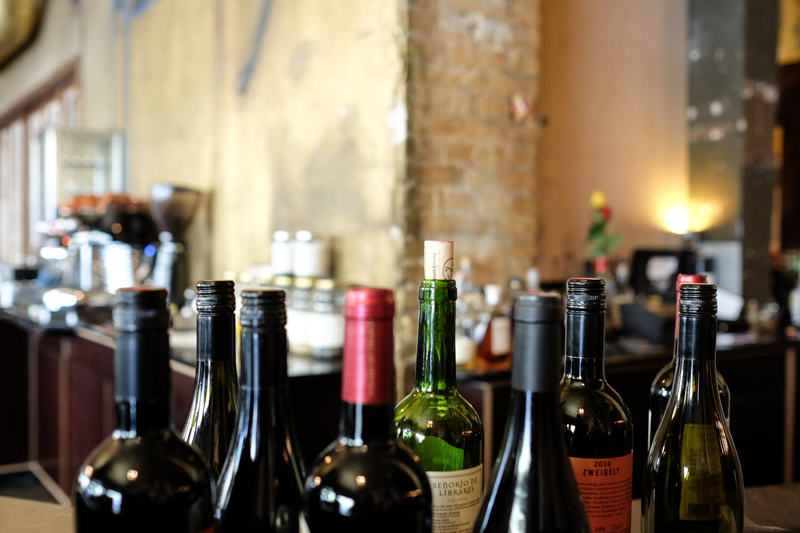 Finally, the tasting portion of our course!
Here's the best part of a wine tasting, actually tasting the wine! But, how do you taste wine? As you know our taste buds are grouped together by type on the tongue. These areas of the tongue taste sweet, sour, bitter, and salty. Why a rare wine may smell salty, none are designed to taste salty. The three areas you are concerned with are bitter, sweet, and sour. When these three work in harmony the wine is balanced. The combining of these three tastes is the artistry of wine making.
The different types of grapes and wines require certain flavors. There are expectations to fit the prototype of a particular wine. The bitterness and tannin that is expected, and desired, in a California Cabernet Sauvignon would not be acceptable in an Italian pinot grigio. There are many styles within a varietal, but certain characteristics should remain. A zinfandel should have the aromas of fresh crushed berried and a smooth texture.
Tasting wine provides much information about the body of a wine. The body is he weight of the wine on the tongue and is more of a sensation than a taste. Joshua Wesson, of Best cellars, Inc., once offered the perfect comparison. Into three glasses of pour a glass of skim mile, one of whole milk, and one of heavy cream. Now take a sip of skim milk and allow it to sit on your tongue. Feel the sensation of the weight on your tongue. Spit it out. Rinse your mouth out with water. Repeat this procedure with the whole milk and the heavy cream. This exercise will give you the experience of light body, medium body, and very full body. The water is considered to have no body. These sensations will give you a useful guide when describing the body of a wine.
There are various influences on a wine's body:
alcohol content
sugar content
grape type
grape yield (amount of grapes produced)
age of wine
level of filtration
amount of time in contact with oak barrels
Should You Swallow or Spit
There are two approaches to wine tasting. The first doesn't believe that it's necessary to swallow the wine to assess it. The second believes that you should swallow a small amount to properly evaluation the wine. There are practical reasons for the first opinion. Drinking too much wine will dull your senses and your judgement. The high tannins found in young red wines can produce palate fatigue. Wine tasting in cellars may be best suited to the taste and spit approach.
At a wine tasting dinner or other event it is not appropriate to spit out the wine. It is not possible to properly evaluate the finish of the wine without swallowing a small portion. Of course you need to remember that wine contains alcohol and many small sips can equal multiple glasses of wine.
If you plan to spit please don't wear white!
The steps to tasting the wine is as follows:
After smelling bring the rim of the glass to your mouth.
Raise the glass so that the wine S-L-O-W-L-Y enters your mouth (only about half an ounce).
Permit the wine to lie on your tongue for a few seconds so that you can assess the body of the wine.
Breathe in through your nose and feel the air in your mouth.
Bring your lips into a small circle and slowly suck in some air through your lips. You will feel a gurgling of the wine in the front of your mouth.
Let the wine sit for a few seconds more.
You may now swallow the wine.
This aerating of the wine in your mouth will help release its flavors. I like this two step approach, first through the nose, and then through the mouth, to help distinguish subtle flavors of the wine.
Next: The Finish! How to Taste Wine VI
You Should Also Read:
How to Taste Wine I
How to Taste Wine II
How to Taste Wine VI


Editor's Picks Articles
Top Ten Articles
Previous Features
Site Map





Content copyright © 2022 by Paula S.W. Laurita. All rights reserved.
This content was written by Paula S.W. Laurita. If you wish to use this content in any manner, you need written permission. Contact Peter F May for details.