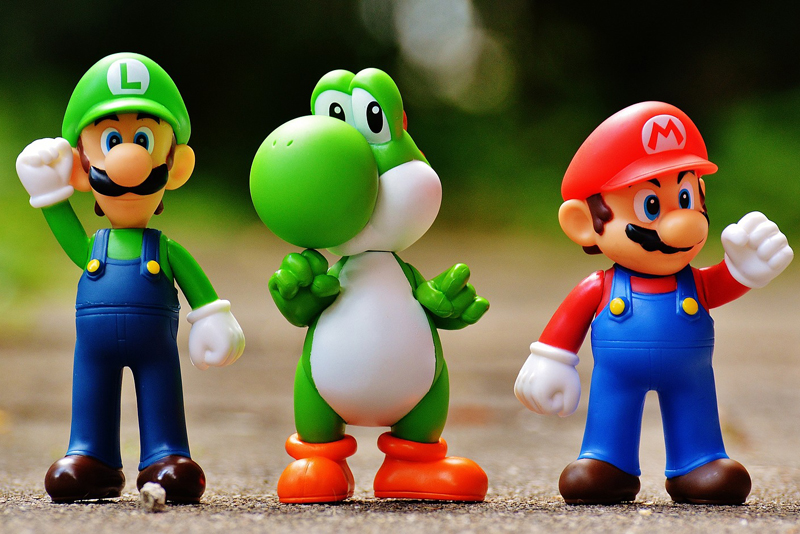 Red Steel combines gun fighting with swordplay in a modern world. As a launch title for the Wii, you have to put up with some iffy results with the implementation of the remote and nunchuck.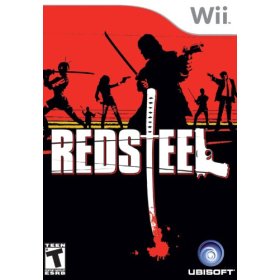 Knowing that this would be a challenge with its high intensity, first person shooter use of both controllers, I put off this review until after I'd played thoroughly about 15 other Wii titles. By this point we knew we had the fundamentals down of swinging, slashing, and a good handle on the graphics the Wii could offer.
So, on to Red Steel. I love Japanese culture, and I love sword-based games. I also enjoy gun battle games, so I figured this would combine the best of many worlds. You set out as the bodyguard of a wealthy, slightly flaky woman - and you're about to ask for her hand in marriage. Her dad shows up, and in come the assassins.
Soon you're involved in a variety of gunfights and swordfights. For gunfights, you simply point and shoot. You can zoom in and out by moving your remote closer to and further from the screen. Your nunchuck lets you jump and crouch.
It seems silly sometimes that you have a gun but you're spending time swinging your sword. It's something you just have to accept and go with the game flow. Also, the swordfights are more of a 'dance' - i.e. it's not about who hammers a slice button the quickest, but more of a dodge-then-slice, slice-then-turn and whoever gets the right combination is going to win.
I found the graphics difficult in some areas, trying to spot where to go or who was shooting at me. I did think it intriguing that tilting your wrist made your gun hand tilt - i.e. you could shoot straight-on or "sideways" gangsta style.
It was also cool to have items around your enemies blowing up - pipes with holes letting out steam, the typical exploding barrels, chunks flying out of walls, etc. The environment is nicely destructable, which is especially great if you have a high powered firearm in your hands.
I can definitely see if someone got Red Steel as their *first* Wii game that they'd be having problems. Trying to get used to the Wii remote and nunchuck on a game that is this immersive would be like trying to learn how to ski on a black diamond hill. It's too much at once. However, really do give Red Steel a chance once you've mastered the standard Wii skills. While the graphics aren't great, there's definitely scenes that are well designed, artistically. And while the plot line may be a bit cliche, the combination of full-out gun battles and graceful dance-like sword fights is very nice.
Buy Red Steel from Amazon.com


Related Articles
Editor's Picks Articles
Top Ten Articles
Previous Features
Site Map





Content copyright © 2023 by Lisa Shea. All rights reserved.
This content was written by Lisa Shea. If you wish to use this content in any manner, you need written permission. Contact Lisa Shea for details.