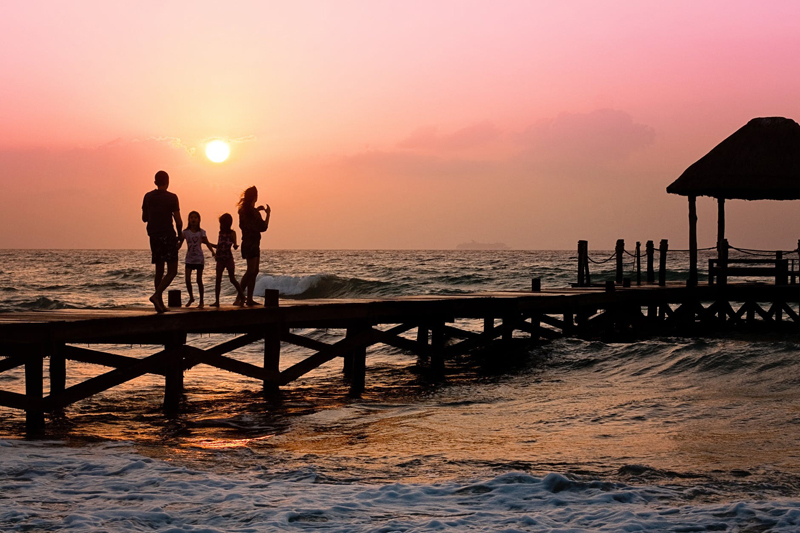 I'm back!

What a wonderful experience we had in Peru! The people of Pirca are so precious and our time there was too short. I can't wait to go back!

The timing of the Lord is absolutely amazing. In 2005 I had a dream that I returned to Peru on my 25th anniversary. I thought it referred to my wedding anniversary. Then, three weeks before I left, my husband and I opened a box of his things and sitting on top was an old boarding pass. I knew it was mine before I even lifted it from the container. I read the information and started to cry. I returned to Lima on the very day I first arrived there as a missionary 25 years ago. You can't tell me the Lord doesn't pay attention to time! I now have that old boarding pass saved with my new passport. Twenty-five years to the day! Amazing!

Twice during my preparations to go to Peru I asked for a blessing-once from my husband and once from my branch president (who is now serving as president of the Colorado Springs Colorado Mission). In each blessing I was told I would see miracles. I did. My perfectly-timed return was one of them. Bumping into my former mission president in a Lima chapel one Sunday was another miracle. He's from Idaho and he and his wife were both there! Amazing!

I was told my language would return as if I had never left. It did. I found myself pulling up words I'd forgotten I knew. More astonishing was my ability to understand everything that was said to me. I didn't even have that ability 25 years ago! It took about 48 hours for my ears to open to the language but then I didn't miss much of anything.

And I was told I would have strength as if in my youth. I did. I had Peruvians ask me to slow down as we hiked the 12,000-foot mountains around Cusco. (Now hiking around Pirca was different but I still survived.) Pretty amazing for a 46-year old mother. I also did not suffer at all with altitude sickness, another tremendous blessing for me, since I am prone to that hideous ailment.

Pirca: A Work of Love is a tax-exempt organization started by the Elmer brothers of Texas. As strong members of the Church they understand they have been blessed in this life by the Lord and wanted to find a way to bless some of the Lord's children. With one brother currently serving as a mission president in Peru, they started looking there.

Javier Since, an impressive returned missionary from Cuzco who owns Moroni Tours (moronitoursperuinfo@hotmail.com), introduced them to the village of Pirca. This ancient village dates back almost to the time of the Incas. They sleep in unlit, unheated adobe huts; have no modern conveniences and live lives very reminiscent of their Inca ancestors. Their humbleness and willingness to work impressed the Elmers and the brothers knew immediately, here is a place where we can help. Here we can do much good.

While there we met Julio Cesar…a fourteen-year old boy so thirsty for an education that he gets up at 4 a.m. every morning to walk over 20 miles one way to school. He walks home again at night, arriving after dark between 6 and 7 p.m.

We met young, unmarried Carmen Rosa, expecting her first baby in October. She wanted to learn better hygiene and diet to better care for her unborn child—and we taught her.

We met the aged and the young. Their stamina and strength were stunning. Working alongside the villagers we learned from them as much as they learned from us. The Spirit of the gospel and the spirit of friendship walked beside us every step. The men all worked together to build and fence a peach orchard, the women worked at harvesting corn for the widows in the village. A mulcher was purchased so the village could better feed their livestock. Two corn-shelling machines were also given to the village so the women wouldn't have to shell the corn by hand. Pipes for clean water have been purchased and now await installation. New roofs have been built, fences built and friendships made. We laughed and hugged, worked together and wept at parting. It is amazing how rapidly close people can become when they are knit together by the spirit of love.

Now I am NOT advertising anything but the Elmer's commitment to the work in Pirca is on-going and long-term. If you would like to join the Elmers in helping improve the lives of everyone involved, including your own, please contact me. There are so many ways to help and all it takes is a little involvement. You don't even need money. Two different Relief Society groups have donated tied-quilts for the villagers and more quilts are needed. We would love to send some baby items down to Carmen Rosa; and I'm sure Julio would be delighted to have books to read in Spanish. Big or small, any help, ideas or offered talents would be appreciated. Please contact me if you think you may have a way to help.




Related Articles
Editor's Picks Articles
Top Ten Articles
Previous Features
Site Map





Content copyright © 2023 by T. Lynn Adams. All rights reserved.
This content was written by T. Lynn Adams. If you wish to use this content in any manner, you need written permission. Contact Jamie Rose for details.