The Importance of Laughter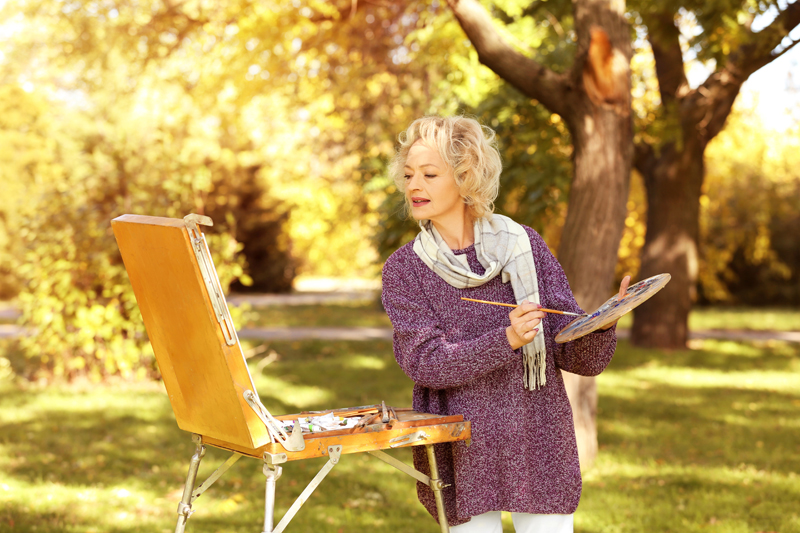 There are several ways to manage the negatives as we age, and laughter is one of the important coping mechanisms. Sometimes as we immerse ourselves in our daily routines, we can bury our sense of humor and forget that laughter is an important part of experiencing a good quality of life.

There are several ways to tickle our funny bones each day and develop opportunities to see life's more amusing side. We can regularly choose to: watch a funny movie or sitcom on TV; rent a comedy; read the funny pages; go to a comedy club; share a good joke or funny story with our friends; read a humorous book; go to a karaoke club; or use our computers to find some online joke websites and begin each day with a chuckle.

Laughter makes us realize that if we are able to poke fun at some of our more negative experiences, all is not lost. Some events are clearly sad and not occasions for amusement. But many events in life fall into the category of "ordinary living," giving us the choice to find humor in them or not.

As we brave some of the more serious sides of aging, it is important to incorporate ways to experience life's lighter side to keep us balanced and able to cope. Here are a few recommended ideas that I've used myself, especially when I'm feeling low:

Surround ourselves with reminders to lighten up. Keep a toy on our desk or in the car. Hang an amusing poster in the office or den. I have a few of those little stuffed animals on my desk that make me smile.

Keep things in perspective. Many things in life are beyond our control, particularly the behavior of other people. While we might think taking the weight of the world on our shoulders is admirable, in the long run it's unproductive and unhealthy. I shake my hands in the air often and say out loud, "Let it go! Let it go!" It really helps me realize that fretting will not help when something is beyond my control.

Effectively deal with stress. Stress is a major impediment to joyfulness and maintaining a good quality of life, and we need to learn ways to handle it when it occurs. We need to do research to see what appeals to us to alleviate stress. Some examples are various forms of exercise, including yoga, and counseling if the problems persist. Spiritual connections also work well for many people. Check out the numerous categories on BellaOnline that would be helpful, including Depression, Yoga, Exercise, and more!

Attempt to laugh at situations rather than bemoan them. Some comedians have made a fortune uncovering the irony and absurdity of life. We should laugh along with some of our favorites and follow their lead in finding the humor in personal experiences.

Enjoy interactions with children. Let young people conjure up the "inner child" inside of us and make us more playful and fun-loving. Play games, color, draw pictures, play hide and seek and giggle right alongside them.

Laughter is probably the only medicine we don't have to pay for! Just don't tell the IRS!



Related Articles
Editor's Picks Articles
Top Ten Articles
Previous Features
Site Map





Content copyright © 2023 by Patricia Villani, MPA, PhD. All rights reserved.
This content was written by Patricia Villani, MPA, PhD. If you wish to use this content in any manner, you need written permission. Contact Patricia Villani, MPA, PhD for details.