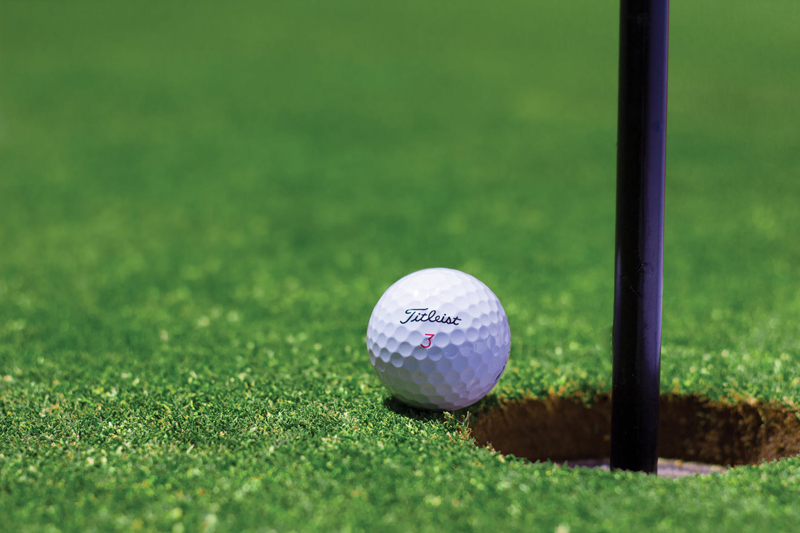 There are two different types of golf balls the Balata and the Surlyn so it is best to know just what these types of golf balls will do for your game. There are many differences to these types of balls than the cover.

The Balata is typically a three piece ball with a liquid filled core, wound with rubber and covered with a balata covering. This soft cover will give better spin but will scuff and nicks and will show marks more easily. This softness will make it feel better and more playability. For the type of player who can shape their shots and can get more action on the greens.

Surlyn ball is a two piece ball with a solid core and a Surlyn cover is man made substamce that will not cut or mark easily. A problem could mean that it will be more difficult to shape and move the ball as with a balata. One can get more distance with this type of ball and it will last longer than the balata soft cover.

When wanting to know more about the golf ball that is right for you, check out the compression on each ball. This compression is designed to the feel when you hit the ball. Compression ratings of golf balls are between 80 to 100 degrees while most players will prefer the 90 range. The low handicap player will prefer the 100 range while the average player feels like they are hitting a rock when playing with this type of ball.

Players can get good distance with either type ball if you consider the speed of your swing. If your speed swing range is between 70-90 miles per hour you should be using the low compression ball. If you can swing the club at over 100 miles her pour then the 100 compression ball will work for you.

Price range of golf balls can range from $15.00 to $40.00 a dozen depending on the brand and type of ball you want to use. My preference is for the Balata ball and I like the Precept Lady S III Pearl plus the Titelist SoLo which are both at 90 compression. I have tested my swing speed with the Speed Stik which also helps you keep your swing grooved and is a great exercise tool.

I also live on the golf course and get many balls in my yard. Many are odd balls that I save and give to my friends or grandchildren who come to visit. I save some of these to use on some of our difficult holes and over water. After playing with a good ball over several rounds it is time to retire this ball to use on these specific holes. The balls you use are as important as the club you pick they should suit your game.



Related Articles
Editor's Picks Articles
Top Ten Articles
Previous Features
Site Map





Content copyright © 2022 by Letta Meinen. All rights reserved.
This content was written by Letta Meinen. If you wish to use this content in any manner, you need written permission. Contact Sandy Eggers for details.