Twenty Ways to Speed up Play in Golf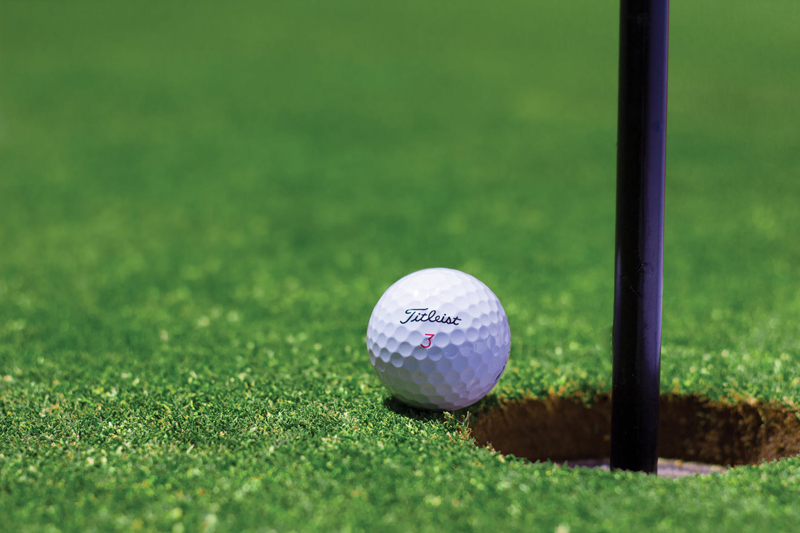 There is no proof that slow play in golf is the fault of the after-50 age group. Slow play is the problem on most golf courses and it can happen to all age groups. The older players do get most of the blame for this irritating habit. Slow play is not an inherited trait it is a habit and this habit can be changed. The answer to slow play is not fast play, but rather ready golf. You will become a more efficient players if concentrate on being ready to play your next shot. Twenty suggestions are given to help speed up play by Hershel Sarbin and Jim Brown in a book called "Golf After 50".

It is suggested that a round of golf should take around four hours but this will depend on the length of the golf courses. It takes less than that on many foreign courses so we could learn some of the suggestions on how to improve our game and play ready golf. Many of us amateurs play the game for the enjoyment and exercise. That does not mean we should dawdle over every shot or scrutinize every putt. Do your practicing on the driving range and putting green it should not be done on the course.

1. Be ready to hit immediately when it's your turn.
2. Line up your putt before it's your turn.
3. Determine yardage before you arrive at your ball.
4. Select your club while approaching your ball.
5. Carry a spare ball; when in doubt, play a provisional ball.
6. Limit conversation on the green.
7. After finishing a hole, don't take practice putts.
8. Fill in your scorecard while walking to the next tee, not on the green.
9. Give instruction to your friends on the driving range or the practice green, not on the course.
10. Leave your cart or bag off to the side of the green and toward the next tee.
11. If you can't find your ball within two minutes, wave the group behind you through.
12. Look for your ball alone. Let the rest of the group get ready to hit their shots.
13. On the tee, let the first player who is ready hit.
14. If your group gives you a "gimme," don't try to make it, anyway.
15. Take a maximum of eight strokes on any fairway.
16. Reduce or eliminate practice swings.
17. Putt out (on short putts) rather than marking and waiting.
18. Reduce or eliminate the use of cell phones.
19. Watch others' players drives so you can help them locate their balls.
20. Walk (briskly), don't ride. It's good for your health and, believe it or not, it'll speed up play.

I am known as the fastest player in our women's group and I am 81, so age does not have to be blamed for slow play. I see all types of things golfers do that would help speed up play. Too many practice swings, too many waggles before hitting the ball, never ready with the right club, never carry an extra ball in their pocket and the most irritating is never know where their shot went. Poor eyesight can be the problem but it does slow down play. New golfers also have a hard time keeping up with the flow of play but we need to encourage and be helpful in this situation.



Related Articles
Editor's Picks Articles
Top Ten Articles
Previous Features
Site Map





Content copyright © 2022 by Letta Meinen. All rights reserved.
This content was written by Letta Meinen. If you wish to use this content in any manner, you need written permission. Contact Sandy Eggers for details.