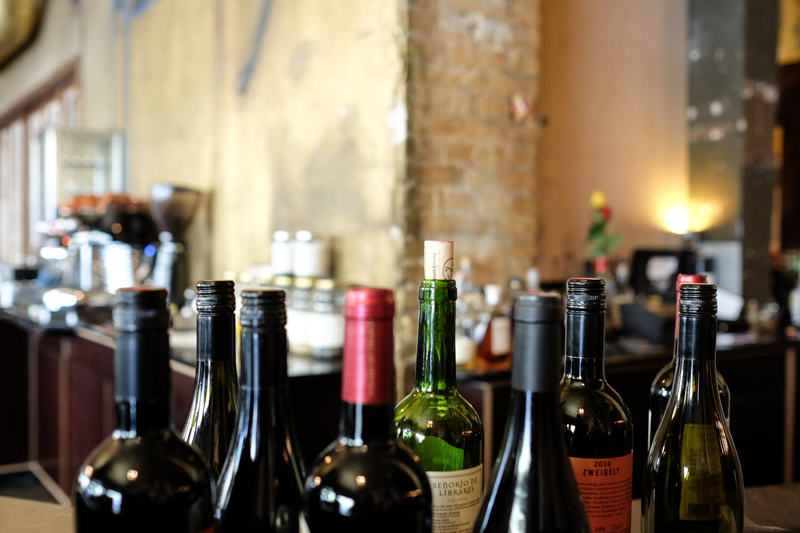 The "finish" of our series on the how-tos of wine tasting.
The finish of a wine is the last step of wine evaluation. It is the final flavor and texture impression that remains on the palate after a wine is swallowed. The finish is part of a wine's overall balance.
A wine can have s long, medium, or short finish. A wine with a weak or nonexistent finish is considered lacking. A short finish doesn't mean the wine is bad. Only that it lacks the length of a long finish.
Fine, but how do you know the difference between a long and short finish? The finish of a short wine dissipates in about 3 to 8 seconds. Simple and inexpensive wines often have short finishes.
A medium wine will leave a finish of 8 to 14 seconds in your mouth. This is a wine with more flavor and leaves a longer impression of itself. A medium finish is more desirable than a short finish.
Then, there is the loooooooooong finish. Long wines can leave a lasting impression in your mouth from 14 to 60 seconds. Some of the great wines have even longer finishes.
How do wine makers achieve this thing called "finish"? There are several factors that come into play.
Balance
Balance is one of the most important components in enjoying wine. If a wine lacks acidity, it will lack finish. If it lacks fruit, it will lack finish. Establishing balance in every aspect of creating and maintaining the wine is crucial.
Sweetness
Sugar adds thickness, or viscosity, to a wine. The sugar content is exhibited in a thick coating that sticks to our tongues and mouths, resulting in a lengthening of the wine's flavor. Try the following exercise: Get a glass of water and a spoonful of honey. When you drink the water, the finish and taste sensations will dissipate almost immediately. Now put the spoonful of honey in your mouth. Feel its viscosity. You will also experience the sweet and lasting flavor lingering in your mouth.
Alcohol
Alcohol is produced as a by-product of the fermentation of sugar and yeast. It is at this stage that raw grape juice is transformed into wine. The amount of alcohol produced during fermentation depends on the sugar level of the grapes. The higher the sugar level, the more alcohol it can produce. However, the highest level of natural alcohol that can be produced is 16%. This is much to high for table wine. The amount of alcohol increases its viscosity and the length of its finish. Too much alcohol is considered a fault. A good wine should not leave a burning sensation in your mouth. This is known as a "hot finish." You only want a wine to linger in your mouth if it is pleasant. This is why the selection of grapes and timing of the harvest is so important. Alcohol can add to the wine's length, enhancing its finish, too much takes away from the wine's overall balance and decreases your enjoyment in drinking wine.
You Should Also Read:
How to Taste Wine I
How to Taste Wine II
How to Taste Wine III


Editor's Picks Articles
Top Ten Articles
Previous Features
Site Map





Content copyright © 2023 by Paula S.W. Laurita. All rights reserved.
This content was written by Paula S.W. Laurita. If you wish to use this content in any manner, you need written permission. Contact Peter F May for details.