Kirby : Nightmare in Dreamland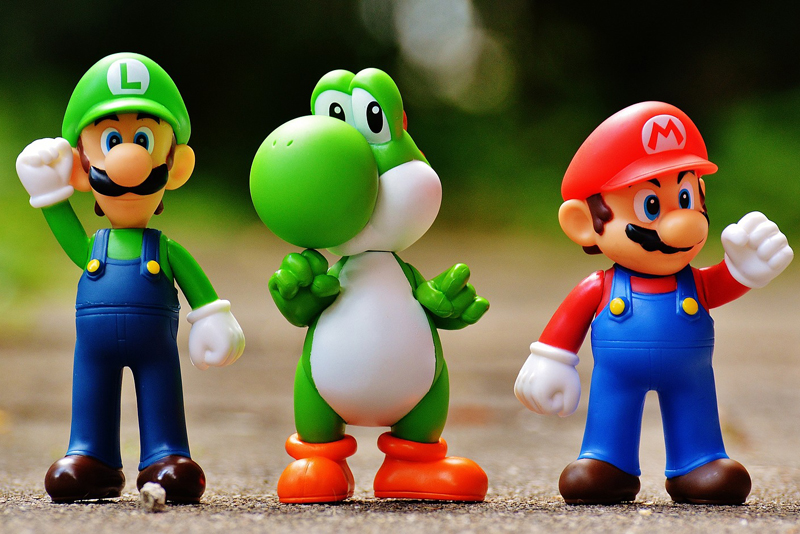 "Kirby: Nightmare in Dreamland" is the newest game in the Kirby series. It is a Game Boy Advance remake of the Kirby game for the original Nintendo system, Kirby's Adventure. The storyline is the same: the evil King DeDeDe has stolen the Star Rod from the Fountain of Dreams, and this makes it so that nobody dreams when they sleep. Kirby must go on a quest to put the Star Rod back in its place.
The gameplay in this game is classic Kirby. It's still the same "suck things up, get their powers" stuff that it's always been. Not that this is a bad thing. Like in "Kirby's Adventure", during the game you can unlock areas with mini-games to earn 1-Ups and points. These games, which can also be played with link cables for multiplayer, include Kirby's Air Grind, in which the Kirbys must grind along a race track, Bomb Rally, where the Kirbys must hit a bomb to each other and if you miss it explodes on you, and Quick Draw, a Samurai sword-drawing contest that is basically a "hit 'A' when it pops up" thing. It's also where I got my Samurai Kirby picture that's next to my name.
The best part of this game is the powers that you can get. There are about 25 of them, ranging from "Cutter", where you throw a razor-sharp boomerang, to "Hi-Jump", where you get a superhero outfit and can do flying tackles, to "U.F.O.", where you become, well, a UFO, and get four different attacks PLUS the ability to fly constantly. The pause menu will bring up descriptions of the powers, and these, too, are humorous. For example, the "Needle" power's description is "Hands off! Here: pointy spikes! There: pokey spikes!" Also, the "Hat" system from Kirby's Super Star has been implemented, which means that all the abilities have a matching piece of clothing. Some of my favorites include the Burning ability, which gives Kirby a cool, crown-type hat and flaming hands, the Sword ability, which gives Kirby a Link hat and the Master Sword (blue hilt and a yellow thing as the crest), and the Freezing ability, which gives Kirby a parka identical to the one given when you swallow the Ice Climbers in Super Smash Brothers Melee.
The sound and graphics are both incredible. The graphics have been upgraded, like I said, to a Super Nintendo-style level, and the hats are also a nice addition. The sound has also been improved, but not by as much. It is very good, but it doesn't have the great sounds that I liked in, say, Kirby 64. The one song I really enjoy is the "King DeDeDe battle" song, because since the battle takes place at the Fountain of Dreams, they used the "Fountain of Dreams" theme from Super Smash Bros. Melee. Also, the game comes with a sound test, so you can actually listen to all the songs before you even get to the level it's from.
Overall, this is one of the greatest remakes of any game onto the GBA I have ever seen. It's gone above and beyond what it's predecessor was, and it is good. SCORE: 10/10.
Buy "Kirby: Nightmare in Dreamland on Amazon!


Related Articles
Editor's Picks Articles
Top Ten Articles
Previous Features
Site Map





Content copyright © 2022 by James Shea. All rights reserved.
This content was written by James Shea. If you wish to use this content in any manner, you need written permission. Contact Lisa Shea for details.