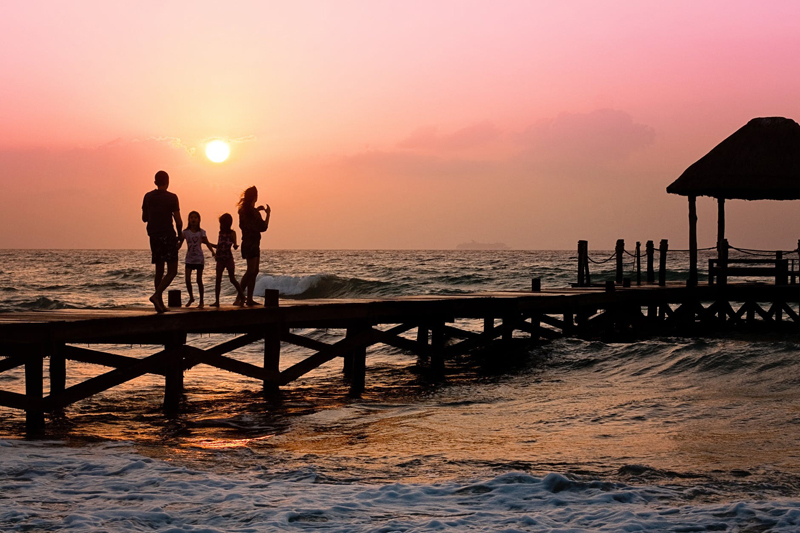 As a Beehive, we made babysitting kits. These portable play stations in a cardboard tote served each of us for years. We decorated the cardboard totes then filled them with a supply of games and activities for children. When supplies ran low, we replenished them. It was a simple project that gave us, as young babysitters, confidence. It gave our younger charges hours of fun. What a perfect idea for both!

To help your young daughter make her own babysitting kit you will need:

1 Backpack, large tote, or large purse. (These can be used.)
1 small notebook or pad of paper
1 pen
1 piece of yarn or string, approx. 18 inches long
1 package of colored construction paper
1 package of plain white paper
1 package of crayons
1 package of colored pencils
1 6-inch ruler
2 pairs of safety scissors
2 large glue sticks
2 homemade beanbags, made with colorful scraps of material (for games and
catching)
2-3 puppets (sock puppets work great)
2-3 inexpensive coloring books (make sure you have at least one the boys will
like and one the girls will like)
3 regular pencils
Selection of small, inexpensive story books for bedtime stories
Copies of the Friend magazine, both the current issue and a few older ones
Thank-you cards, homemade or purchased (see 'Usage' below)

Optional:
* a small ziplock with cotton balls (see 'Usage' below)
* 2 small aprons (see 'Usage' below)
* fun music CD of children's songs and dances
* collection of small craft items such as pom-poms, wiggly eyes, yarn pieces,
buttons, glitter, etc. for craft projects (Note: do not use these if you
are babysitting small children where it can be a choking hazard.)
* small brown paper bags (see 'Usage' below)
* copies of puppet, paper doll, hats, holiday crafts or other patterns
see 'Usage' below)
* small, inexpensive gifts from the dollar story (see 'Usage' below)

YOUR TOTE: Make sure your backpack, tote or purse are clean.
If desired, write your name on it or decorate it with fabric paint. This is not necessary, however.

YOUR NOTEBOOK: On the small notebook write Babysitting Instructions. Tie one end of the 18-inch piece of yarn to the notebook. Tie the other end around the pen. Slip this notebook and pen inside the front pocket of your backpack or some other area where you can keep it separate from all your other supplies. You want to always be able to find this. When you arrive at your job, write down the parent's instructions, such as meal needs, bedtime rituals and time and, especially, emergency phone numbers (911 is not always it in rural areas) and where the parents can be reached.

Now simply arrange the other items neatly inside your tote. Try to keep similar items together. (A ziplock bag works great for keeping crayons, scissors, pencils, rulers and glue sticks together.)

USAGE:
Cotton balls: Use these for tabletop games such as basketball (allow the children to sit in the free throw chair and have them try to score points by tossing cotton balls into a bowl or cup), races (blow the cottonballs across the finish line), or soccer (use one cottonball and have everyone try to compete to flick the ball into the net or goal area by flipping it just with their fingers).

Children can also use the cottonballs in spoon races. See how fast they can carry a cottonball across the room and drop it into a jar using just a spoon.

Aprons: Let the children wear the aprons while they help you surprise Mom and Dad by cleaning their room, yard or kitchen. Put on a fun music CD and help them enjoy cleaning. The children will feel special wearing the apron. Just make sure you get the aprons back when you are finished.

Music: Put this on and dance or wiggle with the children.

Small brown paper bags: These can be turned into puppets, gift bags or even individual popcorn bags if you are going to be watching a movie together. Let the children decorate them using the craft items, copied patterns or crayons.

Copied patterns: These can be for making paper-sack puppets, paper dolls, hats, holiday decorations or any other fun item they can color and then cut out and keep.

Small, inexpensive gifts: When you leave (not before!) you can give the children one gift. If they are asleep, simply set the gift on the table with a 'thank you' note for them to see in the morning.

Thank-you cards: Always leave a Thank-you card for the parents, thanking them for allowing you to care for and enjoy their children. If you want, you can leave your phone number for future references. You can also leave a Thank-you card for the children, telling them how much you enjoyed them. List something kind they did while you were there or tell them something you like about them.

Mom Spend an evening with your daughter helping her select the items for her kit and then putting it together. As you shop and arrange everything, talk to her about the importance of children and her responsibilities as a babysitter. It is a wonderful opportunity to teach and share.















Related Articles
Editor's Picks Articles
Top Ten Articles
Previous Features
Site Map





Content copyright © 2021 by T. Lynn Adams. All rights reserved.
This content was written by T. Lynn Adams. If you wish to use this content in any manner, you need written permission. Contact Jamie Rose for details.