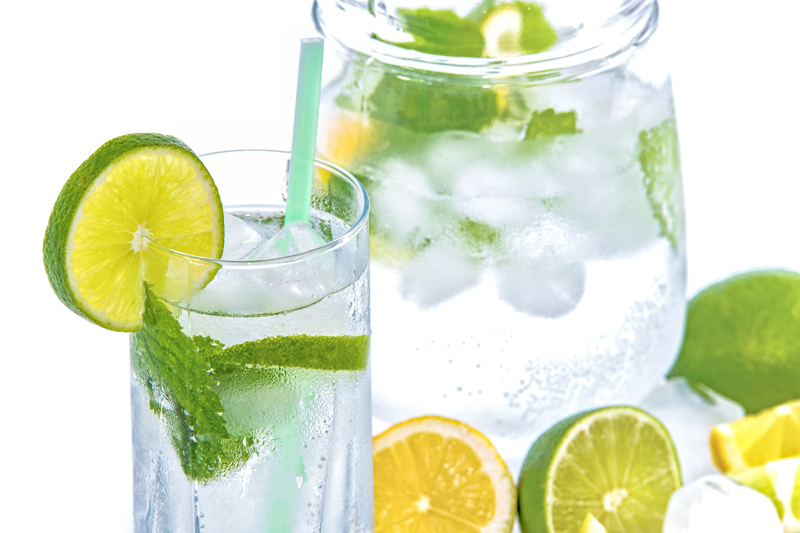 Scones
Makes about 24

1 ¾ cups all-purpose flour
3 tablespoons sugar
1 ½ teaspoons baking powder
½ teaspoon salt
1/3 cup firm stick butter, cut into small cubes
1 large egg, beaten
½ cup dried currents or other dried diced fruit
9 tablespoons half-and-half
Coarse sugar crystals, for sprinkling over the top
Heat oven to 400 degrees F. Mix together the first four ingredients in a medium bowl. With a fork cut in butter until the mixture resembles coarse meal. Stir in egg, currents, and just enough half-and-half so dough leaves the sides of the bowl. Place the dough on a lightly floured surface, rolling gently in flour to coat. Pat dough into a circle about ½ inch thick. Cut out circles with a small heart shaped cookie cutter. Dip in extra flour as needed to keep from sticking. Place on a parchment lined baking sheet about ½ inch apart. Brush with additional half-and half. Sprinkle sugar over the tops of the scones. Bake 10-14 minutes or until golden brown on tops. Immediately remove from baking sheet and cool slightly. Serve warm with clotted cream and jam.

Mint Tea Punch
Makes 12 servings

8 (100% pure) mint tea bags
2 quarts boiling water
1 cup sugar
2 ½ cups pineapple juice
1 can (6 ounces) frozen lemonade concentrate, thawed
2 large sprigs fresh mint

In a large glass bowl, steep tea bags and boiling water for 4 minutes. Remove tea bags. Discard. Add sugar and stir until dissolved. Let cool. Add pineapple juice, mint leaves and lemonade. Serve over ice in a punch bowl.

"Are you a Princess," I said. And she said, "I'm much more than a Princess but you don't have a name for it here on Earth."

Spreading Cheese

1 (8ounce) block-style cream cheese
1 to 2 tablespoons half-and-half
1 package ranch dressing powder mix
1 teaspoon cracked fresh black pepper
2 cups grated sharp cheddar cheese
1 cup finely chopped toasted pecans
1 box stone ground whole-wheat crackers

In a mixer bowl, combine cream cheese, ranch dressing, cracked black pepper, and cheddar cheese. Start mixer on low to incorporate all ingredients. Slowly increase mixer speed until thoroughly mixed. You may have to thin with some of the half-and-half. Add the pecans last. Mix just until incorporated evenly. Serve in a pretty decorative bowl in the center of a plate surrounded with wheat crackers.

Would you like to swing on a star?…Carry moonbeams home in a jar?… Sing out loud with vigor and vim.

Sugar and Spiced Almonds
Makes about 4 ¼ cups

1 egg white
½ cup sugar
½ teaspoon ground cinnamon
3 cans (6 ounces each) whole almonds

Preheat oven to 225 degrees F. In a medium bowl, beat egg white until foamy. Stir in sugar, cinnamon, and almonds coating well. Spread on a greased jellyroll pan. Bake one hour, stirring every 15 minutes. Cool completely. Store in an airtight container.

"Oh, to daydream on a lazy summer afternoon, and eat dainty cakes and sip tea. Oh, what a life!"

Lemon Dainty Cakes
Makes 2 dozen

1 pouch pound cake mix, prepared according to package directions, but don't bake
2 teaspoons lemon extract
grated zest of one lemon
Glaze:
3 ½ cups sifted powdered sugar
1/3 cup light corn syrup
4 ½ tablespoons water
½ teaspoon lemon extract
Icing:
5 cups sifted powdered sugar
1/3 cup plus 2 tablespoons light corn syrup
5 to 6 tablespoons water
½ teaspoon lemon extract
2 to 3 drops yellow food coloring, if desired
Candied edible flowers
Preheat oven to 350 degrees F. Add lemon extract and zest to pound cake mixture. Spread batter into a well- greased jellyroll pan. Bake 20 to 30 minutes or until a toothpick inserted in the center comes out clean. Cool cake in pan for 10 minutes. Then invert and let cool completely on a wire cooling rack. Cut away the sides and brush away any crumbs. Cut cake into 2 inch squares. For glaze: combine 10X sugar, corn syrup, water and lemon extract. Mix until smooth. One cake square at a time hold cakes over the bowl of glaze and pour glaze over the cake. Then carefully place on a wire cooling rack to set up. Repeat with remaining cakes. For icing: combine 10X sugar, corn syrup, water, lemon extract and food coloring, if desired. Repeat glaze technique to cover cakes with icing. Allow icing to harden. Top each cake with a candied flower, if desired.

"part of the amazing thing at Southern Style tea parties is to see the beautiful hats that everyone wears."

Tea Party Snacks
Serves 12

Ham and Cheese Sandwiches
4 ounces soft-style cream cheese
1 1.2 teaspoons ranch style dry dressing mix
6 very thin slices white bread, crusts removed
4 ounces thin-sliced ham
carrot strips to garnish

To make carrot strips: Take a long nice looking carrot. Wash and peel it. Take a vegetable peeler and make long strips of carrot into an ice-water bath. These will curl naturally. Just drain about 5 minutes before using. You can store these for about 2 days ahead of time in the refrigerator.
In a small bowl, combine cream cheese and ranch dressing until mixed. Refrigerate overnight. Spread over one slice of each bread slice. Place ham slices on top of cheese mixture. Top with remaining bread slices. Cut each sandwich into quarters. To garnish, use a party skewer and secure a carrot strip on each sandwich.

P.B. and Nanner' Sandwiches
6 slices cinnamon raisin bread
2 tablespoons peanut butter
1 banana
Use a 1 ½ inch biscuit cutter to cut 4 circles from each slice of bread. Spread about ¼ teaspoon peanut butter on one side of each bread round. Cut banana into ¼ inch thin slices and place one banana slice on half of the bread slices. Top with remaining rounds of bread.

To add to the menu…
Chicken nuggets skewered with pineapple chunks or grapes
Egg salad sandwiches.
Vegetable trays
Strawberries dipped in chocolate
Strawberries dipped in powdered sugar
Dainty little cookies served in little teacups with scoops of various sorbets.

Guppies in pretty little fish bowls make great entertainment when trying to keep children at a table. Float flowers in clear plates with a small amount of water in the bottom
Fill an ivy bowl with chocolate covered pretzel rods that were dipped in sprinkles.
Find teacups and saucers at garage sales, flea markets and dollar stores. Your guests can drink from them at the party and take home with little trinkets or chocolates in them.
Borrow serving pieces if you don't have them.
Press linens the day before. Add them to the tables the night before.
Find the pretties music you think would be appropriate. Do a search on the World Wide Web….



Related Articles
Editor's Picks Articles
Top Ten Articles
Previous Features
Site Map





Content copyright © 2022 by Monica Talley. All rights reserved.
This content was written by Monica Talley. If you wish to use this content in any manner, you need written permission. Contact Cati Arcuri for details.