Bach Flower Remedies And Their Uses Continues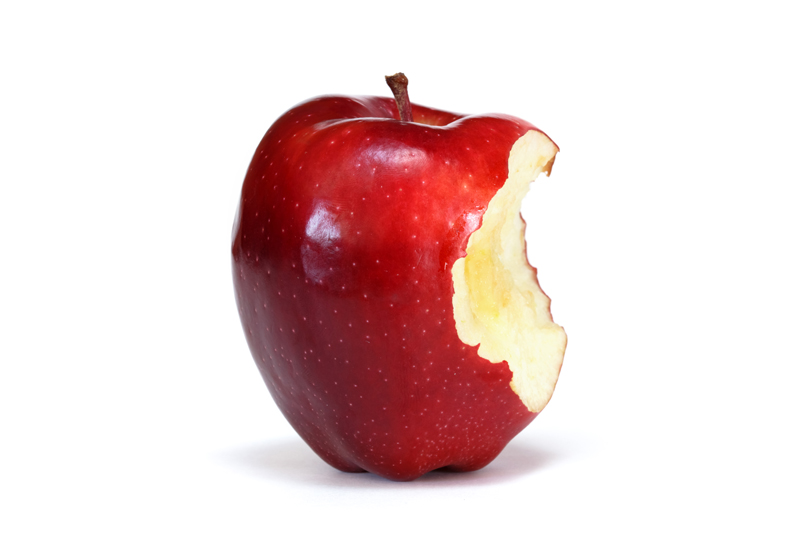 Selecting and using flower essences is a simple process. The key is honest self-examination; take time to reflect on how you are feeling, what moods, thoughts and behaviors that are bothering you. Then select the essence or essences that best describes your state of mind or mood.
18.
Impatiens
- Impatience, irritability, restlessness or frustration with slow moving people and events. Quick in thought and actions, requires all things to be done without delay. May prefer to work alone.
This remedy carries gentleness, sweetness, and a relaxed tenderness, which clears impatience and irritation.
19.
Larch
- For people who are despondent, lack confidence, and expect failure, even though they possess the skills needed for the task at hand. They do not put themselves forward, so their fears become a self-fulfilling prophesy.
This remedy builds confidence and brings awareness of capabilities, helping to have faith in one's abilities to complete the task at hand.
20.
Mimulus
- For those who are afraid of everyday things- illness, pain, accidents, poverty, the darkness, other people, or being alone. This remedy is for the shy, nervous or timid personality type.
This remedy helps to conquer fears, bringing confidence, trust, and joy of life.
21.
Mustard
- Sudden deep gloom, depression, heavy sadness with no known cause. Condition may come and go.
This remedy brings the strength of brightness and cheerfulness that dispels the gloom and negativity.
22.
Oak
-For those who are normally strong and fit, and unable to give up despite setbacks or illness. They go on trying one thing after another, fighting against great difficulties, without loss of hope or effort. Difficulty resting when exhausted.
This remedy helps them to accept limitations, share burdens, and develop a more balanced way of being.
23.
Olive
-Complete mental and physical exhaustion on all levels, sapped energy with no reserve. For example, after a long personal ordeal or illness.
This remedy helps to unite body and mind, so they work together. It gives strength, support, and comfort.
24.
Pine
- For those who blame themselves and feel guilty. Even with success, they find fault with themselves and feel they could have done better. They are hardworking and suffer much from the faults they find in themselves. Sometimes they will even take the blame for another person, claiming mistakes that are not theirs.
25.
Red Chestnut
- Fear for the well-being of others, fearing the worst will happen to a loved one, but often do not worry about themselves.
This remedy transforms fear for loved ones, changing expressions of concern to those of support and confidence.
26.
Rock Rose
-Treats patients who are alarmed, panicky, full of trepidation
This remedy brings courage to win against great odds and mental clarity in the face of extreme fear.
27.
Rock Water
-For people who are very strict about their way of life, denying themselves joy and pleasure because they might interfere with their work. They want to be well and strong, and will do anything to be so, hoping to set an example to others.
This remedy brings peace and understanding, broadening the outlook to include may ways of being. As water, it teaches adaptability and fluidity.
28.
Scleranthus
-For those who suffer from indecision, unable to decide between two choices they vacillate between them. They are usually quiet people who do not share their difficulties with others and may be prone to mood swings.
This remedy brings self-determination, focus, and action. Determination will grow, and fear of plunging into life soon disappears as they realize learning comes from every experience.
29.
Star Of Bethlehem
-Treats all the effects of serious news, or fright following an accident, etc.; release from trauma, no matter how long ago it took place.
This remedy brings consolation, comfort and peace.
30.
Sweet Chestnut
-For times of great anguish or distress, when the pain is almost unendurable, the limits of endurance have been reached, and nothing is left but dark despair.
This remedy brings its exceptional life force to carry you through the darkness, reminding you of courage and strength.
31.
Vervain
-For people with strong ideas and fixed opinions, wanting to convert others to their own views of life. They have a strong will and courage, but are often overenthusiastic and overpowering. When ill, their determination helps them to struggle on with their duties long after most would give up.
This remedy encourages restraint and self-disipline, allowing the wider picture to unfold without stress or strain
32.
Vine
-For capable people, confident of their own ability and success, certain that they are right. They can be overbearing and dictatorial, directing others, even in their illness.
This remedy helps to loosen their hold over others, so that love and compassion become their way of relating.
33.
Walnut
-For those who have definite ambitions and ideals, but may be distracted by other's opinions and actions. For times of change in life- puberty, starting a new job, marriage, moving home, or menopause.
This remedy protects you from outside influences that stop you from following a chosen path.
34.
Water Violet
-For lonely, quiet people who prefer seclusion to the company of others. Often self-reliant and independent, they do not get involved in other people's affairs. They may appear proud and aloof.
This remedy brings the joy of helpfulness, humility, and wisdom. Their peace and calmness is a blessing to those around them.
35.
White Chestnut
-For people who cannot stop their thoughts from circling round and round, and become distracted by them. Their worries and preoccupation may become overbearing, a type of mental torture. The presence of such unpleasant thoughts drives out peace, preventing them from relaxing or concentrating.
This remedy teaches calm thought and meditation, allowing the soul to be the guide.
36.
Wild Oat
-For those who have great ambitions and experience, wanting to live life to the fullest. Their difficulty is to determine what occupation to follow, and this may cause frustration and dissatisfaction.
This remedy helps determine their direction in life.
37.
Wild Rose
-For those who become resigned to life, and do not take any interest in present circumstances, making little effort to find happiness. For apathy and resignation where adverse influences take over, and joy of life is lost.
This remedy brings delight, courage, vitality, and renewed hope that open them to life's richness.
38.
Willow
-For bitterness and resentment, and those who find it difficult to accept their misfortune. They feel such adversity is undeserved and unjust. They complain and become embittered, unable to enjoy their interests.
This remedy brings a sense of resilient new growth, flexibility, and determination to overcome any obstacles.
Bach Flower Remedies Rescue Remedy
- This remedy is a must have for emergencies and crisis, helps to calm emotions and clear trauma, for people and pets.
You Should Also Read:
Bach Flower Remedies
Bach Flower Remedies And Their Uses
Bach Flower Remedies And Their Uses Continues


Related Articles
Editor's Picks Articles
Top Ten Articles
Previous Features
Site Map





Content copyright © 2022 by Victoria Abreo. All rights reserved.
This content was written by Victoria Abreo. If you wish to use this content in any manner, you need written permission. Contact Victoria Abreo for details.