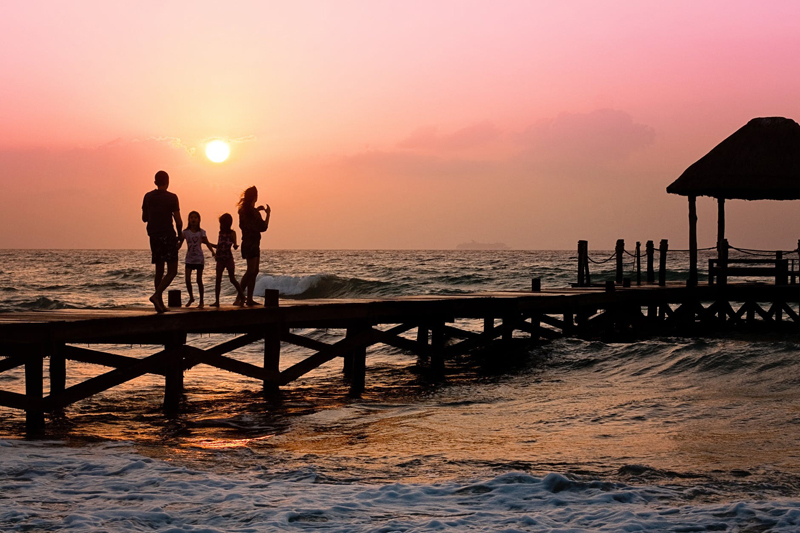 What, you have a problem with an elephant in your house? Hello, repressed much? Elephant dung is totally natural. Besides, why would you commit to someone if you hadn't hung out with a lot of elephants first? What if his elephant doesn't mesh with your décor and you don't find out until after you've signed the contract promising to live with it forever (or at least until you fall out of love with it)? It is the 21st century after all. Committing to climb on just one pachyderm is nothing more than a big giant ring and a piece of paper (which also should be big if you have carpeting. Women don't need a pack animal to "bring home the peanuts," and crack them with their tusks, and men don't need a "trophy trunk" to look cute in a gigantic pink tutu and stand on a ball. We don't define ourselves by human-Mammoth relationships anymore. Besides, trying to get kids to avoid elephants is so stupid; we all know they're gonna be sneaking into the circus, so we might as well teach them how to roll around under Dumbo's feet without getting smashed. If we give them harnesses to toss over the behemoths' necks at least they'll be safe climbing on. If you don't do this you're just being irresponsible and naïve. It isn't even a question of morality; it's a health issue.

Sex—chastity, "moral purity"—the elephant in the room too many of us are too cool to pretend is any big deal. I'm not exactly checking into a retirement community, falling somewhere at the tail end of "generation x," but even I am shocked at how much further we have sunk since my High School days, into a morass of justifications and acceptance of sin regarding the sacred procreative power that is an integral part of our mortal experience. I vividly recall cradling my first-born infant in my arms a few years ago, wondering what the world will be like when he goes on his mission, when a talk show came on focusing on the epidemic of oral sex among Jr. High school students. I still shake my head and clench my jaw to hear 13 and 14 year olds blithely explain that this act is less intimate than kissing. And that Father of All Lies himself "cheateth [our] souls, and leadeth [us] away carefully down to hell" (2 Nephi 28:21), as our children's instruction in this area slips ever further into the realm of public policy, and the debate is framed more and more in terms of a health crisis.

Satan has a lot to gain by confusing the issue. Just as maligning Eve (and by proxy all women), belittling the importance of fathers, fueling the tension and hostility underlying "the battle of the sexes," and redefining marriage does, minimizing the import and sacredness of human sexuality undermines the fundamental relationship that families are built around, and thereby weakens entire generations of God's children. I have frequently engaged in debates on this issue with intelligent, socially-minded individuals who scoff at abstinence programs attempted in some schools. They point out that virtually every study done shows these programs to be failures. It seems that encouraging children to sign purity pledges at lunchtime, even if you toss a "purity ring" in with the deal, and refraining from teaching any method of birth control in the classroom besides "just say no" has resulted in higher rates of pregnancies, STD's and abortions among teenagers than are found in areas where alternative methods of birth control are taught in schools. So who's surprised by that?

Of course schools will fail at teaching abstinence. It takes a lot to convince teenagers to forgo what their peers, favorite TV shows, celebrities, and at times, even their own bodies, are telling them to do—a lot more than could ever be accomplished in school. Sexual abstinence taught in isolation as a preventive health measure makes no more sense than setting up a steamed broccoli booth next to the deep fried Twinkie table at an Uber-indulgent-saturated-fat-cream-filled-calorie-and-heart attack- festival. It is only within the context of consistent spiritual instruction, developing testimonies, and a deep love of the gospel and the Lord that a young woman or man will manage to remain a virgin until marriage. Absent these layers of a Christ-centered life, pushing abstinence is not only futile, but meaningless as well.

Just as the Word of wisdom is not primarily a health code, but is a spiritual law that we adhere to for obedience's sake, the law of chastity is not at heart a means of preventing teen pregnancy and the spread of disease. Although it is true that by obeying this law we may usually avoid these heartbreaking consequences. Furthermore, those who deride the Church's "antiquated" emphasis on purity often believe that we fear sex, viewing it and our bodies as shameful. This makes a nice bullet point for teens to spit back disparagingly: I'm not ashamed of my body. Sex is a beautiful part of a loving relationship. Very true, one might reply, and refraining from sexual activity until marriage is not motivated by shame, but rather by the highest respect for our bodies. Refraining from engaging in these activities before marriage indicates the deep reverence we hold for that one relationship that will create an eternal family. We do not abstain from premarital sex because we loathe our bodies, but because we love our Father in Heaven.

We know that "the spirit and body are the soul of man." (D&C 88:15) Our physical bodies are an essential and sacred part of our immortal souls. We cannot defile our own or another's body without defiling her soul; we cannot assault his physical person without assaulting his soul. We who believe that we are the creations of Almighty God, His children and heirs, cannot afford to take lightly His commands to honor and care for His highest creation. By treating our bodies as the temples they are, we indicate our willingness to serve Him and participate in His eternal purposes; to co-create and become sanctified through obedience to His gospel. It is not an inevitability that teenagers will break this commandment. The best way to ensure they reach the altar without taking a detour through the circus is to help them develop their faith in gospel principles and a relationship with Heavenly Father.







You Should Also Read:
Parenting : Consequences v Punishment
That's Faith! - Book Review
Teaching About Procreation and Chastity - FHE Resource Book


Related Articles
Editor's Picks Articles
Top Ten Articles
Previous Features
Site Map





Content copyright © 2022 by Jamie Rose. All rights reserved.
This content was written by Jamie Rose. If you wish to use this content in any manner, you need written permission. Contact Jamie Rose for details.