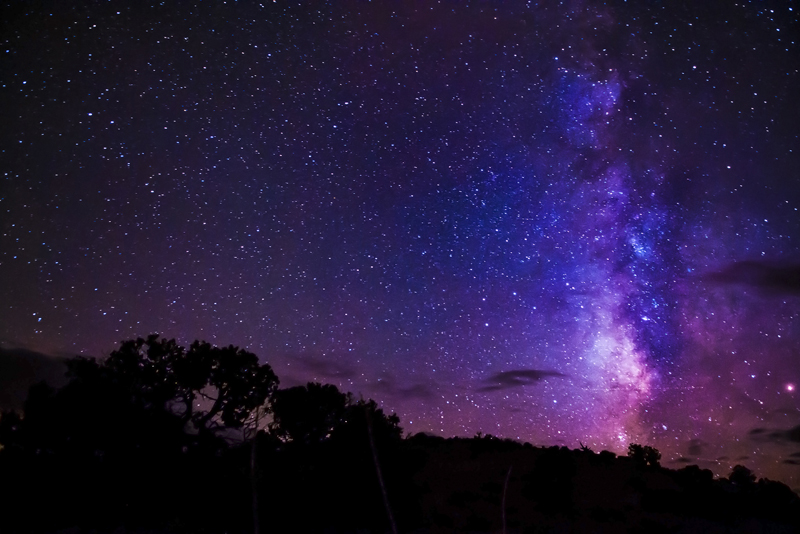 The Trans-Neptunian objects (TNOs) are here. The region includes the Kuiper Belt, scattered disk and the Oort Cloud. The best known objects are Pluto and its moons, but there are comets too.
Captured Moon - Triton Facts for Kids


Neptune´s big moon Triton was nameless for over a hundred years after its discovery. And it was so far away that astronomers knew almost nothing about it. Then Voyager 2 visited and saw active ice volcanoes on a moon that is probably a cousin to Pluto.
Dwarf Planet Tour for Kids


After all the fuss about Pluto, everybody knows that it´s a dwarf planet now. But it´s only one of five. Here´s a mini tour of all five, including the one where a heatwave is the temperature of Antarctica, the one shaped like an egg, and one whose year is over 500 Earth years long. All aboard!
Dwarf Planets - a Tour


Join the dwarf planet tour. It will take you so far away that the Sun seems to be no more than another bright star. You'll see a dwarf planet the shape of an American football, one whose a month is the same length as its day, and the one that upset the fans of Pluto.
Eris - Dwarf Planet


In a tilted orbit in the scattered disk, it shook up the traditional Solar System. Was it bigger than Pluto, and therefore a planet? No, both of them ended up as dwarf planets. Eris – named for the Greek goddess of discord – was an apt name for an object whose discovery started so many arguments.
Eris and Pluto - They're Not Twins


For nearly ninety years Pluto was our ninth planet. Then in 2006, much to the annoyance of some, it was no longer a planet, but a dwarf planet. What happened? Eris happened. Some called Eris and Pluto twin planets, but they are not twins.
Haumea – the Ringed Dwarf Planet


Haumea is a dwarf planet in the Kuiper Belt, a region of icy bodies beyond the orbit of Neptune. It's a bizarre little object whose discovery was controversial, has the shortest day of any known large body, and is one of family of objects produced by a massive collision in the early Solar System.
Kuiper Belt


Pluto was once the last outpost of the Solar System. Now we realize that it's the gateway to the Kuiper Belt, a disk made up of rubble left over from the formation of the Solar System. The Kuiper Belt is big and cold and the Sun would just look like a bright star from there.
Kuiper Belt - Facts for Kids


Pluto´s not the last planet, it´s the first Kuiper Belt Object. The Kuiper Belt is made up of millions of icy bits left over from the beginning of the Solar System. It starts at 30 AU - that´s 30 times farther from the Sun than the Earth. From there it stretches for another 2 billion miles!
Makemake


Easter Island and a distant dwarf planet – what do they have in common? The answer is Makemake – the creator god in the Rapa Nui mythology of Easter Island. How did his name come to be given to a small frozen body seven billion kilometers (four billion miles) from the Sun?
Names for Charon


When New Horizons made its historic fly-by of Pluto in 2015, Pluto wasn't the only surprise. Pluto's moon Charon also turned out to be complex and interesting. This meant names were needed for Charon's surface features. Over a dozen have been approved, and exploration is the big theme.
Naming Pluto and Its Moons


Dwarf planet and Kuiper Belt object Pluto has five moons. How did it and its moons get their names?
Pluto - Gateway to the Kuiper Belt


NASA's New Horizons has been to visit Pluto, and we will be learning new things about it for years to come. Meanwhile here's a profile of dwarf planet 134340 Pluto, largest object in the Kuiper Belt and formerly a planet.
Pluto - Names and Places


New Horizons was nearing Pluto in 2015 and the mission team would need names for the surface features they discovered. So they appealed to the public. The names would be informal ones, but they hoped the International Astronomical Union (IAU) would make them official.
Pluto Facts for Kids


A dwarf planet so far away that the Sun would look like a exceptionally bright star, so cold that its atmosphere is frozen for most of its year. This is Pluto, former planet, and now the gateway to the Kuiper Belt.
Pluto Is a Dwarf Planet


Some people are still upset that Pluto isn't considered a planet any more. But was it ever really a planet?
Quaoar – What Is It


Beyond Neptune lies the Kuiper Belt where tens of thousands of icy bodies are scattered over billions of miles of space. Quaoar, named for the Tongva creation god, is one of them. It seems to fit the criteria for a dwarf planet, but it's still not on the official list.
Rosetta the Comet Chaser


Rosetta, the European Space Agency (ESA) spacecraft, traveled for ten years and billions of miles in order to rendezvous with a comet, accompany it as it moved through the inner Solar System past the Sun, and deploy a lander.
Sedna – Goddess of the Arctic


Sedna is the Inuit goddess of the sea and its creatures. She abides in the cold, dark depths of the northern seas. Her astronomical namesake is a probable dwarf planet located in the cold, dark distant reaches of the Solar System.
The Oort Cloud - Facts for Kids


Where do comets come from? The Oort Cloud is home to a trillion comets at the edge of the Solar System, nearly half way to the next star. Sometimes they get kicked out and sometimes they come to visit the inner Solar System.
Top Astronomy Stories 2012


What were the big astronomy stories of the year 2012? Here is my choice of the top ten plus a non-story. What do you think?
Top Five Dubious Astronomy Stories 2014


Have you read about the Top Ten Astronomy Stories for 2014? This article is complementary to it. Here are my choices for the top five debatable stories of the year. They were widely reported, but there isn´t really enough evidence to accept their conclusions.
Voyager 1 – Gas Giants and a Last Look Homeward


When a rare planetary alignment opened up the outer Solar System, Voyager 1 was sent forth. It observed the gas giants Jupiter and Saturn and their moons. At nearly 4 billion miles from the Sun, the probe turned and took one last picture of home before continuing its journey to the stars.
What´s in a Name


Things aren´t always what they seem. Many discoveries aren´t named for - or by - their discoverers. Halley didn´t discover Comet Halley. Kuiper said the Kuiper Belt didn´t exist. The Herschels called Uranus "the Georgian planet" after George III of England, but no one else did.
Editor's Picks Articles
Top Ten Articles
Previous Features
Site Map
Content copyright © 2018 by . All rights reserved.
This content was written by . If you wish to use this content in any manner, you need written permission.
Contact Mona Evans for details.