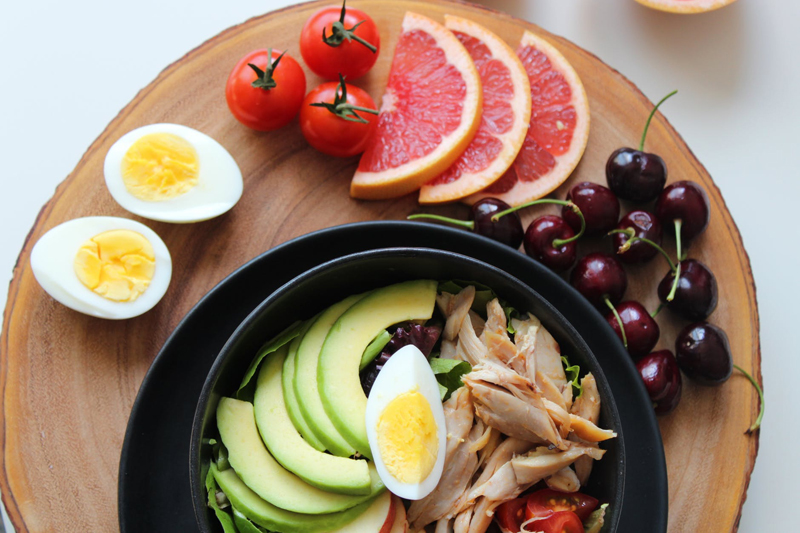 Here are recipes and descriptions of fruit and fruit based dishes.
Apple Nutrition and Recipes


An apple a day helps to keep the doctor away. Is that really true? Johnny appleseed thought so - he planted thousands of trees to provide free food to colonists.
Cranberry Almond Snack Recipe


It's always good to have healthy, tasty snack options around. This cranberry almond snack recipe is low in sugar and provides good nutrition, too!
Grapefruit Information


For many years, grapefruit was an exotic vegetable that the average person had never tried, never mind enjoyed daily. In our modern society, you can find grapefruit at most supermarkets.
Grapes, Raisins and Grape Juice


On one hand, eating grapes and raisins is certainly far better than eating candy!! At least the sugar is natural. Still, eat these in moderation if you're aiming to lose weight.
Horned Fruit - Spiky Orange Vegetable


The Horned Fruit is a spiky orange vegetable shaped object, also known as the kiwano or melon. This is primarily a decorative fruit, but some people do eat its green seed-filled insides.
How to Eat a Kumquat


Kumquats - also known as cumquats - are cute little cherry-tomato-sized citrus fruit. They taste sort of like a tangerine. Here's the secret to eating these delightful little items!
Kumquat Ice Cream Topping Recipe


Do you enjoy the orange - vanilla taste of a creamsicle? You can create the same result by creating a kumquat puree to top your low sugar ice cream, for a vitamin-C boost of dessert goodness!
Kumquat Marmalade Recipe


If you have a batch of kumquats in your fridge, it is incredibly easy to make a healthy kumquat marmalade. All you need is a microwave!
Low Sugar Sweet-Sour Sauce


There are a variety of times that I want a sweet-sour type of sauce to go with my chicken or fish. This recipe takes 10 seconds in the microwave and is very tasty!
Microwave Sugar-Free Blackberry Jam Recipe


All-natural, sugar-free jam can be a wonderful part of a healthy diet. This recipe is for a microwave, easy version of blackberry jam.
Pineapple Fruit and Juice Nutrition


Pineapple is a very intriguing item as far as low carb is concerned. Raw, its carb count - quite reasonable - but in juice form, it is extremely high in sugar!
Pluot - Plum Apricot Hybrid


If you like sweet fruit, then take a look into the pluot! This interesting creation is a hybrid of a plum and an apricot. I think they should call these things "plapricots" myself!
Raisins Nutrition and Carb Counts


Raisins are shrivelled up grapes. You´d think with grapes and wine being so healthy, that raisins would also be healthy. Raisins are chock full of sugar!
Watermelon Nutrition and Recipes


It's funny, I've always considered watermelon to be a sweet fruit that must have a ton of sugar in it. It's actually quite low in sugar, and good for you too!
Editor's Picks Articles
Top Ten Articles
Previous Features
Site Map
Follow @LisaLowCarb
Tweet
Content copyright © 2018 by . All rights reserved.
This content was written by . If you wish to use this content in any manner, you need written permission.
Contact Lisa Shea for details.