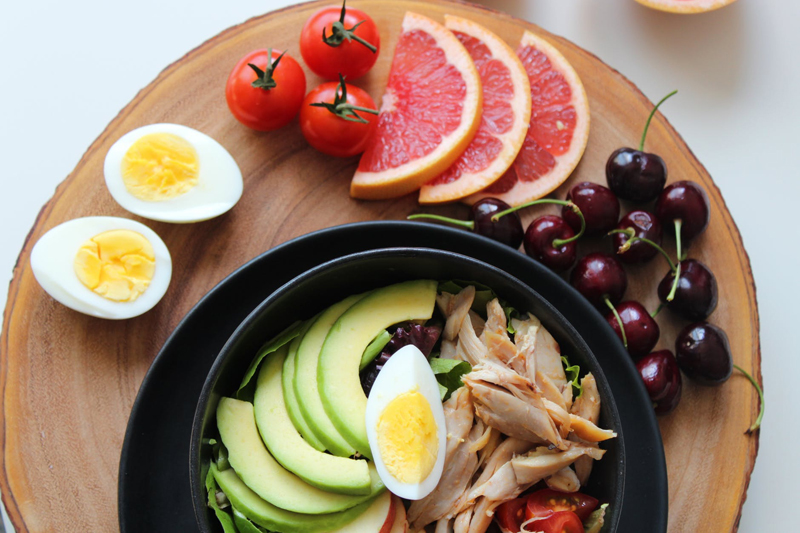 For many years, grapefruit was an exotic vegetable that the average person had never tried, never mind enjoyed daily. In our modern society, you can find grapefruit at most supermarkets.
First off, what is a grapefruit? It's not a grape :) It's an orange-sized, yellow-orange fruit that grows on small trees. It is tropical - most people feel it began its life in the Caribbean, and it was the Spanish who, back in the 1500s, found it quite tasty and began bringing it elsewhere. One of the places they planted new trees was Florida, with their settlements there. Florida is of course still famous for its grapefruits today.
Theories are that it became called a grapefruit because the fruits hang in bunches on the tree, looking a bit like grapes.
The inside of the grapefruit is very similar to an orange, although the edible part is usually orange-pink to pink in color. It is much tarter than an orange.
Grapefruit are normally eaten for breakfast for the same reason that people often drink orange juice - the citrus zest helps to wake you up, and the vitamin C is an important part of your daily nutrition. Grapefruit are relatively low in calories - about 74 calories per grapefruit. They have about 11g of carbs, minus the 2g which is fiber leaves you with 9g net carbs. This is too sweet for someone just starting out on low carb and trying to lose weight, but is fine for most people who are maintaining a healthy lifestyle.
Note that different varieties of grapefruit have different levels of natural sugars, so it can vary from 11g to 9g for a given grapefruit, depending on exactly how big it is, how ripe it is, where it grew, etc. Nature is not an exact science :)
A fad diet of the past was the 'grapefruit diet' where people would eat a ton of grapefruit and expect pounds to miraculously shed themselves. Unfortunately, science never backed up any of these claims - so while I recommend having healthy citrus as part of your healthy intake of Vitamin C, I wouldn't recommend trying to live on grapefruit! It's not a nutritionally complete item :)
Lisa Shea's Library of Low Carb Books


Related Articles
Editor's Picks Articles
Top Ten Articles
Previous Features
Site Map



Follow @LisaLowCarb
Tweet





Content copyright © 2018 by Lisa Shea. All rights reserved.
This content was written by Lisa Shea. If you wish to use this content in any manner, you need written permission. Contact Lisa Shea for details.