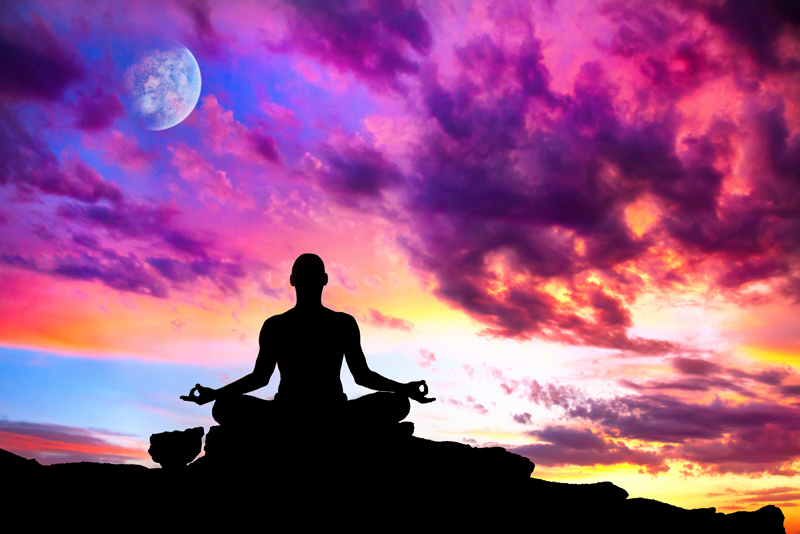 New Age Information
A Stream of Dreams


Dream Coach Leon Nacson has written a brand new book that´s touted as the "definitive" dream decoder for the 21st century.
Angel Medicine


Both a spiritual adventure story and a reference book, Angel Medicine is an exciting 3-part work about the secret healing methods of Atantis, messages from Hermes, Stonehenge, and the angels, scientific studies and case histories, and helpful charts for healing with crystals and angels.
Astrology For The Soul - The Nodes Of The Moon


Astrologer Jan Spiller shows you the key to discovering your hidden talents, deepest desires, and the ways to avoid negative influences that may distract you from achieving your true life purpose, as revealed by the Moon´s Nodes.
Charging Crystals


It is important that the crystals you use are properly charged first. This allows them to perform at their best. With experience you'll be able to feel whether or not your crystals need charging.
Colors and Numbers by Louise Hay


Louise Hay has written a fascinating book that details the importance of numbers and colors and how their vibrations can influence your life.
Crystal Therapy


Crystals and gemstones—with their gorgeous colors, prismatic points, and variety of shapes and facets—have long delighted humankind. In the book Crystal Therapy, the healing properties of these stones are highlighted.
Discover Your Spiritual Life - Illuminate Your Soul´s Path


Positive and practical, this brand new book by Elizabeth Owens offers the guidance you need to live a more spiritual, meaningful, and peaceful life by becoming a balanced observer rather than a concerned worrier.
Feng Shui In 5 Minutes


This is the first Feng Shui book I´ve come across that is simple, understandable, and universal. Find out some intriguing insights, like why it´s bad Feng Shui to have sharply sloping ceilings.
Five Magazines For Mind, Body and Spirit


Magazines make great gifts for those short on time or attention span! These are my personal favorites for nourishing mind, body and soul.
Getting In The Gap: Making Conscious Contact With God


If you´ve never used a guided meditation and don´t know where to start, this is a great book and CD to get your feet wet. The Japa meditation is simple, calming, and beneficial for mental clarity and peace.
Goddess Signs - Which One Are You?


This new book by Angelica Danton provides an original perspective on the fascinating link between Chinese astrology and Goddess spirituality.
Heal Your Body by Louise Hay


Negative thought patterns create dis-ease. Author Louise Hay should know: she experienced vaginal cancer and traced it back to her resentments at being raped and battered at 5 years of age. After 6 months of working through resentment and changing her thought patterns, she was cancer free.
Invisible Acts Of Power - Caroline Myss


Using both personal stories and those culled from over 1,200 letters that were sent to her website, Caroline Myss shares electrifying and heart-warming examples of how kindness towards others actually increases our own power and health.
Mapping Your Romantic Relationships


Synastry is the astrology of relationships. By comparing the natal charts of two people, a picture emerges as to the challenges, strengths, and potentials of the relationship.
Maria Shaw´s Star Gazer - New Age Guide For Teens


At last--a New Age "everything" guide for teens! Maria Shaw introduces teens to astrology, tarot, auras, crystals, palmistry, numerolog and more!
Numerology For Baby Names


What´s in a name? In the fascinating terms of numerology--everything! Parents can now add a touch of magic to their search for the perfect, most meaningful name with this unique guide.
Power Tarot


Power Tarot is a book that provides far more than just 100+ spreads, showing you how to read each of the 78 cards of the Tarot in different scenarios.
Secrets & Mysteries - The Glory And Pleasure Of Being A Woman


Secrets & Mysteries is a book that will give you a profound understanding of what it means to be a woman. Full of passion, mysticism, and practical information, it will tap the source of your power at the depths of your soul.
The Complete Idiot´s Guide to Spiritual Healing


Looking for an easy-to-read and easy-to-understand primer on spiritual healing and alternative healing modalities? "The Complete Idiot´s Guide To Spiritual Healing" fits the bill!
The Crystal Children By Doreen Virtue


According to author Doreen Virtue, Crystal Children are the new generation that has come to the Earth plane after the Indigo children.
The Five Love Languages by Gary Chapman


Where´s the needle on your love tank? Which love language do you speak? Find out why the love you give may not be the love that´s received.
The Fortune Tellers Club Series


The Fortune Tellers Club is a delightful series by Dotti Enderle. This series, geared towards ages 9-12, features three best friends who use divination to solve mysteries, understand relationships, and explain life experiences.
The Hidden Messages In Water


Masaru Emoto´s photographs of water crystals exposed to words such as ´stupid´ and ´thank you´, as well as classical and heavy metal music, is showing the impact of word, thought, and emotion on water, humans, and the planet itself.
The Journey Of Tunuri And The Blue Deer - A Huichol Indian Story


Blue Deer leads Tunuri on a journey where he meets Father Sun, Brother Wind, Sister Water, Mother Earth, and Grandfather Fire. Grandfather Fire assures Tunuri that he is never truly alone, even if lost.
The Little Soul and the Sun: A Children´s Parable Adapted From Conversations With God


The Little Soul and the Sun is a beautifully illustrated children´s book with a touching message that reminds us of Who We Are.
The Mystic Hours - A Daybook of Interspiritual Wisdom & Devotion


Drawing upon wisdom from all the great religions, as well as insights from contemporary authors and mystics, The Mystic Hours is an interspiritual devotional for every day of the year. Author Wayne Teasdale died October 2004--one month before hs new book (this one) was released.
The Wisdom Well: Dip Into Your Subconscious To Foretell Your Future


This luxurious book and accompanying 36-card deck shows you how to use Jungian archetypes to understand your past, navigate your present, and gain insight into your future.
This Book Changed My Life!


Do you have a book that started you off on your spiritual journey? Do you remember that first 'Aha!' moment when something you read fell into place for you, a moment of awakening?
Three Sides of You - Unlocking The Way You Think, Work, and Love


Personality system that is very insightful and accurate. The Philosopher and Healer Styles correlate highly with Indigo and Crystal auras.
Trust Your Vibes - Secret Tools For Six-Sensory Living


In Trust Your Vibes spiritual teacher and psychic Sonia Choquette reveals the secrets you need to awaken, and follow, your intuitive voice. In fact, she believes its urgent for humanity to begin to awaken to their sixth sense.
What Color is Your Aura?


Dr. Barbara Bowers has written a fascinating book about the 14 auric colors of humanity and their corresponding personality patterns.
Editor's Picks Articles
Top Ten Articles
Previous Features
Site Map
Content copyright © 2018 by . All rights reserved.
This content was written by . If you wish to use this content in any manner, you need written permission.
Contact Deanna Leigh Joseph for details.