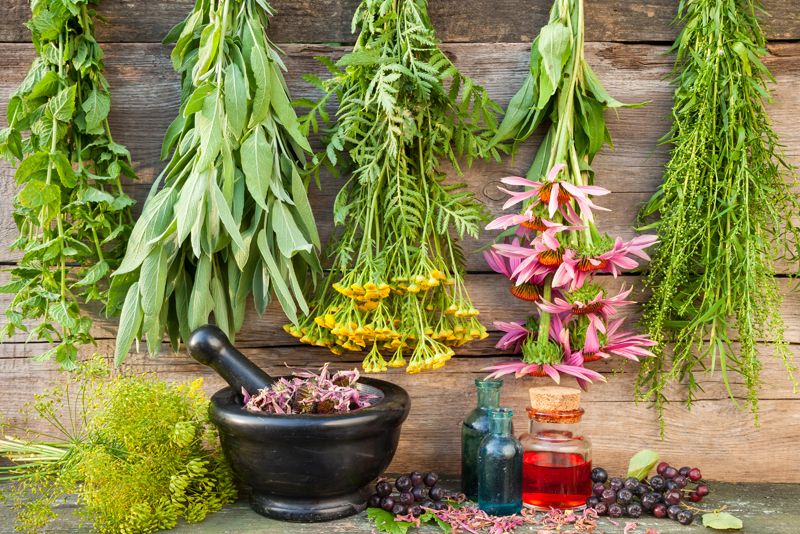 Did you know that Comfrey was known in medieval times as Knitbone – indicating its healing properties? It has been shown to heal fractures with amazing progress. You can add it to Olive Oil to make a salve to use to relieve pain, reduce bruises, stop insect bites and help with inflammation of Arthritis! *Note that comfrey should only be used externally and not for more than ten consecutive days in a row.

Comfrey is also great as a fertilizer for your plants and in the compost bin but be warned of the pungent smell. It is best diluted; one part comfrey and three parts water to prevent any damage to the plants roots.

Here are some other fascinating facts:

• Comfrey comes from the Latin word for "grow together".
• Early uses were for healing wounds and mending broken bones.
• It was used by Greeks and Romans to stop heavy bleeding and treat bronchial issues.
• Comfrey poultices were made for external wounds.
• Comfrey leaves are great for mosquito bites where itching is beyond relief.
• It has been cultivated since 400 BC as a healing herb.
• It is still used as a topical ointment to heal broken bones, sprains and swelling.
• This herb also goes by boneset, bruisewort and knitbone because of it's amazing healing properties!

This herb should be used carefully and anyone with medical conditions, pregnant or children should seek the advice of their doctor before using.

Comfrey grows well in organic soil but can become evasive, so be careful where you plant it if you don't want it to completely take over your garden. But it is a wonderful herb and no garden should be without it!

Please always do your research and consult with your physician, naturopath, or health care provider before taking any home remedies or supplements or following any treatment suggested on this page. Only your health care provider, personal physician, or naturopath can provide you with advice on what is safe and effective for your unique needs or to diagnose your particular medical issue.

You Should Also Read:
BellaOnline's Herbs Forum


Related Articles
Editor's Picks Articles
Top Ten Articles
Previous Features
Site Map





Content copyright © 2023 by Bettina Thomas-Smith. All rights reserved.
This content was written by Bettina Thomas-Smith. If you wish to use this content in any manner, you need written permission. Contact Bettina Thomas-Smith for details.