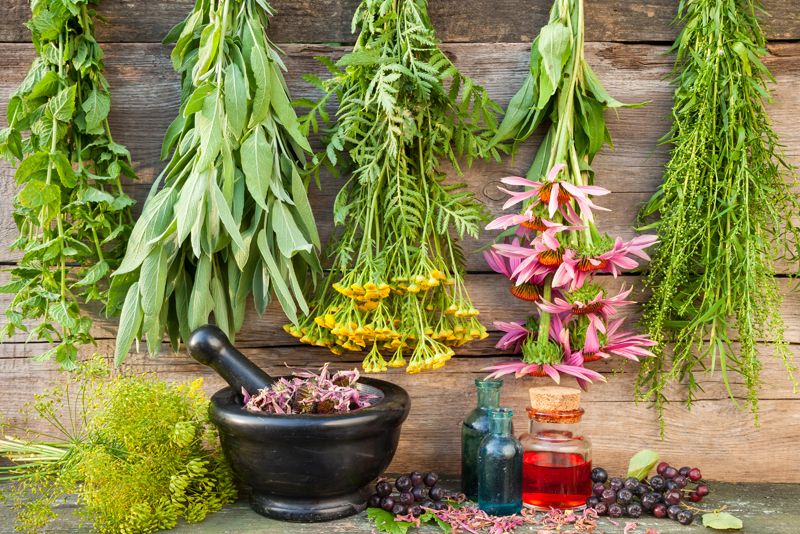 As soon as the weather warms up, the grills, barbeques and pits are fired up…it's time to BBQ! Yippeee!! There is nothing like the salivating scent of something being cooked outside on the grill. I know, most of us carnivores adore barbequed/grilled steak, chicken, ribs and even pizza, but herbivores can enjoy their veggies on the grill too! It is just a matter of getting that right seasoning on your food.

That is where die-hard pit masters will go down with the "BBQ" if their prized seasoning is stolen or found out. While most of us won't go that far, we all like to think we have that "special" ingredient that makes our ribs or wings stand out from the rest.

So next time you pull out that sirloin, filet minion, ribs, wings or chicken, or a die-for pulled pork sandwich, have some fun and see what combination of herbs and spices you can add to make your dish something worth eating and boasting about! For your next outdoor cooking recipe, try out the following:

Grilled Beef Roast with Herbal Rub - Serves 8

• 2 ½ tsp salt
• 1 ¼ tsp garlic salt
• ½ tsp of celery salt
• ¼ tsp of black pepper & onion powder
• ¼ tsp each of paprika, sage, rosemary, dill

1. In a bowl, mix together all the dry herbs and spices above.
2. Lightly moisten the roast with water, rub the herb and spice mixture over it, coating it thoroughly. Cover with plastic wrap to lock in the seasoning. For best results, refrigerate for a minimum of 2 hours and up to 24 hours for more intense flavour.
3. Preheat an outdoor grill for high heat and lightly oil grate.
4. Sear the roast on all sides while on hot heat, then remove and turn grill down to medium low.
5. Return the roast to the grill, and cook, turning occasionally, until the desired degree of doneness has been reached, about 1 1/2 hours for medium-well and up to 4 hours if more well done is required. Remove from the grill and cover with aluminum foil. Allow to rest for 10 minutes before carving across the grain.
6. Best tip for grilling or smoking is low and sloooooow!Yummy!

Al l Purpose Rub

4 teaspoons each of fresh rosemary and thyme
4 teaspoons each of minced onion and garlic
1/4 cup white wine Worcestershire sauce
2 teaspoons coarse kosher salt
1/2 teaspoon ground black pepper
1/4 cup olive oil

In a blender or food processor mix all above ingredients and pulse until well blended. Cover, and chill in the refrigerator until ready to use. This is great for all meats so use your imagination!

Please always do your research and consult with your physician, naturopath, or health care provider before taking any home remedies or supplements or following any treatment suggested on this page. Only your health care provider, personal physician, or naturopath can provide you with advice on what is safe and effective for your unique needs or to diagnose your particular medical issue.


Related Articles
Editor's Picks Articles
Top Ten Articles
Previous Features
Site Map





Content copyright © 2023 by Bettina Thomas-Smith. All rights reserved.
This content was written by Bettina Thomas-Smith. If you wish to use this content in any manner, you need written permission. Contact Bettina Thomas-Smith for details.