Traumatic Birth and Motherhood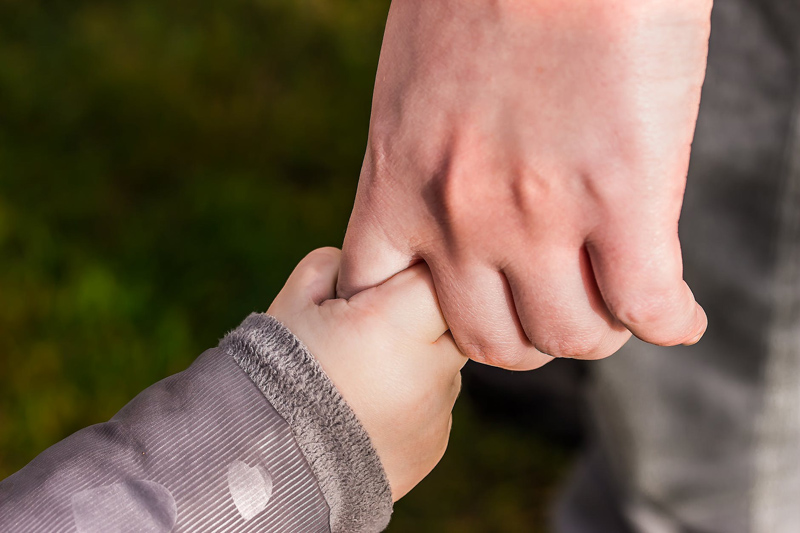 When I was pregnant with my daughter, I took childbirth education classes in the hope that I would give my baby the best possible start in life, as well as having a less painful labor and easier delivery. Our group met every week for ten weeks, a great investment of time and energy for what I expected to take less than twelve hours of activity. The last two weeks of meetings were scheduled after all our due dates, but my daughter had her own timetable and I arrived at those meetings the only one without a newborn.
Thinking back, I could not be more grateful for the information and advice those childbirth educators shared with us all, and especially for the words of comfort they had for the two women whose stories were dramatically different due to mildly traumatic births via C-Section. Although it is foolish to describe any trauma as mild, I believe that is almost an appropriate term in these cases because each woman had shared a birth plan with their OB/Gyn during the late weeks of pregnancy, and in that way exercised some control over the decisions that were made.
Childbirth was not what any of the first time moms expected, and few of the mothers in those last two meetings described near to what they had previously considered a 'perfect' birth. There was a mild stigma in each of our minds about having a C-section or medically complicated birth. The second most important advice offered after creating a birth plan was to give ourselves permission to experience what we would have considered a 'perfect' birthing experience.
Our CEA instructors explained that within a few weeks of bringing our baby home, each mom could relax in a calm, quiet room with the newborn resting on her chest and tummy, and imagine an easy labor and painless childbirth, followed by a calm and private welcoming cuddle with the baby. This second birth experience would be a treasured memory to bring comfort and peace to what was otherwise a traumatic situation for all concerned.
When my daughter decided to arrive, I skipped all the pre-labor contractions, and woke up an hour after falling asleep thinking I had been hit by a truck. The breathing exercises for those first expected hours of labor were not helpful. I was acutely aware that if this was the mild discomfort of the first few hours that I had read about, I would be in real trouble for the two or three hours immediately before birth.
I wanted medication immediately, even the mild tranquilizer that the childbirth educator explained really did nothing anyway. My transformation was from a woman intent on totally natural childbirth to a newly aware self-advocate calling out that no one else had the right to make decisions about medication for me, and no drug on offer was to be denied. This happened on the twenty minute ride to the hospital and was all that kept me sane at that time.
When we arrived at the emergency room, a wonderful, experienced and sympathetic nurse announced that my baby was ready to be born and I needed to be taken to a birthing room immediately. Although I had toured the hospital and knew I could request the gorgeous hotel style birthing room (noted in the birthing plan in my overnight bag), I was relieved when I was wheeled into the room closest to the elevator.
My daughter arrived in less than three hours from the first contraction that woke me up. There was no time for my OB/Gyn to get to the hospital, and I am grateful that the midwife associated with his office decided she did not have time to brush her teeth. The doctor in training who was available looked like a teenager, and was holding a huge needle in front of him that I told him was *NOT* in my birth plan.
In all the books and articles I had read, women were warned not to push too hard or too long, but I had also been warned that sometimes women were admonished not to push to give medical professionals more time to arrive and get ready. They were monitoring my baby's heartbeat and I noticed a change. I think it was the doctor in training who huddled with nurses in the corner of the room 'this baby is not going to make it.' The midwife arrived, I had a contraction, and I pushed until my daughter was born. Then her head was on my shoulder and they put a warmed blanket over both of us. I never knew what joy or love was until that moment.
Other women who have had what they refer to as precipitous birth have probably described the physical trauma involved in the hours following the actual birth. It was necessary for me to be in the hospital for five days. A few of the many decisions that were made during labor and delivery and in my immediate care afterwards were not in my best interests, and were done without consulting me. Those were as traumatic as the the events and injury that could not be avoided, and I realized why our childbirth educators were so motivated to address women's issues and choices for childbirth.
I believe I was saved from serious post traumatic stress complications because I had a birth plan that gave me a sense of control, my daughter roomed in with me, and I did take the time to imagine and create an image of the birth experience my daughter deserved, when we had been home a week or two.
Two years later, my son was delivered by emergency C-Section within three hours of my first contraction, and was diagnosed with Down syndrome immediately, although I was not told for a few hours. My OB/Gyn and his nurse each had sons with Down syndrome, 16 and 4 years old. But that is another story.
The general public and medical professionals may be unaware of the short term effects, long term stress and more importantly, the PTSD symptoms that women experience after traumatic birth. Women may feel too embarrassed or humiliated to talk about a traumatic birth experience, or may not be able to keep from talking about it. The isolation mothers of newborns feel when giving 24 hour care to their babies may restrict their attempts to reach out to others who understand and have effective options to recommend.
Severe postpartum depression may complicate diagnosis and delay treatment of post traumatic stress. I believe it is crucial for women in their baby's first year to be in contact with knowledgeable professionals and reliable organizations dedicated to support and understanding of the effects of traumatic birth on women and families.
Find more information through The Birth Trauma Association and groups affiliated with top rated hospitals and childbirth education organizations.
Browse at your public library, local bookstore or online retailer for books about
Childbirth Education
or
Traumatic Childbirth
.
6 Healing Steps to Process a Traumatic Birth
https://www.mothering.com/articles/6-healing-steps-process-traumatic-birth/
How to cope after a traumatic birth
https://www.realparenting.co.uk/wordpress/03/07/how-to-cope-after-a-traumatic-birth/
6 Lessons I Learned in the NICU
https://www.mothering.com/articles/6-lessons-learned-nicu/
Medically Complex Pregnancies and Early Breastfeeding Behaviors: A Retrospective Analysis https://ow.ly/AmTtu
https://www.plosone.org/article/info%3Adoi%2F10.1371%2Fjournal.pone.0104820
Post Traumatic Stress Disorder a Concern for Parents of Premature Babies, NICU Stays
https://www.pregnancy.org/article/ptsd-concern-for-parents-of-premature-babies
Warrior Mum and Learning Disability Nurse - Sandy's Journey
https://michelledaly.blogspot.co.uk/2013/12/warrior-mum-and-learning-disability.html
Deaf couple angry with hospital over lack of interpreter during and after birth of son
https://www.theguardian.com/society/2014/jan/19/deaf-couple-lack-interpreter-birth-university-college-hospital-london
You Should Also Read:
Mental Wellness in Pregnancy and Motherhood
Advocating in Multicultural Communities
New Parent Information on Down Syndrome


Related Articles
Editor's Picks Articles
Top Ten Articles
Previous Features
Site Map



Follow @DownSynAdvocacy
Tweet





Content copyright © 2022 by Pamela Wilson. All rights reserved.
This content was written by Pamela Wilson. If you wish to use this content in any manner, you need written permission. Contact Pamela Wilson for details.