Advocating in Multicultural Communities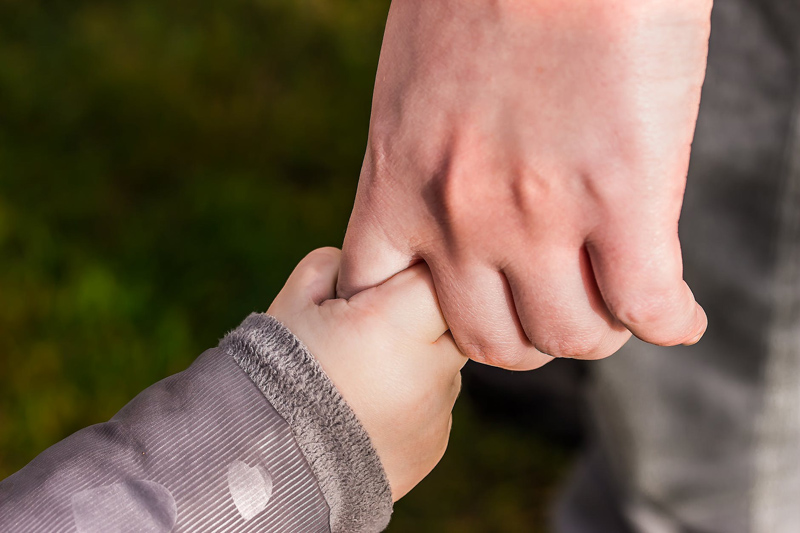 Children with disabilities, chronic health conditions, or developmental delays are born into families of every cultural and ethnic background. We are not serving our children's best interests when our local parent groups, advocacy organizations or district wide school meeting audiences do not reflect the diversity of our communities. It is not uncommon for our own nuclear and extended families to include more diversity than is recognized by local parent groups.
Ethnic outreach and inclusive practices go beyond sending out information and meeting notices to newspapers and organizations that serve individual multicultural groups. Advocates representing 'minority' families may be more effective in building working relationships within communities than long-established monocultural organizations, due in part to the practical realities of recognizing historical obstacles that established groups ignore. Bi-racial parents and other families with mixed race children, and families with LGBT parents also have experienced prejudice, cultural incompetence, and subtle micro-aggressive interactions from medical and education professionals, from neighbors and extended family. Deaf parents of children with intellectual disabilities, chronic health conditions, or other special needs may never be considered as a cultural group to be invited to group meetings, advocacy events or celebrations.
Advocates in essentially monocultural organizations may already make regular efforts to include multiple representatives of diverse individuals; as well as including fathers, GLBT parents, grandparents and siblings in child-centered events. It is not uncommon for them to have invited male speakers; offer childcare and age appropriate entertainment; have targeted topics and presenters from multicultural organizations; or to plan social get togethers with panels and organizations that offer services to specific cultural communities. Parents with physical disabilities raising children with intellectual disabilities may be excluded due to inaccessible venues, lack of sign language interpreters, or invisibility to mainstream parents of children with disabilities.
We need many voices raised in advocacy for our sons and daughters who have special needs, as well as their nuclear and extended families. Reaching out to families who have not participated in the regularly scheduled activities of our advocacy groups has the potential of moving opportunities forward for all our children. Very often, families have more experiencing in caregiving for relatives with disability or aging issues and are familiar with the challenges of finding community support without the expectations of white privilege. It is a betrayal to recruit diversity representatives only to secure funding for overall programs. Providing a point of access to information and support for all ethnic, cultural or otherwise diverse communities is a natural extension of our general advocacy for families and brings in wonderful resources for those who are already active.
Many organizations and advocacy groups serve the diversity of their communities well by providing ethnic outreach, information in several languages, translators, multilingual staff and volunteers. They have already found that the benefits far surpass the effort to introduce and welcome those who have not traditionally been included in community organizations.
Families from multicultural backgrounds often have the same questions and concerns as everyone else in an established advocacy group, with some additional concerns that may be specific to the culture or family. A frequent question from bilingual parents is whether children with developmental disabilities like Down syndrome can learn two or more languages; how best to teach them both languages; and how this might affect their general acquistion of language and ability to communicate. Looking into such questions is delightful and interesting.
Thank you for your interest in including families from multicultural backgrounds in predominantly monocultural organizations - the more inclusive we are in advocacy, the more inclusive our communities will be for all our sons and daughters.
Browse at your local bookstore, public library or online retailer for books like:
or, Mental Wellness in Teens and Adults with Down Syndrome - A Guide to Emotional and Behavioral Strengths and Challenges
Ten Lessons Learned from Organizing Diversity-Focused Events
https://modelviewculture.com/pieces/ten-lessons-learned-from-organizing-diversity-focused-events
French Immersion for the Student with Down Syndrome: The Why. https://www.kristaewert.com/2014/02/french-immersion-for-student-with-down.html
Let's find the missing 'family-centred' pieces
How important understanding a family's culture, makeup and finances is to providing good care
https://bloom-parentingkidswithdisabilities.blogspot.ca/2013/12/lets-find-missing-family-centred-pieces.html
On Passing for White and Coming Out as Biracial
https://medium.com/human-parts/c25d6ae8f2af
Doing Social Justice: Thoughts on Ableist Language and Why It Matters
- Rachel Cohen-Rottenberg
https://www.disabilityandrepresentation.com/2013/09/14/ableist-language/
Down Syndrome in the 21st Century https://www.youtube.com/watch?v=I13KxRYqoo0&feature=youtu.be
Featuring the wonderful abilities and potential of people with Down syndrome from infancy to adulthood.
San Carlos Park woman with Down syndrome child receives social media award
https://tinyurl.com/8s3gd3z -
Eliana Tardio runs multiple blogs discussing the the challenges and triumphs while raising her two young children with Down Syndrome
https://www.naplesnews.com/news/2012/sep/10/san-carlos-park-woman-down-syndrome-child-blog/
We Speak Different Languages
https://tinyurl.com/79n6ebm
Am I Not My Brother's Keeper?
Siblings are not considered family under the Family and Medical Leave Act, the major law that protects employees who take time off work to care for sick relatives.
https://www.theatlantic.com/business/archive/2014/11/am-i-not-my-brothers-keeper/382354/?single_page=true
The politics of black hair
https://www.newstatesman.com/media/2014/01/politics-black-hair
Riverbend Down Syndrome Group
Language and Communication page
https://www.riverbendds.org/bilingualds.html
Parent Advocacy for Educational Rights
PACER Center Multicultural Resources
PACER Center Multicultural and/or Translated Resources
- African-American, Hmong, Laotian, Spanish, Somali, Southeast Asian
Parent Advocacy for Educational Rights
PACER Center Translated Resources
Recursos en español
Cov ntaub ntawv hais ua lus Hmoob
qoraalada ku daabacan afka soomaaliga
Bilingual Therapies Speech Language Pathology Spanish
National Indian Health Board
Tribal Summit For American Indian/Alaska Native Young Adults (Ages 14-30) with Disabilities
https://www.nihb.org
Bilingual Children with Down Syndrome
https://www.bellaonline.com/articles/art51927.asp
Dutch Multicultural Pages - Down Syndroome
https://www.downsyndroom.nl
Yahoo group discussion
of children with Down syndrome learning multiple languages
https://www.riverbendds.org/bilingualds.html
Down Syndrome Educational Trust articles on
bilingualism at down-syndrome.net
including
periodicals about bilingual children with Down syndrome
https://www.riverbendds.org/bilingualds.html
Down Syndrome and Bilingualism -
Down Syndrome Association Malta
https://www.riverbendds.org/bilingualds.html
The Language Abilities of
Bilingual Children With Down Syndrome
- American Journal of Speech-Language Pathology
https://www.riverbendds.org/index.htm
Multicultural Disability Advocacy Association of New South Wales
(MDAA) for people from a non-English speaking background , their families and carers. Find information about MDAA in Arabic, Chinese, Croatian, Farsi, Hindi, Korean,Maltese, Serian, Spanish, Turkish, Vietnamese languages
Coming Out as Biracial
https://medium.com/human-parts/c25d6ae8f2af
Down Syndrome Association of Nigeria
https://www.dsa-nigeria.org/
Down Syndrome Association of New South Wales:
World Down Syndrome Day around the world - links
https://www.dsansw.org.au/events/WorldDownSyndromeDay.html
Articles in English, Vietnamese, Chinese, Arabic:
Makaton Signing for Children with Down Syndrome
Aging and Its Consequences for People with Down Syndrome
Guidelines for Parents of Children with Down Syndrome - Vietnamese
AN INTRODUCTION TO KEY SIGN - Arabic
flyer on classes offered by Down Syndrome New South Wales and Koorana
HEALTH OF CHILDREN WITH DOWN SYNDROME - Vietnamese
flyer on class offered by Down Syndrome New South Wales and Vietnamese Parents of Disabled Children Support Group in NSW
Writing with Symbols 2000
English, Welsh, French, German, Dutch, Spanish, Portugese, Brazilian, Italian, Finnish, Norwegian, Turkish, Hebrew
Writing with Symbols 2000 Spanish
Escribir con Símbolos
Deaf couple angry with hospital over lack of interpreter during and after birth of son
https://www.theguardian.com/society/2014/jan/19/deaf-couple-lack-interpreter-birth-university-college-hospital-london
PBS and PTA Look at the Pressures on Parents Raising the Next Generation of Kids
Early Childhood Learning, Extracurricular Activities, New Media Technologies
Us and Them - by Mayer Shevin
https://shevin.org/articles-usthem.html
Diversity World
https://www.diversityworld.com
NDSS: Everyone Counts: Teaching Acceptance & Inclusion - K-6
Us and Them - by Mayer Shevin
https://shevin.org/articles-usthem.html
Diversity World
https://www.diversityworld.com
NFPA Emergency Evacuation Planning Guide for People with Disabilities
https://www.nfpa.org/evacuationguide
The National Fire Protection Association (NFPA) developed this free guide as a resource for creating an all-inclusive evacuation plan that considers everyone's needs for evacuation, including the needs of people with disabilities.
Please share this with local mayors, fire and police chiefs, and school district directors.
Don't Make Me Rip Those Chicken Feathers Off You by Dana Lone Hill
" ... To excuse the fact that you are mocking and making fun of every woman I have ever looked up to in my life is total disrespect. ... The Native women in my life, related or not- friends and relatives- are artists, writers, doctors, lawyers, tribal workers, counselors, tribal chairpersons, directors, photographers, blue collar workers, mothers, sisters; and we are proud of being Native.
Don't even try to take away everything we represent with your idea of who we are with a few chicken feathers. ..."
https://lastrealindians.com/dont-make-me-rip-those-chicken-feathers-off-you/
History of ADAPT's founder Wade Blank
https://www.tripil.com/main/newsviews/phil/wblankhistory
You Should Also Read:
Bienvenidos Bebes con Sindrome de Down
Accueillir les bébé trisomiques
Bilingual Children with Down Syndrome


Related Articles
Editor's Picks Articles
Top Ten Articles
Previous Features
Site Map



Follow @DownSynAdvocacy
Tweet





Content copyright © 2023 by Pamela Wilson. All rights reserved.
This content was written by Pamela Wilson. If you wish to use this content in any manner, you need written permission. Contact Pamela Wilson for details.