Advocate Moms and Quarterback Amnesia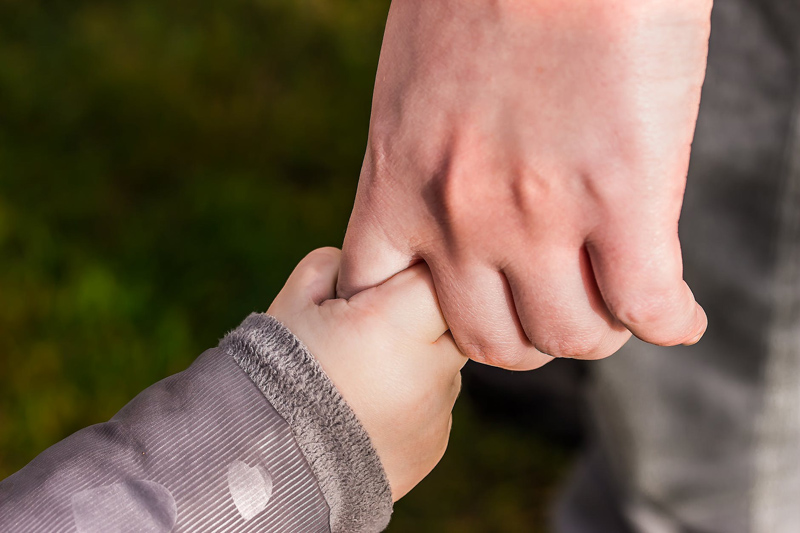 While every mother faces a steep learning curve with each child who makes a family, there are significant differences in the support and opportunities that are in place for 'mainstream' children and those that should also naturally be available to a child with a disability, developmental delay, or chronic health condition. Our first loyalty is to the child and not the diagnosis.
Moms of children diagnosed in early childhood have learned that they were already whole people, unique and amazing, the first day they were born. A diagnosis at birth can get in the way of congratulations and joy for the new mother and may delay the welcome that her son or daughter deserves from the community. We often look back to the days after diagnosis with regret, disappointed that they allowed ourselves to be misled by a medical model of human diversity.
Like the best quarterbacks in a football league, mothers of children with disabilities develop an aptitude for amnesia, turning their focus away from what does not need to be remembered; moving on from setbacks with a will to achieve the goals that result in outcomes that will provide the very best opportunities for our children. We may have to start from zero more often, but we roll forward just as fast with forward momentum no matter how often we have to forget we were stopped.
With very few exceptions, parents of children with disabilities have little or no experience growing up with the same diagnosis that complicates the development or health of their sons and daughters, or awareness of the challenges they will face growing up due to ableist prejudice and ignorance. Most of us learn best from our own experiences and studying the strategies of parents we admire. Like most inventors, we have a better chance for success when we approach problems with a variety of ideas, including novel thinking that applies only to our own child's interests and talents.
Raising awareness about a specific disability is a small we to advocate for our sons and daughters, because a diagnosis is only a small part of the identity they bring to the world. There is at least as much diversity among people with the same diagnosis as in the general population, and we contribute to unhealthy stereotyping when the focus of our advocacy is on the disability rather than the individual. It can be a challenge to support advocacy organizations that exclude people with disabilities from their boards or staff and do not consider cross-disability or multicultural access. Our children should not be 'cash cows' or our tickets to privileged or paid status, any more than their siblings should be trophy children who exist only to make us look like successful parents. Aside from the obvious conflict of interest, it puts too much pressure on our children to fit into a role that leaves no room for them to be, or to dream of a much better life.
Fortunately, most moms are too busy and short on time to make those mistakes. The greatest difficulty most of us face is probably in overcoming the shame or paralysis that overwhelms us when we are offered choices that are inappropriate for our child, and find no alternative; or when we make mistakes through our own lack of awareness and experience, and just plain bad luck.
Other people may burden us with their 20-20 hindsight and Monday morning quarterbacking, but we are often our own worst enemies when something has gone sideways. The very best strategy we can develop is serial amnesia about any little thing that stops us in our tracks, partnered with a very good memory for what has worked in the past to get us up and moving forward again. What we might be looking for in a support group is not just a well-funded awareness campaign, but individuals who will fortify the amnesia with their own observations and memory of what we do right.
Browse at your public library, local bookstore, or online retailer for books like:
Gifts: Mothers Reflect on How Children with Down Syndrome Enrich Their Lives
or
No Pity: People with Disabilities Forging a New Civil Rights Movement
.
After imperfection, Seahawks' Russell Wilson produces a perfect response
https://seattletimes.com/html/larrystone/2022187456_stone04xml.html
Oyo Russell Wilson Lego Compatible Seahawks Mini Figure
https://tinyurl.com/ktzuby7
NFL Seattle Seahawks Endzone Lego Compatible Toy Set
https://tinyurl.com/mneyqm8
For New Autism Parents: On Gratitude
https://www.squidalicious.com/2012/07/for-new-autism-parents-on-gratitude.html
21+21+21=?
#abledpeoplesay awful things sometimes
https://utterlyunpublishedauthorsdaughter.blogspot.com/2014/01/abledpeoplesay-awful-things-sometimes.html
Revolutionary Support
https://davehingsburger.blogspot.com/2014/01/revolutionary-support.html
Autism - or Something Like It
Why I Hate 'Welcome to Holland'
https://autismorsomethinglikeit.blogspot.ca/2014/01/why-i-hate-welcome-to-holland.html?m=1
You Should Also Read:
Fundraising and Advocacy
Starting a Parent Support Group
Advocating in Multicultural Communities


Related Articles
Editor's Picks Articles
Top Ten Articles
Previous Features
Site Map



Follow @DownSynAdvocacy
Tweet





Content copyright © 2022 by Pamela Wilson. All rights reserved.
This content was written by Pamela Wilson. If you wish to use this content in any manner, you need written permission. Contact Pamela Wilson for details.