Mental Wellness in Pregnancy and Motherhood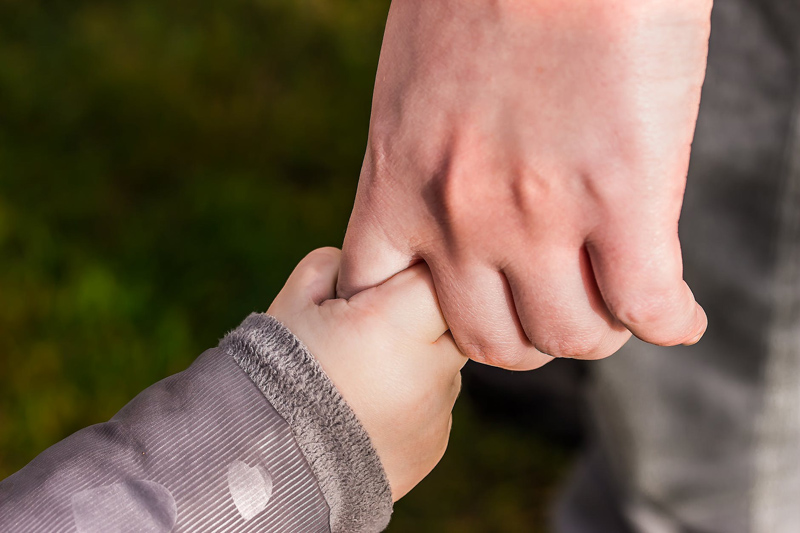 Pregnant women and new mothers are amazingly resilient, especially with a prenatal diagnosis of medical challenges and when adjusting to news of a possible birth injury, childhood disability or developmental delay. Mothers maintaining mental wellness in the face of adversity is probably why our species has survived and evolved.
That being said, women do suffer a high degree of stress, anxiety, grief and what may be traumatizing fear when considering or dealing with news that their darling and dearly loved son or daughter will face immediate or ongoing challenges, a restricted life, or serious illness.
A child's diagnosis can cause an immediate sense of isolation even in her extended family and among her closest friends. Fathers and grandparents may be dealing with their own stress reactions and often are once removed from the professional advice and information shared with mothers. Friends may not know what to say, or may believe that their unwanted advice, prejudice and misinformation are required and accurate.
Symptoms of depression, traumatic stress, anxiety and serious mental health issues should not be ignored in any pregnant woman or new mother. Women may experience postpartum depression to a severe degree following a 'perfect' pregnancy, labor and delivery of a typical charming baby.
It has been recently reported that the higher risk of anxiety and depression in women who have experienced a miscarriage or stillbirth during and years after a later pregnancy that results in a healthy baby. Maternal anxiety and depression has long been predicted where there is a family history of depression, stressful life events or a lack of social support, but findings of long term mental health issues following miscarriage seems to be a complete surprise. Some mothers describe reactions to their infant's diagnosis as grief at losing the baby they expected.
Women are likely to put a brave face on to help others deal with adverse situations, and to protect their children from neglect or lack of attention. There is such a diversity in personalities, perspectives and experience among women that it is difficult to understand an individual's feelings or reactions while she is dealing with a crisis or ongoing struggle unless she mentions or explains them.
Regular life is stressful enough for moms of mainstream children to make friendship and social escapes crucial to their mental wellness. Every woman raising children appreciates a kindred spirit or a kind word from another who does not make a value judgement about their feelings or parenting decisions. Most mothers are well aware of mistakes or unfortunate decisions they make and many have a hard time letting go of guilt over the small things without an encouraging comment from a true friend.
Mothers of children with disabilities, developmental delays, chronic health conditions or other challenges have the same need for social inclusion among their mainstream peers and a support network that includes families of other children with special needs. Mainstream friends and family are also helpful for information, resources, and the empathetic listening ear that help rescue mothers coping with an adverse diagnosis, awful remark, or the occasional Very Hard Day.
Magazine articles and books often feature titles that push the expectation that women maintain their regular lives during pregnancy and 'snap back' immediately after childbirth for the convenience of everyone else. Those that explore a darker sense of humor, occasional lapses in Perfect Mental Health, or outright complaints can be a breath of fresh air for moms who have little idea how other mothers struggle.
Organizations in your community may sponsor weekly or monthly support meetings for new moms and mothers of young children where women who have children with special needs are included so every mom can recognize how much more alike they and their children are than they are different from their mainstream peers.
Pregnant women and mothers of young children with disabilities may be models of resilience and strength, but still endure cycles of anxiety, depression or sadness when their children miss milestones or cannot participate in family or community traditions due to disability or illness. Described in more detail in the last century as Olshansky's Chronic Sorrow and explained in Boss's Concept of Ambiguous Loss, this cycle is often eased or eliminated with community support, opportunities and inclusion for the child and family.
Women need positive friendships to compare with what can be only be described as the toxic relationships that develop when women compete to have the most complete series of images of perfection that will never reflect real life or authentic character. Mothers of children with disabilities and their mainstream peers have common bonds and their friendships benefit everyone involved. We don't need to pretend that this is just a dress rehearsal for life. We each deserve to enjoy it now, and also to be in good company to complain about it.
Browse at your public library, local bookstore or online retailer for books about
Childbirth Education
or
support for pregnant women and mothers
6 Lessons I Learned in the NICU
https://www.mothering.com/articles/6-lessons-learned-nicu/
Medically Complex Pregnancies and Early Breastfeeding Behaviors: A Retrospective Analysis https://ow.ly/AmTtu
https://www.plosone.org/article/info%3Adoi%2F10.1371%2Fjournal.pone.0104820
Amanda Edwards via Eliana Tardio
Eight Things Every Mother Should Know About Mental Health
https://buff.ly/1m57JaV
Mental health problems after miscarriage continue
https://www.nursinginpractice.com/article/24610/Mental_health_problems_after_miscarriage_continue
Postpartum Progress: Mother's Day Rally for Moms' Mental Health
https://postpartumprogress.com/welcome-to-the-4th-annual-mothers-day-rally-for-moms-mental-health
Is Ryan Gosling talking to you?
Hey Girl - The only R-word you'll hear me use is "Relax."
https://www.extremeparenthood.com/2012/03/special-needs-ryan-gosling-week-5.html
Every mom should have a pair of
Wonder Woman socks
!
https://tinyurl.com/SprHeroSox
You Should Also Read:
Traumatic Birth and Motherhood
Perceptions of New Mothers, Newly Diagnosed Babies
Mothering Babies with Special Needs


Related Articles
Editor's Picks Articles
Top Ten Articles
Previous Features
Site Map



Follow @DownSynAdvocacy
Tweet





Content copyright © 2022 by Pamela Wilson. All rights reserved.
This content was written by Pamela Wilson. If you wish to use this content in any manner, you need written permission. Contact Pamela Wilson for details.