Power Struggles and Self-Care Skills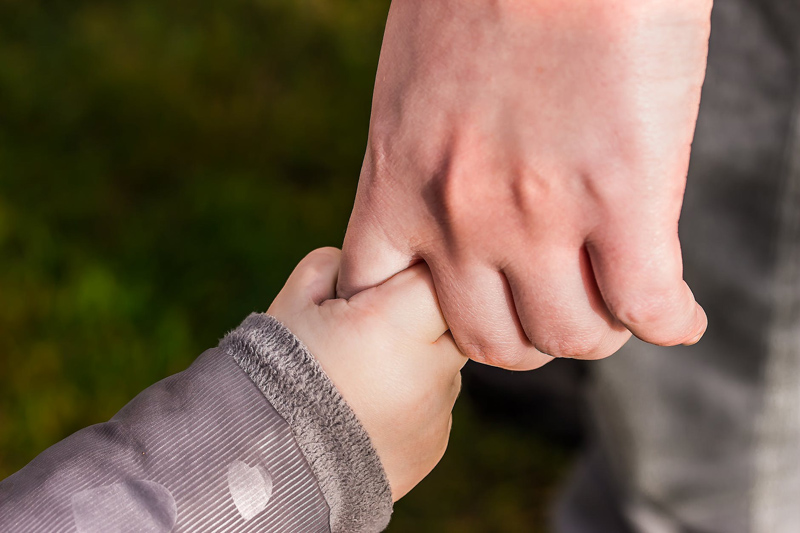 The combination of a will for self-determination and the security of a worthy parent adversary who has a child's best interests at heart give our sons and daughters plenty of opportunities to assert their own opinions and desires from infancy onward. Delays in speech development, language and clarity may cause greater frustration for both child and parent, so communication alternatives are important options, but most children with disabilities have ways to express disagreement and defiance while still non-verbal.
I felt that it was important for my son to be able to have the power of saying no as he was growing up so he was not controlled or victimized by the endless and often petty authority figures in his life. It was rarely pleasant and often inconvenient for me to support or tolerate my son's power to refuse but it was a high enough priority so he could learn how to do it with the fewest and least inconvenient 'natural consequences' for him and me.
Teaching a child that he or she has options, and respecting their preferences while being firm about safety and health issues, can be a challenging balancing act for all parents. Despite our best intentions, in some situations, we will be less than perfect most of the time. Engaging in power struggles over every necessary task can be exhausting for children and mothers. Fortunately, these issues arise in every family, and strategies that ease stressful situations and interactions have already been developed for our children's mainstream peers and their parents.
Young children with physical challenges and developmental delays my have fewer opportunities to express their preferences or tend to their own self-care needs because there is not enough time in their busy schedules for them to make those decisions or practice the skills. I distinctly recall the energy consumed getting a reluctant two year old into his clothes so we could drive half an hour to his therapy appointment where his patient O.T. would spend 40 minutes giving him practice getting his own clothes off and on. Another day I would rush to feed him before his CDS appointment and observe for a half an hour as his speech therapist let him practice feeding himself and calmly teaching him words and signs he could use at mealtime. On days without appointments, we had that kind of relationship at home.
It did seem as though dressing, eating and potty training were the three greatest struggles we had on school or therapy days. These were activities over which he had control, in that he could refuse quite effectively. He was much more like his mainstream peers than he was different in all the worst ways. Having been told too many times that children with Down syndrome were cooperative, sweet, and happy, part of me was absolutely delighted that my son could break so far out of that stereotype, at least at home. That being said, my friends labeled me a strict parent, although with a good sense of humor.
The two greatest strategies for me were allowing him to have extra time to dawdle, or refuse and re-engage later; and putting house rules and schedules on the refrigerator so most power struggles were between him and the frig-list, instead of between him and me. When I see electronic devices that can be programmed to limit a child's time engaged in play, I wonder how those hand-held objects can compare to the silent refrigerator sentry setting down the rules.
Browse at your public library, local bookstore, or online retailer for books like:
Unplugging Power Struggles
or
Mommy, I Have to Go Potty
Bathroom Skills and Childhood Disability
https://www.bellaonline.com/articles/art67777.asp
You Should Also Read:
Art and Self Expression for Children with Special Needs
Inclusive Education Culture of Down Syndrome
Advocating in Multicultural Communities


Related Articles
Editor's Picks Articles
Top Ten Articles
Previous Features
Site Map



Follow @DownSynAdvocacy
Tweet





Content copyright © 2022 by Pamela Wilson. All rights reserved.
This content was written by Pamela Wilson. If you wish to use this content in any manner, you need written permission. Contact Pamela Wilson for details.