Mothering Babies with Special Needs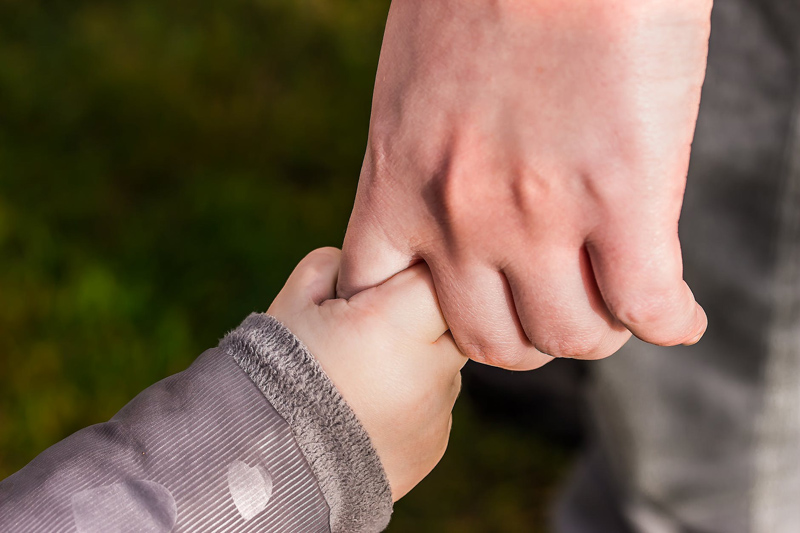 There are as many ways to mother a child with special needs as there are mothers in the world - and maybe more, since mothers often have different relationships with each of their own children.
I believe that the earliest bond a mother feels with each child is as unique and wonderful as her pregnancy and delivery, or the fingerprint of her baby. Our expectations, personalities and history may define us in other relationships, but the mother-child connection is something beyond all others.
Just as we wish for and think we have prepared for an ideal birth experience, reality interferes with what we expect as necessary for ideal bonding experiences. Some moms are physically exhausted, and struck by the unfairness of the celebration of their son or daughter's birth being badly timed by coming just after they have struggled through labor and delivery.
Some are so hungry they let the baby go with barely registered reluctance, and shock their families by how much food they can consume without taking a breath. Others are inexplicably energized by the miracle of the new life in their arms, and want to share the news with every family member and friend.
Mothers should be given every opportunity to bond with their infants, including having help at home with cooking and chores so they can spend whatever moments become available to cuddle the baby, as well as finding time for sleep, showers and meals. Sometimes the help that is offered is in caring for the baby, leaving the mother to do laundry and cooking - and some mothers may appreciate an hour away even at the grocery store.
Many mothers find that the philosophy of attachment parenting helps them to build better relationships with their babies, even though they do not embrace every practice that is recommended for nurturing their childrem. Most become interested in attachment parenting because they want something more for their sons and daughters, but find that it also enhances their own quality of life.
Many more new mothers now experience 'baby blues' and even postpartum depression than was suspected or acknowledged in earlier decades. Since women are often taught to put their best face to the world no matter what is going on inside or around them, it's important that we support mothers and their babies in every way we can, whether they seem to be struggling or not.
Mothers of newborns are often concerned about how well and how soon they feel a continuous loving bond with their babies, no matter how completely each child transforms the family's life and her own. It can be hard to discover in ourselves a sense of humor, not to mention a sense of wonder, when we are operating on short term interrupted sleep cycles and intense demands upon us during our waking hours.
When a baby is diagnosed at birth with a condition like Down syndrome, or during infancy with cerebral palsy, the introduction of important early intervention services and frequent medical consultation may create an atmosphere of emotional detachment, perhaps for the comfort and efficiency of the professionals and staff involved.
If everything that happens naturally in the families of mainstream babies in their first year or two is seen through the magnifying glass of a diagnosis, both the complications of the condition and our fears for our children's future may seem overwhelming. There is no reason for us to interact with professionals as if we have emotional distance between us and our children. Mothers are the most amazing and effective advocates because we use all we know about our sons and daughters, as well as our hopes and dreams for them, until they can show us what their own dreams may be.
Mothering mainstream babies is such a complicated job, it's too difficult and frustrating for most moms to feel successful or even adequate all of the time. Sometimes the bond we have built with our son or daughter is all that gets us through the day, with a little help from family or friends, a sense of humor or sixty minutes with Ellen.
Mothering babies with special needs may be more complicated and difficult some days, or even every day, but most of the challenges we struggle with are the same ones that overwhelm our mainstream neighbors. Maybe they need us as much as we need the friends we find in early intervention support groups. We deserve the same opportunities to complain, joke around and empathize with all our peers as we did when we were 'civilians'. We are better mothers to our children when we recognize how valuable and precious we are to the world and to one another.
Browse at local bookstores, public libaries, or online booksellers like Amazon.com for titles like _
More Than a Mom—Living a Full and Balanced Life When Your Child Has Special Needs
_
Every mom should have a pair of
Wonder Woman socks
!
https://tinyurl.com/SprHeroSox
Parenting Children With Health Issues
https://www.bellaonline.com/articles/art56840.asp
Little Miss Magic Graduates from Kindergarten
https://missmagic.blogspot.com/2008/05/7-years-ago-today.html
Children Like Grace - Down Syndrome - Four Generations
https://www.guardian.co.uk/medicine/story/0,,2183066,00.html
Notes on a Resurrection
A mother's story about life with her child with cerebral palsy
https://www.guardian.co.uk/family/story/0,,2179235,00.html
Dads, Complicated Pregnancies and Childbirth
https://www.bellaonline.com/articles/art47718.asp
New Mother - Newly Diagnosed Child
https://www.bellaonline.com/articles/art47718.asp
Northwest Center: A Conversation with our Founders
https://www.youtube.com/watch?v=0R1j4iJiJM0&feature=youtu.be
You Should Also Read:
Grandparents of Children with Special Needs
Dads, Complicated Pregnancies and Childbirth
A Brand New Baby with Down Syndrome


Related Articles
Editor's Picks Articles
Top Ten Articles
Previous Features
Site Map



Follow @DownSynAdvocacy
Tweet





Content copyright © 2022 by Pamela Wilson. All rights reserved.
This content was written by Pamela Wilson. If you wish to use this content in any manner, you need written permission. Contact Pamela Wilson for details.