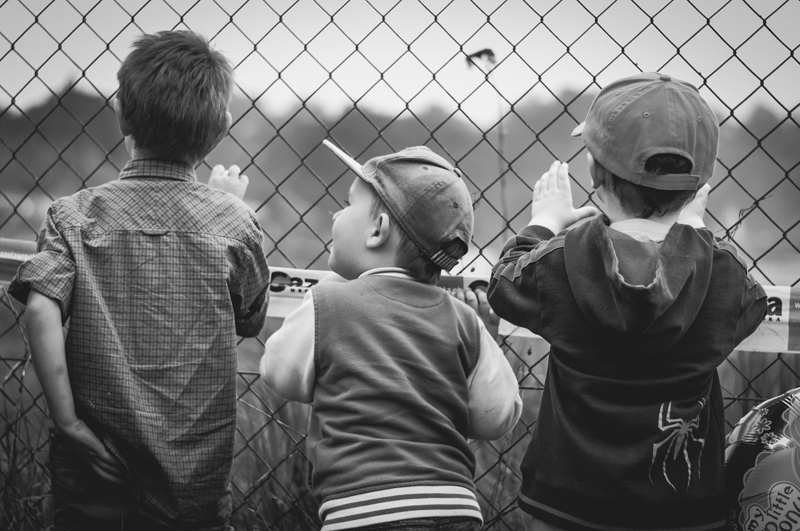 Sometimes you fall off the wagon. No, this isn't a piece about drinking. Or about dieting. It could be about either, though. Sometimes in life, you fall far short of a goal. You're on track to do something, and then…you're not anymore. Falling off the wagon doesn't define you as a person. Getting back on the wagon does.

When you fall off the wagon, you have two choices: you can sit on the ground and look around, bewildered, wondering what went wrong. That can take a long time. For some people, it can take the rest of their lives. Or, you can get back up and resume the journey. Have you lost some ground in the meantime? Probably. Will you have to change course a little to make up for the lost ground? Possibly. Is it doable? Absolutely.

Modeling this kind of behavior to our sons is essential. Our sons need to know that it's okay to fail. In fact, they need to see us do it. When something happens at work and a project doesn't come off when or how it was supposed to, don't hide your disappointment or dismay from your son (depending, of course, on his age – panicking a toddler is never helpful). Let him see your reaction. Let him see that his mom – she who always has it all under control – sometimes has things spin away for a little while. Why is this so important? So that you can show him how you gather the pieces and move on.

Showing our sons this kind of vulnerability can be scary. We don't want our sons to see the chinks in our armor. We don't want them to guess that sometimes we don't have all the answers. Especially as our sons get older, though, it is imperative that they understand that everyone, even Mom, sometimes falls down. It is the picking up and dusting off after the fall that will define what kind of a person a young man – and moms are some of the most important people who can teach him that crucial life skill.

You don't have to start with something big. Maybe you have stopped exercising daily. One day missed turned into two, which became three, which became a month. Comment to your son that it is never too late to resume a routine that has been allowed to slip. Let him see you recommit to something. Let him know that perfection is not required – one's best effort will do. The sooner you begin creating this habit in your son, the greater the chance that he will develop the skills necessary to hop back on the wagon as he falls off it along his own life's journey. There are few greater gifts a mother can bestow on her son.



Related Articles
Editor's Picks Articles
Top Ten Articles
Previous Features
Site Map





Content copyright © 2023 by Laura Delgado, Ph.D.. All rights reserved.
This content was written by Laura Delgado, Ph.D.. If you wish to use this content in any manner, you need written permission. Contact Laura Delgado, Ph.D. for details.