How to React to a Doctor's Bad News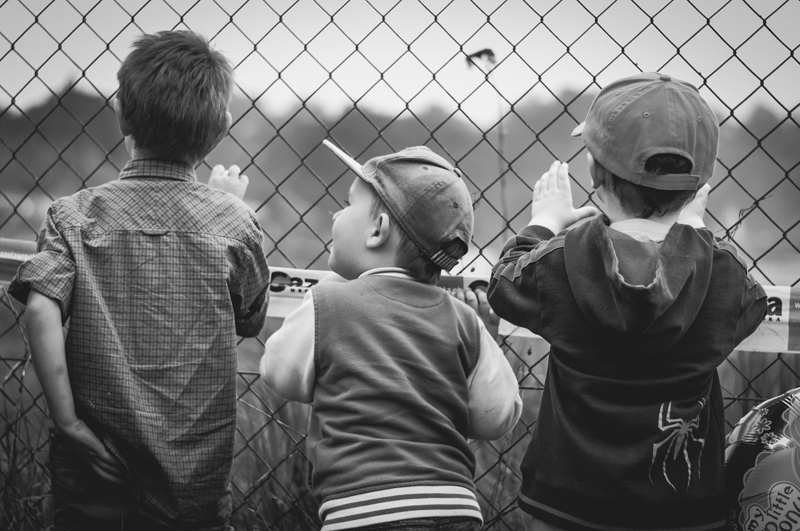 As parents, we take our sons to the doctor dozens of times in the first few years of their lives. These doctor visits become so routine we almost don't think about them. Our sons are weighed, examined, pronounced fit, and sent on their ways. But what if they're not? What if the doctor finds something out of the ordinary? Whether it is something unusual about his development or something unexpected about his blood work, hearing anything other than, "Everything looks great!" from the pediatrician can be a mother's worst nightmare. If you ever find yourself in this situation, here are some things not to do.

1. Panic. It may seem obvious, but no one has a runaway imagination like a worried mother. It almost doesn't matter what the doctor actually says. All you hear is, "DANGER!" and your imagination does the rest. Before the doctor can even tell you what he recommends next, you are picturing the worst case scenario. The worst case scenario is so statistically unlikely as to be non-existent, so slow down and wait for the doctor tell you what's next.

2. Google. Google is a wonderful invention. It is also a terrible invention. It turns everyone into an instant expert on, well, everything. All you have to do is type in a list of symptoms and – boom! You know what your son has. It could be this terrible disease or that terrible syndrome. He may be destined for a life with this affliction or a life with that disability. Of course, he may only need to be on a certain medication for the rest of his life. And there's always the possibility that some further testing will show that there is nothing wrong with him at all. Next to not panicking, not Googling is the kindest thing you can do for yourself if your doctor has given you unexpected news about your son. Wait until he has told you something definite, and then use Google to find specialists, support networks, etc. Don't use it to diagnose your son.

3. Eat the Elephant. You can't eat the elephant whole. You have to eat him bite-by-bite. In other words, don't try to face this whole issue or solve this whole problem today. Whether your doctor's news is big or small, allow yourself time to come to grips with it. Realize that you are not going to be able to deal with it all now. Listen to your doctor's advice and timetable and plan to follow both. If further tests are needed, schedule them to take place as soon as possible. If specialist appointments are necessary, schedule those now since they can take weeks to open up. Take one step at a time.

Hearing unexpected news from the doctor can be scary, but it doesn't necessarily mean that there is something seriously wrong with your son. The more you are able to stay calm and follow the doctor's directions, the better you will be able to advocate for your son, which is, after all, one of the primary roles of any parent.



Related Articles
Editor's Picks Articles
Top Ten Articles
Previous Features
Site Map





Content copyright © 2022 by Laura Delgado, Ph.D.. All rights reserved.
This content was written by Laura Delgado, Ph.D.. If you wish to use this content in any manner, you need written permission. Contact Laura Delgado, Ph.D. for details.