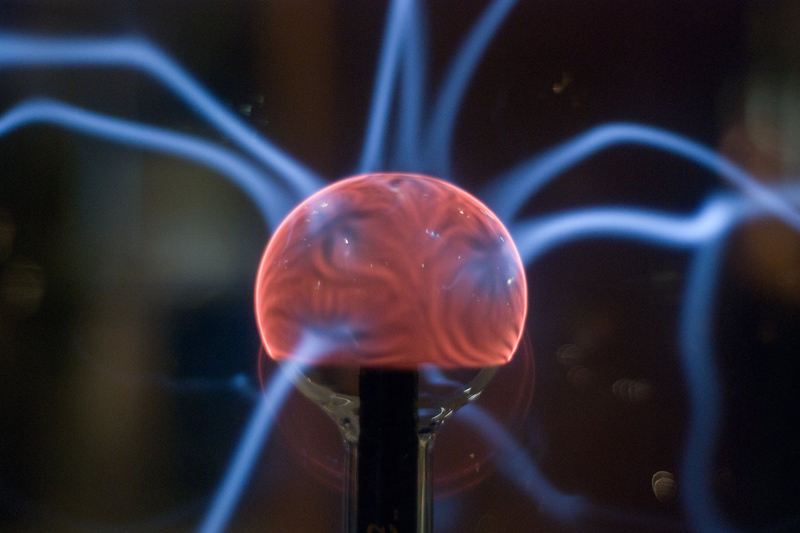 These "newbie guides" are a great way to study up on the highlights of a scifi TV show.
Babylon 5 101


We think Sheldon on "The Big Bang Theory" has it all wrong about B5. Here's a primer on the series and why it's still a worthy competitor of "Star Trek."
Battlestar Galactica 101


In preparation for its new "Battlestar Galactica" series, SciFi Channel is airing all the old episodes in a weeklong marathon. Even if you know nothing of the show, this guide can help you enjoy the original series.
Caprica 101


A quick primer about "Caprica," the recent series that covered the creation of the Cylons as it explored family, religious and political dynamics in a society on the verge of creating artificial intelligence.
Captain Power and the Soldiers of the Future 101


Coming out on DVD next week is "Captain Power and the Soldiers of the Future"--and we've been waiting for this one for years! Here's a primer on the show and why you should watch it.
Doctor Who 101 (Classic)


Here´s a look back at one of the longest-running SciFi TV franchises ever! The new "Doctor Who" is fabulous, but we'll always hold a place in our hearts for the original Doctors, his companions and his enemies.
Doctor Who 101 - New Series FAQ


Celebrating the Doctor's 50th anniversary, here's a new primer on the 2005-present day series. Note: spoilers for "The Day of the Doctor." Newly updated.
Doctor Who 101: Big Finish Productions


If you're a fan of the old "Doctor Who," surely you know about Big Finish Productions. No? Well, read this!
Earth 2 101


Though it only lasted one season, NBC´s 1994-95 SciFi TV offering was an excellent series that focused less on flashy effects and more on the human--and not-so-human--element. Now that it´s out on DVD fans can rediscover the adventure of "Earth 2."
Falling Skies Preview


The highly-anticipated new alien-invasion series from executive producer Steven Spielberg airs soon; here's what you need to know.
Firefly 101


We still miss "Firefly." What do you need to know about the series? Here it is, in a nutshell.
Hitchhiker's Guide to the Galaxy 101


"The Hitchhiker's Guide to the Galaxy" is often considered the pinnacle of scifi comedy. Here are a few things you ought to know about it.
Marvel Agents of S.H.I.E.L.D. 101


Now that Marvel Agents of S.H.I.E.L.D. is getting so interesting, here's what you need to know to start watching it.
Max Headroom 101


"Max Headroom" was a cyberpunk television show based on a fake AI, which looked at the pervasiveness and insidiousness of the mass media in a satiric way.
Once Upon A Time 101 - Characters


Here's a look at some of the characters in the world of ABC's "Once Upon A Time."
Once Upon A Time 101 - Fairy Tales


Here's a look at the TV series "Once Upon A Time" and the way fairy tales have been incorporated into the show.
Red Dwarf 101


There´s no American equivalent to this smeggin´ great Brit export, and with good reason. If you know nothing about the "boyz from the Dwarf," here´s a primer on the zaniness that is "Red Dwarf"!
Roar 101


We look back at the 1997 series "The Roar," which was notable for its star, the late Heath Ledger, as well as its brand of ancient Celtic fantasy adventure.
Sharknado 101


Wondering what all the "Sharknado" hoopla is about? Here's the 411 on this B-movie phenomenon.
Star Trek 101 - Basics


Our latest series looks at the phenomenon that is "Star Trek." In this installment, we outline the different TV series and movies that make up the franchise.
Star Trek 101 - Philosophy


Here's a quick look at the philosophy of "Star Trek," before and after the death of creator Gene Roddenberry.
Superheroes 101 - Comic Books


Superheroes appear to be everywhere these days, saturating our media. Want a little context? Here's some history for you.
The Munsters 101


In 1964, we were introduced to that All-American family, The Munsters. Join us for a look at a suburban family that was a direct reflection of the times we once lived in - believe it or not.
The New Adventures of Wonder Woman 101


Here's the 411 on "The New Original Wonder Woman," which became "The New Adventures of Wonder Woman." Join us in a celebration of truth, justice, and the power of a well-made bustier.
The Secret Adventures Of Jules Verne 101


Remember a little show called "The Secret Adventures of Jules Verne?" Well, we do. Here's the scoop from the SciFi Channel's 2000 series, which lasted a season.
The X-Files 101


Check out our updated FAQ, with all the information about "The X-Files" you never thought could be condensed into one article.
Torchwood 101


We've put together a primer about the British scifi TV series based on the adventures of a super-secret team designed to protect the Earth from aliens (recently updated).
V 101: A Newbie Viewing Guide


"V" was an early 1980s scifi show meant to be an allegory of Nazi Germany. The first two miniseries told a complete story over 10 hours and spawned a short-lived TV series on NBC. Here's our guide to the show.
Editor's Picks Articles
Top Ten Articles
Previous Features
Site Map
Content copyright © 2018 by . All rights reserved.
This content was written by . If you wish to use this content in any manner, you need written permission.
Contact Helen Angela Lee for details.