My Journey to Fibromyalgia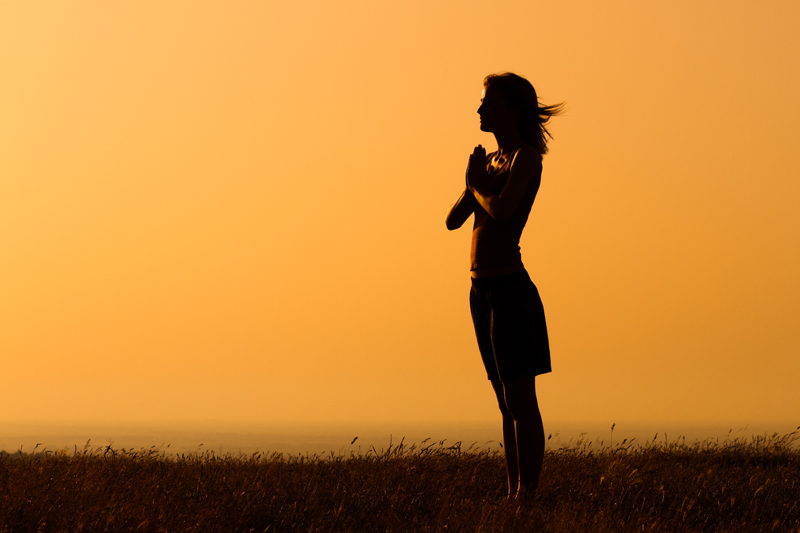 I was diagnosed with fibromyalgia in April 1999 after some friends and I were doing some line dances, and I was barely able to walk the next day. I had gone to the emergency room and visited many doctors two years prior to my diagnosis. I was told that I had everything from carpel tunnel syndrome to depression. I was one of the fortunate ones because it didn't take long for me to receive a diagnosis. After the dancing incident, my family doctor, at the time, was a resident at a teaching hospital. One of her professors was Dr. Patrick Wood, who, at the time, was performing medical research on fibromyalgia. Even though I had a diagnosis, I didn't have a treatment plan-just muscle relaxers and antidepressants. It wasn't until six months later that I was able to get into the Fibromyalgia Clinic with Dr. Wood as my physician. This was the first time in my life that a physician spent more than 15 minutes accessing my medical condition. In fact, He spent at least an hour with me on my first visit. It was the strangest doctor's appointment I've ever had. He proceeded to ask me questions about events prior to my first pain episode-even inquiring about my childhood. I started to think, "why is he all up in my biz'ness!" It wasn't until later that I realize the importance of this information.

When It All Began

At the time, I had not been in any major car crashes, only fender benders. So, my symptoms didn't begin after a major physical trauma. Most of my trauma was emotional. My self-perception had been distorted for all of my life. Because of low self-esteem, I felt the need to prove myself to people and over achieve in everything that I did. My frustration increased when those achievements continued to go unnoticed. After marriage, that perception became less distorted because I began to feel that I must be alright after all, somebody actually married me. Five years later, we had a beautiful baby boy, and that perception became even less distorted because I began to think that I had good genes after all, my baby was beautiful. Here's where the problems begin. After our son was born, he had a problem keeping his formula down. Over the next couple of months, this led to milk changes, medications, and frequent trips to the doctor. After switching pediatricians, our son was diagnosed with gastroesophageal reflux disease. The GERD also causes asthma flare ups. Before his diagnosis, he stopped breathing on us twice, and was hospitalized each time. This was a very emotional and stressful time in our lives. The most frightening moment during this time was when, after being completely exhausted from his 1:00 A.M. "colic" episode, I laid him on his stomach for the first time. I knew experts said not to do this; I had a pillow wedge and everything. But, I knew he would sleep better on his stomach-thus I could get more than two hours of sleep. To my surprise, he slept all night. I was scared by then. I reached over into his crib, and he and his cradle rocker were soaked. He had been vomiting all night! As I was cleaning him up to take to his doctor, he was vomiting and nothing was coming out. At five months old, after the second week long hospitalization, he was diagnosed with GERD. When a social worker demonstrated to us how to position his mattress in his crib, she told us to make sure that he always slept on his stomach because if he slept on his back, he could choke to death. My husband and I gasped in horror! Had I not laid him on his stomach that night, my son may not be here. A mother's instinct is something else. This was just one of the emotionally traumatizing moments in my life. Combining this trauma with the hormonal imbalance that I was still experiencing, my body could no longer hold up.

I started getting pain and numbness in my arms and hands after I did any physical work, heavy lifting, typing, etc. Soon thereafter, I was having pain in my hips, shoulder and neck. Then, came the muscle spasms. These symptoms came and went, and doctors couldn't see anything wrong. They kept saying that I was depressed and sent me to counseling and a psychiatric clinic. It turned out to be a blessing in disguise because here is where I found out about Dr. Wood. After months of "treatment resistant" depression by student doctors, one day it was so busy that one of the "real" psychiatrists saw me that day. He sat in his chair, crossed his legs, and asked me, "how are you this week." In one word, I said, "fine." After several one word answers, he finally asked, "do you think that you have depression." I said, "No, but you doctors seem to think so, so I guess I am." So he asked, "why do you feel that you're not depressed?" I responded, "I was recently diagnosed with fibromyagia, and I have a family history of thyroid problems, so I feel that if I am depressed, it's symptomatic and not a depressive illness." Surprised by my response, he proceeded to say some things that I don't remember, but his tone of voice was that of-"this lady's not suppose to be here." This is when Dr. James Patterson told me about his colleague, Dr. Wood. He paged him, and when Dr. Wood called back, he found out about a medication he was using, Pindolol, and wrote me a prescription for it. That was my last visit to that clinic.

Childhood Trauma

During that first visit at the Fibromyalgia Clinic, the interview included childhood trauma. I really couldn't think of anything to say. My parents are still married, no alcohol, drugs, or even smoking in our household. I have no history of physical abuse or sexual abuse. So, what occurred in my childhood that could have caused trauma? He then asked about school and if I had been teased or bullied. I said that I had been, but I watered it down as if it wasn't a big deal. In reality, I was tortured in elementary school. You really don't know how some things will affect you later in life. Being raised in the South, many African Americans live by the "brown bag test," meaning that you're not acceptable in the African American community unless your skin tone is lighter than a brown paper bag. The scientific name is now called Intra racial Colorism. It is basically racism within one's own race. Many ethnic groups experience this discrimination, including Latinos and people from India. I was called names like "blackey," "Esther" (from Sanford and Son, the sister-in-law that Fred Sanford insulted as ugly), and Mon Chi Chi ( a stuffed monkey that was really popular back then) on a daily basis. In fact, they made up a song taken from the Mon Chi Chi commercial, which goes: "Mon Chi Chi, Mon Chi Chi, they're so soft and cuddly, Mon Chi Chi, Mon Chi Chi, they're so black and ugly." This childhood experience, no doubt, led to the low self-esteem and distorted self-perception. Here I was being told by a fibromyalgia expert that childhood trauma can lead to the development of fibromyalgia. This is the main reason why I have a no teasing rule with my students. Back then, all we did was went home and cried; nowadays, these teased and bullied children are shooting up the school yard!

The Trauma Continues

After my diagnosis, a friend of mine told me that I had three strikes against me: I'm a woman; I am African American, and I am not rich. So she warned me that I should expect discrimination in the medical community. Boy, was she right! This is what I like to call Ongoing Trauma. Fibromyalgia is difficult enough to live with and then, we go to trusted doctors and receive more difficulties. Studies have shown that African Americans receive less quality care, insufficient diagnosis, and pain management discrimination. In other words, African Americans are less likely to receive narcotic pain medication and labeled as "drug seekers." Women are often labeled as hormonal or hypochondriacs. And if you're not rich, you're unlikely able to afford proper medical treatment. With issues such as these, the trauma continues...

Our fibromyalgia journey is never ending, until there is a cure or until God eradicates sickness.

Excerpt from an unpublished book by Veronica Easterling-Thomas
Coming Soon.


Related Articles
Editor's Picks Articles
Top Ten Articles
Previous Features
Site Map





Content copyright © 2023 by Veronica E. Thomas. All rights reserved.
This content was written by Veronica E. Thomas. If you wish to use this content in any manner, you need written permission. Contact Veronica E. Thomas for details.