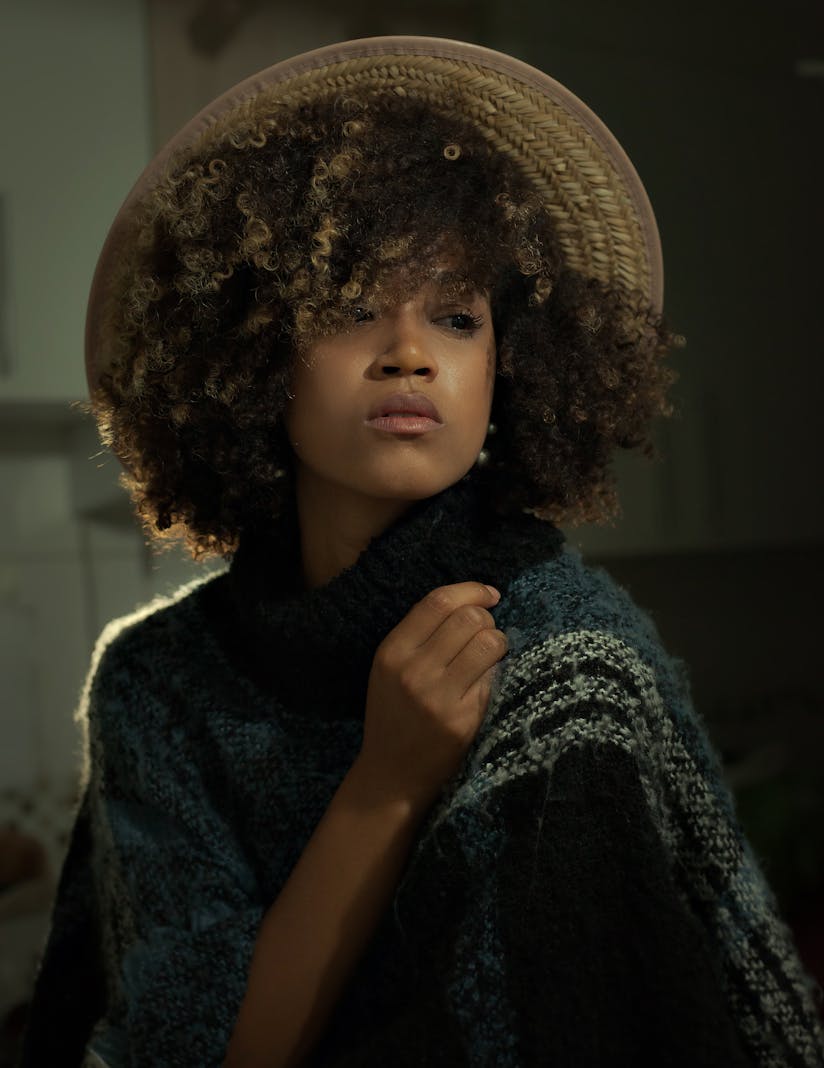 For the last few years, the concept of simplicity has been uppermost in our heads. From Marie Kondo and Swedish Death Cleaning to the hygge and JOMO (Joy of Missing Out) movements, we're all trying to re-think lifestyles that have been in the fast lane for far too long. Courtney Carver's "Project 333", which challenges people to pare down their wardrobes, has grown out of our realization of the ecological and human consequences of fast fashion. And, of course, there's the COVID-19 pandemic, which has led us to shelter at home, connect virtually, and plan our lives differently.

What does this all mean for knitters?

Amidst the insanity of 2020, knitting has been a lifeline for many of us. It's a pastime that allows us to sit, concentrate, and make beautiful objects. It's a way of life that opens us up to question how fiber is produced, spun, dyed, and sold. Because so many knitters create garments, it gives us another alternative to cheap one-season clothing that degrades both people and Mother Earth. As makers, we can design our lives however we wish.

To do this, many of us have to re-think our relationship with consumerism. To start with, we can make a conscious choice to use what's in our stash rather than to surf the Internet for new yarn. When we do go to purchase fiber, we can consciously choose to support small businesses, local yarn stores, and companies that actively support rather than harm those on the supply chain. If possible, we can choose better quality materials, accepting the higher cost as a way of supporting our values. Because we can knit our own sweaters, we can also pledge to stop buying and start wearing our own creations.

For me, simplicity also aligns itself with learning. It makes more sense to spend my time learning new knitting techniques rather than perusing shopping sites on the Internet. Because I spend most of my time in Southern California and Hawaii, my yarn choices need to be carefully considered as well, and I need to focus on knitting that's breathable as well as warm. Finally, I have to accept that my preference for skinny yarn means that large undertakings may take up to a year to finish; for this reason, I like to limit myself to one big and two small projects at a time.

The quest for simplicity may lead to other conclusions. Perhaps knitting will become a method of meditation, with the focus on slowing down and enjoy each stitch. Perchance a restriction of color palette will make finished garments work better with the rest of one's wardrobe. Possibly it makes more sense to devote at least some knitting time charity projects as a way of sharing personal good fortune. And mayhap the opposite of simplicity is true – for some, knitting is a place where the rules don't count, where lushness here supports all other efforts towards a more simple life.

Knitting is a craft, but it's also so much more; it's a way where our personal lives connect to the rest of the world. From fiber choices to proposed purposes for finished objects, it's a place where individual values shine. What does simplicity mean to you, and how does your knitting support that?
You Should Also Read:
Take a Class!
Why Knit Shawls?
Feather Rib Socks


Related Articles
Editor's Picks Articles
Top Ten Articles
Previous Features
Site Map





Content copyright © 2022 by Korie Beth Brown, Ph.D.. All rights reserved.
This content was written by Korie Beth Brown, Ph.D.. If you wish to use this content in any manner, you need written permission. Contact Korie Beth Brown, Ph.D. for details.