Yoga People - De Jur Jones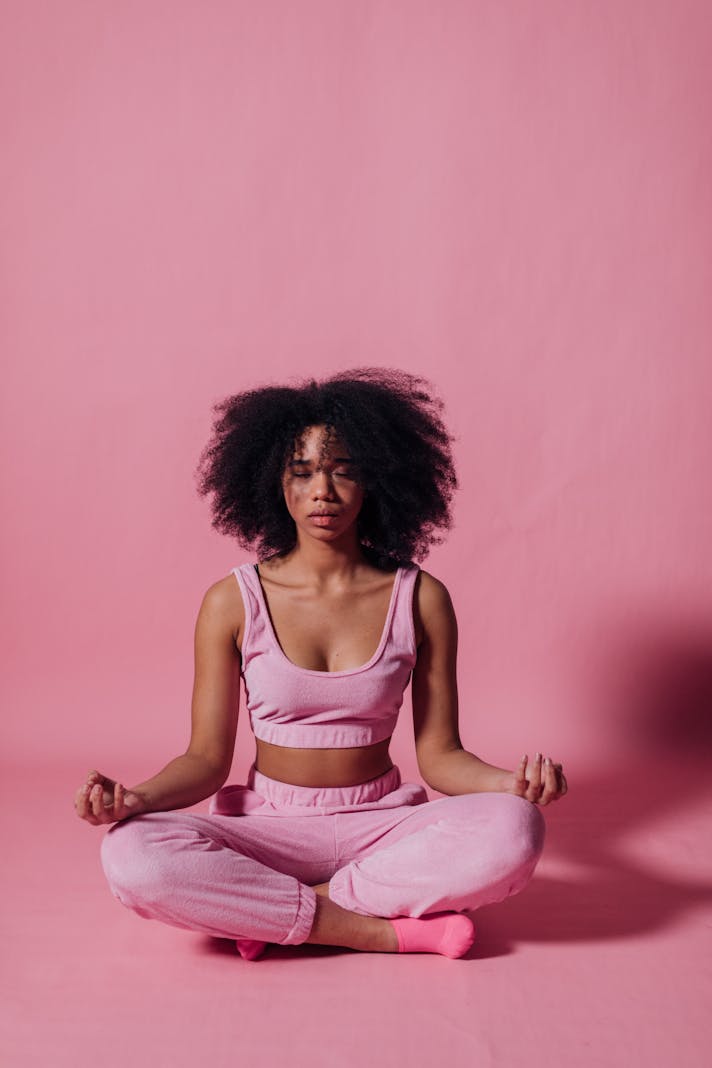 I first learned about tree inequity from De Jur when we met to discuss yoga over high tea in downtown Los Angeles. For the similarly uninitiated: studies have shown that low-income areas have less trees. Because of this, these neighborhoods are hotter. In addition, residents are more prone to sun damage from the increase in reflections from concrete; they are thus more likely to experience heat stroke or other illnesses related to heat and sun.

It's sobering to realize that even the amount of greenery in our neighborhoods reflects the greater inequities in society. De Jur lives her life to reverse this injustice in whatever way she can. She's been a yogini since 2001, after experiencing a hysterectomy. Finding a class taught by a Black teacher wasn't easy, but once this was achieved, De Jur found herself experiencing greater flexibility, faster healing, and greater serenity in her life away from the mat.

Think about it: how many yoga classes have you taken from a Black teacher? Another inequity to be addressed!

De Jur first used MeetUp and GroupOn to take classes at a variety of studios in the Los Angeles area before taking her first teacher training at Bhakti Yoga Shala with Dianne Bondy and Hala Khouri. Since then, she has taken a 300 hour training as well as specialized classes. She is a member of the International Association of Yoga Therapists, and has herself been certified to practice yoga therapy.

During her Accessible Yoga training, De Jur met founder fJivana Heyman, She was soon asked to pose as a model for his eponymously named book. In her sixties and as a woman of color, she once again demonstrated the adage that yoga is for everyone. Looking for ways to further extend the teachings, she became involved with the Prison Yoga Project, training here three times, from 2012-2014.

Currently, De Jur teaches at the Men's State Prison in Lancaster, the Metropolitan Detention Center in Los Angeles, the Los Angeles Twin Towers County Jail, and at the Men's Central Jail (this last is the oldest detainment center in Los Angeles), at the Century Regional Detention Facility in Lynwood, and at the Chino Women's Prison. (I'm glad I was able to help her to catch her breath over tea!)

As if her work with the incarcerated isn't intense enough, she has also begun work with Uprising Yoga, bringing the teachings to sex-trafficked teenagers. This is a far cry from studio work, and special training is needed to work with these individuals. Accordingly, De Jur has trained and worked with Jill Weiss Ippolito of Uprising Yoga, learning Trauma-Informed teaching in order to bring asana and breathwork to yet another marginalized group.

"Accessible Yoga is yoga that includes everyone in the room – despite mental challenges, body shape, race, or age," says De Jur, noting that many people need the to start with the physical practice in order to access the mental benefits. Her knowledge of how trauma affects people has influenced her decision to abstain from adjusting people; she does not touch her students for a variety of reasons. When teaching, she emphasizes the agency and autonomy of every individual in class, giving power back to those who have lived without it.

Personally, De Jur practices three days a week, for 20-30 minutes at a time. She does some mindfulness work, but doesn't criticize herself when she can't sit still. In addition to her seva as a yoga teacher, De Jur tries to work service into her daily life, often using Facebook as a way to pass on information about services for the homeless and other marginalized groups.
De Jur follows an unusual path – few yoga teachers actively seek out the groups she works with so naturally. In this way, she models seva or service as a form of karma yoga, or the path of good deeds. Her entire life is focused on making this world a better place for all. I intend to plant a tree in her honor, in a neighborhood with need.

You Should Also Read:
The Beloved Ellen Mathews
LIvestream Classes For Beginners
Three Shoulder Openers Using a Strap


Related Articles
Editor's Picks Articles
Top Ten Articles
Previous Features
Site Map





Content copyright © 2021 by Korie Beth Brown. All rights reserved.
This content was written by Korie Beth Brown. If you wish to use this content in any manner, you need written permission. Contact Korie Beth Brown for details.