Livestream Classes for Beginners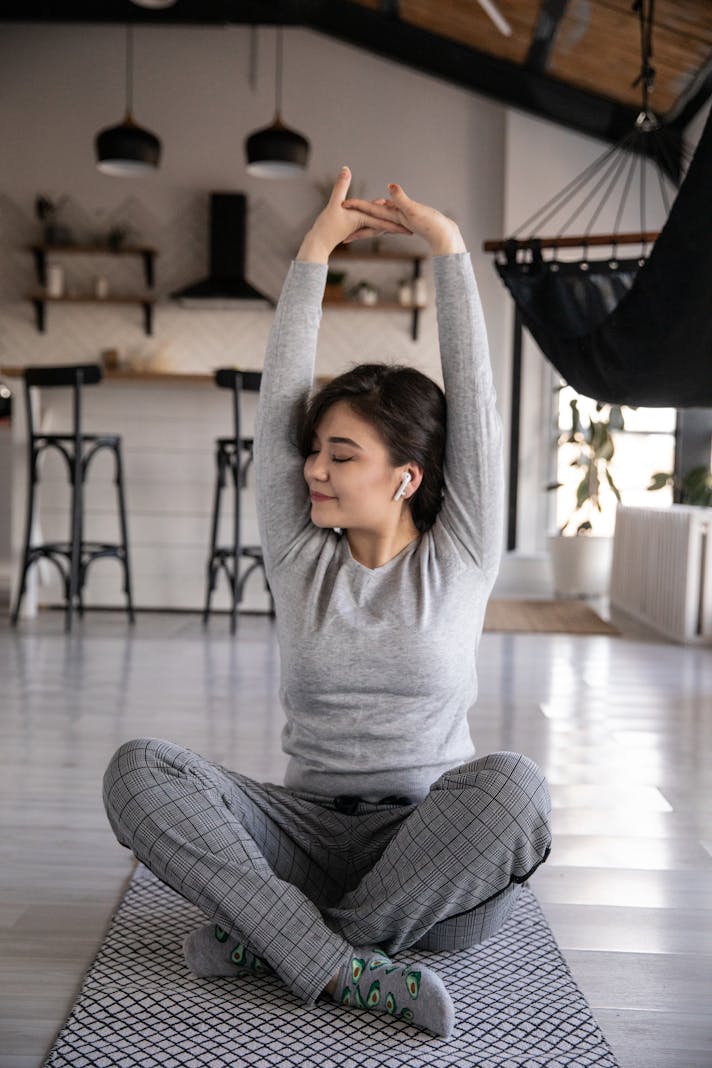 With the advent of COVID-19, brick-and-mortar yoga studios across the country have shut their doors. Those that are continuing to offer classes are doing so using online platforms such as Zoom. This of course is a mixed blessing; it's great to have live yoga classes to attend in real time, but most of us keenly feel the lack of community that occurs when we gather in the same room. Newcomers to yoga can feel particularly stressed by having to learn asana, pranayama, and livestream technology all at once.

Don't let the difficulty of accessing classes put you off doing yoga during this challenging time! The benefits of the practice, particularly during stressful situations, will by far outweigh the fact that everyone is operating under less than ideal circumstances. Consider using a different perspective: this is your chance to sample different teachers from the comfort of your own home. This is also an opportunity support local businesses directly, perhaps helping to keep them operating!

Different studios work in different ways, but to avoid Zoombombers and other negative influences, most have students first register for the class online. A few hours or so before the class actually starts, you will receive an email with the details of how to log on. It helps to have some knowledge of the platform; I recommend practicing the technology before the class actually starts. Knowing how to turn sound and video on and off is paramount, and also offers shy beginners the chance to practice with a live instructor but without being seen.

Remember, however, that you are working with a teacher in real time; this is the major difference from streaming a pre-recorded class. If you keep your camera on, s/he will be able to see what you are doing and suggest ideas for optimal alignment. By all means, let the teacher know that you are a newbie, and allow him, her, or them the chance to give you some personalized attention!

You will need a space long and wide enough for a yoga mat. If you don't have one, feel free to practice with a towel or even on the bare carpet or floor. You may find your feet slipping in the standing poses; your teacher will have ideas on how to counteract this, so again be explicit about your situation. The teacher will also be able to recommend substitutes for common studio props.

Your teacher will probably mute participants to reduce distracting ambient house noises. This means that you will be able to hear him, her, or them, but they will not be able to hear you. Wave your hands if you have a question that can't wait until the end of class. Mimic the teacher's movements as closely as possible. Do what you can, and ask any questions at the end of class. If you're taking a gentle or beginner class, you should be able to follow along just fine.

All advice that pertains to live classes also operates when you take a class via livestream. You are responsible for your own safety, so be sure to use Child's Pose in lieu of a posture that you're unsure of or that seems too much for your present ability. Be sure to move into a stretch that offers what some term as "sweet discomfort" rather than actual pain. And complete the class -- Savasana, or Final Resting Pose, is an important part of one's practice. Finally, be sure to thank the teacher for finding a way to create community in this time of isolation!

You Should Also Read:
How Strenuous Should Our Practice Be?
A Beginning At-Home Yin Sequence
Studio Classes Are Worth It!


Related Articles
Editor's Picks Articles
Top Ten Articles
Previous Features
Site Map





Content copyright © 2022 by Korie Beth Brown. All rights reserved.
This content was written by Korie Beth Brown. If you wish to use this content in any manner, you need written permission. Contact Korie Beth Brown for details.