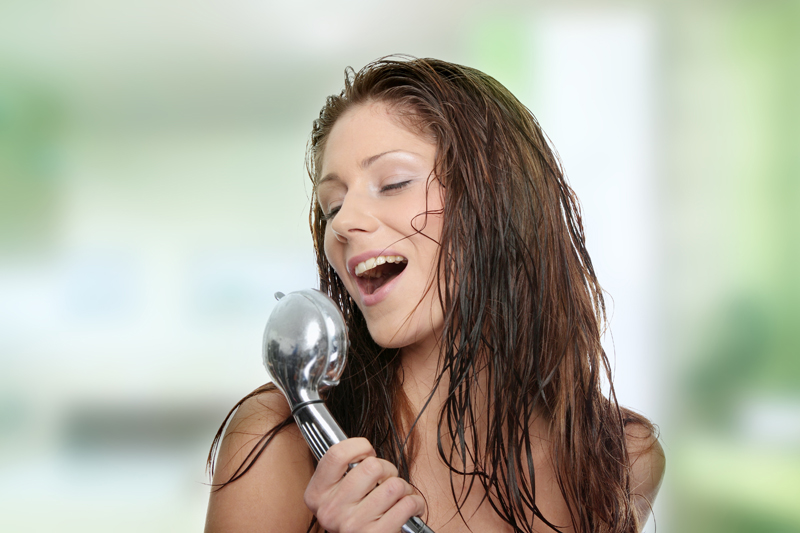 One of the most rewarding parts of performing is taking a solo during a song. It is a place to be an expressive artist, to emote, to show off your chops, and share your musical soulfulness.
In live performances, many songs are extended to allow each musician to have some moments to shine, to express themselves with a unique interpretation on their instrument. These solo sections can be any length, but are usually at least 8 bars, or more.
How to start soloing
It is not always about how fancy the part is. It is not always about how many fast notes you play. It is also about the spaces and rhythm. It is about the contrast. Sometimes it is most powerful to keep it simple, for at least parts of the solo. Sometimes fascinating musical complexity is revealed by beginning with simplicity.
If you haven't done this before, and don't know what to play, try something!
Practice. Play along with some songs. Hit a note. Hit it again in a nice spot in the rhythm, or go to another one, back and forth. Play to a rhythm that fits and feels good. This usually works best if the notes are within the chords, but every once in a while, experiment with the unconventional, too. If you're a drummer or percussionist, think melodic as well as rhythmic. Use your ears. Sometimes something unexpected may surprise you with a pleasant effect, and take the song into an appealing new direction.
Practice with the masters
Listen to great solos by your favorite musicians, and learn to play along. Try to learn them as played, and also try playing along and embellishing on them, or harmonizing with them.
You can also get tablature, books and DVDs of solo lessons by great musicians. Learning them will teach you invaluable skills that you can apply to your own creative expression. And there is GarageBand, a music program that is part of the iLife suite that comes with Mac computers. It offers very cool playing lessons from original famous artists as add-ons (links coming soon below).
I recommend that you make sure you do plenty of practicing that relies on your own creativity, though. That way you can develop something new, with your own unique character.
Soloing in your performances often IS a form of practicing as well
In some cases a musician may prefer to develop a solo and play it pretty much the same way each time. But whenever you diverge from the routine, you are making new explorations, which benefits your skills as an artist.
Musicians who are tentative
Some musicians start with playing background to accompany a voice, or to provide a foundation for the band. They may hesitate to extend out of that structure, feeling at loose ends, fearing to clash and ruin a song. And some musicians started out with music lessons from rigid traditions that suppressed their creative urges. They may fear to play without a piece of sheet music in front of them, even though the natural talent, the ability, is there, waiting to be awakened.
I urge you to take some chances, believe in yourself, and play some solos! Otherwise you miss a deeply rewarding aspect of your musicianship.
Musicians who hog the spotlight
Some musicians start learning by soloing, before they learn to provide structure and accompaniment. Perhaps they emulate Jimi Hendrix or Eddie Van Halen, and love to wail all night on an electric guitar. Or perhaps they play congas or djembe in drum circles, and revel in pounding out hot, powerful, constant variations of the rhythm with exuberant freedom.
Sometimes it is a relative amateur, a bit insecure and eager to prove himself or herself, who plays too long, hard and loud. Sometimes it is a bandleader, aware that they deserve to be (and are expected to be) featured, who is cranking up too much, and unconsciously drowning out their accompaniment.
Everyone has to find the balance that brings out the best in their musical performances.
When to take center stage and when to be a team player
Control your volume, and use sensitivity in your performance. When you are not soloing, strive to keep your volume in a good blend with the other instruments, the blend that would sound optimal on a well recorded, well mixed and mastered CD. If someone else is soloing, make sure your playing compliments them, and doesn't step on their toes.
When it is your turn to solo, your instrument is the lead voice, and your volume can go up. But don't bring it up too high. The goal is to shine, not to be overbearing. You want the audience to be listening with rapt attention, getting high from your riffs, and perhaps cheering and dancing. You don't want them grimacing, holding their ears in pain and moving further away.
The musicians playing along during your solos should treat you as they wish to be treated, and play supportively for you. Having the intelligence, taste and self-control to work well together, makes a huge difference in the morale and the success of a band.
Here is a video of a jazz trio who are very well versed in taking solos -
If you would like to listen to or purchase music by Sabira Woolley, here is her Music Shop.
You Should Also Read:
Funny Band Stories
Selecting Band Members
Vocalist Tips For Live Performances


Related Articles
Editor's Picks Articles
Top Ten Articles
Previous Features
Site Map





Content copyright © 2022 by Sabira Woolley. All rights reserved.
This content was written by Sabira Woolley. If you wish to use this content in any manner, you need written permission. Contact Sabira Woolley for details.